INTERVIEW FAB: Steve Stoute And Pharrell DISCUSS His Impact On Louis Vuitton Sales
​
Nov 18 | by _YBF
​ ​ ​ ​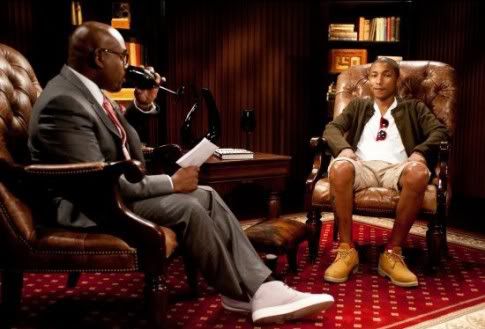 Steve Stoute sat down with taste maker Pharrell recently as a part of "The Tanning Effect" interview series and you'll be interested to know how Pharrell has had an impact on the global sales of Louis Vuitton. Get the deets inside.....
What's most interesting about Steve Stoute's "The Tanning Effect" interview series is that it complete debunks any myths that hip hop is not a global force that changes, moves and shapes pop culture.
In the latest series of videos, he speaks to rapper Pharrell. Among the gems, we discover that Pharrell was the motivation for Louis Vuitton to get into the sunglasses business.
It's interesting to see how an artist vision of a certain type of lifestyle (e.g. Louis Vuitton's classic "MILLIONAIRE" sunglasses) translates into an actual product and big money sales.
The series clearly shows that world would be a much darker, boring place without hip hop.
Watch part 1 of the interview here:
Watch part 2 here:
Watch part 3 here:
​ ​
​ ​ ​