EXCLUSIVE INTERVIEW: Teairra Mari Dishes On Her New "Love & Hip Hop" Castmates...And CRUSHING On Chris Brown
​
Nov 30 | by _YBF
​ ​ ​ ​
---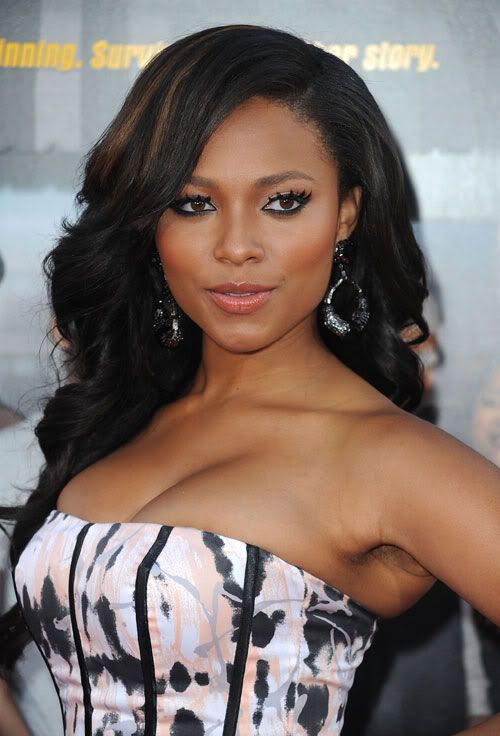 "Sponsor" singer and upcoming star of Snoop and Wiz Khalifa's upcoming movie Mac & Devin Go To The High School, Teairra Mari popped up on this week's episode of "Love & Hip Hop." During an exclusive interview with TheYBF.com, the singer/actress dishes on her co-stars, that sucker punch situation between her bestie Emily B. and Kimbella, her next album, and her celebrity crush on Chris Brown....
Teairra Mari, who's celebrating her 24th birthday this week, is expanding her profile and entering the reality television realm on VH1's "Love & Hip Hop." And she has an interesting take about Kimbella, you know, the chick who cheated with her bestie Emily's man Fabolous.
During an exclusive chat with TheYBF.com, she dished on all her castmates and her next moves in the music game. Check it:
On her friendship with castmate Emily B.
"We met through mutual friends a few years ago and we just clicked. I have a small circle of good friends and she's a part. We are such opposites so it levels out. I can be a bit of a firecracker and she brings a bit of calmness."
On the Kimbella drama from Monday night's episode when she brought Emily to Kim's party
"I didn't know it was Kimbella's party before I invited Emily to come with me. But once I found out, I didn't think it was a big deal. Emily was over it…it's over now. Let the girl live."
On if she will become a regular castmate
"I have to see how the rest of this season plays out. [Sidebar: The ladies are still filming.] I'm not saying 'No" as of now. I'd be open to it."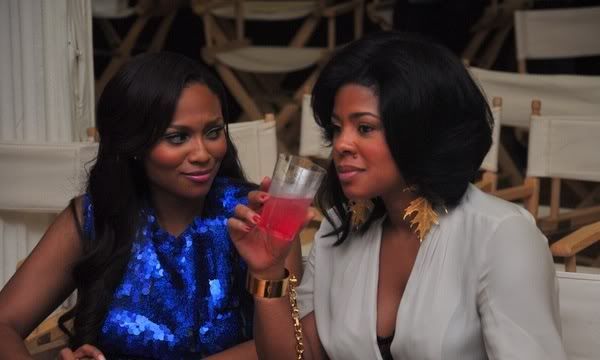 Her personal opinions on the other "Love & Hip Hop" chicks
"I've known Olivia over the years through the industry. I like her...she is a tough cookie!
I love Chrissy. She's like a big sister. She's a very loving person. She has a hard side but she's a sweet woman. She's good at giving advice. That tough exterior can easily be cracked.
Emily, that's my baby! She's a sweetie and so stylish. She's also very encouraging. (SIDEBAR: Teairra says she indeed heard rumors that Fabolous and Emily are back together but she can't confirm because they haven't spoken on it recently. Even though Em confirmed it a while ago to us.)
Yandy is a nice girl. I didn't really get a chance to get to know her, but I didn't have any issues with her.
Kimbella is a sweet girl and she's misunderstood. She's really likeable. I felt bad about judging her based on what I'd heard from the other girls.
I love Somaya. I have so much respect for her grind and ambition. She's a go-getter."
On reality tv possibly having a negative affect on her career
"I would hope it has a positive impact. My fans hear my music and they know my personality. Whether you hate it or love it, hopefully you can respect it. I don't know if being a reality star is what I want to do, but my friends and family tell me I am made for TV."
On folks hating on reality stars
"From my true supporters, I haven't gotten negative feedback. On all my songs, I'm like I am in real life. I'm feisty and I have potty-mouth. But I am who I am. But I was nervous when considering if I am making the right decision. But what do I have to lose? This could be an opportunity for me and hopefully God will let me receive it."
Details about her next album and new record deal
"I just signed a record deal with Rico Love. It's really sexy bedroom music with a new jack swing. It's the kind of music I wanted to do my whole career. I sing it and I mean it. I know what I'm talking about at this point in my life. My album will be finished in January and my fans can expect to hear a new single by the end of the month."
On her next career moves in the biz
I just shot a movie called Mac & Devin Go To The High School with Wiz Khalifa and Snoop Dogg so I hope to get Wiz on the album and maybe Tyga.
On separating herself from other female singers
I'm not trying to do the pop-star songs. I grew up loving Jodeci and Mary J. Blige, so my music will be soulful songs with a funky edge.
On the celeb men she swoons over
Well, I like older men! So I will say, Maxwell, Eric Benet, Tyson, and Snoop Dogg. But I have to admit, I love me some Chris Brown!
Watch Teairra Mari and Emily B. discuss the Kimbella fight night on Monday night's "Love & Hip Hop" below:
Catch Teairra and the other "Love & Hip Hop" chicks Monday nights on VH1.
​ ​
​ ​ ​