The Divorce Is BACK ON! Vanessa Long Has ANOTHER Change Of Heart...
​
Dec 02 | by Natasha
​ ​ ​ ​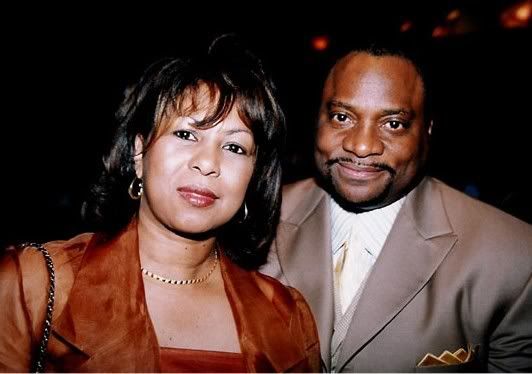 Just when we thought this ish couldn't get anymore odd, Vanessa Long announced this evening she will still file her divorce papers. This newest statement comes after an initial statement of divorce filing this morning, then a follow-up statement saying she is withdrawing the petition.
The hoopla inside...
The AJC is reporting that Vanessa Long, Eddie Long's indecisive wife, has decided to stick to her original script of divorcing the pastor who was accused of molesting young boys.
In a statement issued this time by her lawyers, it was said the divorce petition would not be dismissed:
"Mrs. Long continues to hope that this matter may be resolved expeditiously, harmoniously and fairly; however, she has determined that dismissal of her divorce petition is not appropriate at this time," Kilpatrick Townsend partner Michael W. Tyler said in a prepared statement.
"To avoid any undue confusion, Mrs. Long's future statements, if any, will be issued through her attorneys,"

Eddie said in a statement:
"Vanessa is, and has always been, a loving, dedicated and committed wife and mother. My love for her is deep and unwavering. It remains our sincere desire to continue working together in seeking God's will in these circumstances."
I do find it odd the second "I've reconsidered" letter came from the New Birth PR firm.
They'll be better off not saying a damn thing else till that ink dries....
​ ​
​ ​ ​