PHOTOSHOOT PICS: Wiz Khalifa Adds Angel "Lola" Luv/Lola Monroe To The Taylor Gang Crew
Dec 05 | by Natasha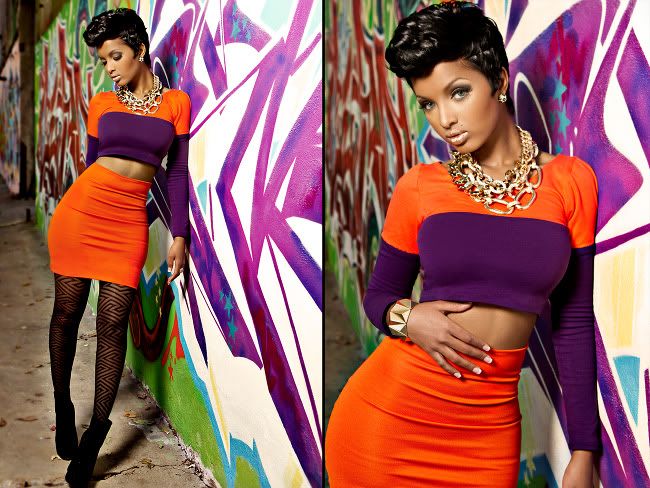 Remember Angel "Lola" Luv--the stripper turned video vixen turned rapper who is mainly known for having folks debating on whether her ass was real or not? Well she's made over her image--again. Check out Taylor Gang's new "First Lady" inside...
D.C. native Angel "Lola" Luv, who names fellow rapper Trina (who celebrated her 33rd birthday yesterday) as her bestie, calls herself D.C.'s first female rapper. And after being surprisingly nominated for a BET Hip Hop Award this year, which even other nominees thought was a joke, rapper Wiz Khalifa decided to add her to his Taylor Gang crew.
Seems like Wiz has a thing for big booty strippers turned video chicks who are linked to rappers (Angel has been linked to Young Jeezy, Trey Songz, and a few others the past few years). Here's her brand new photoshoot pics, which I must say are very pretty and she should consider a real career in modeling--not just booty modeling.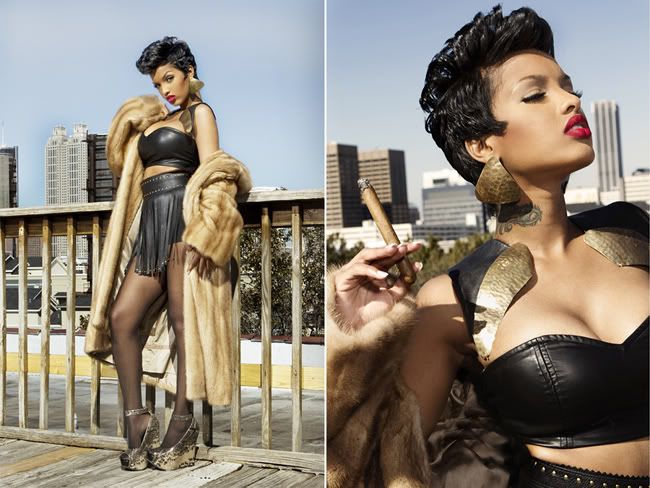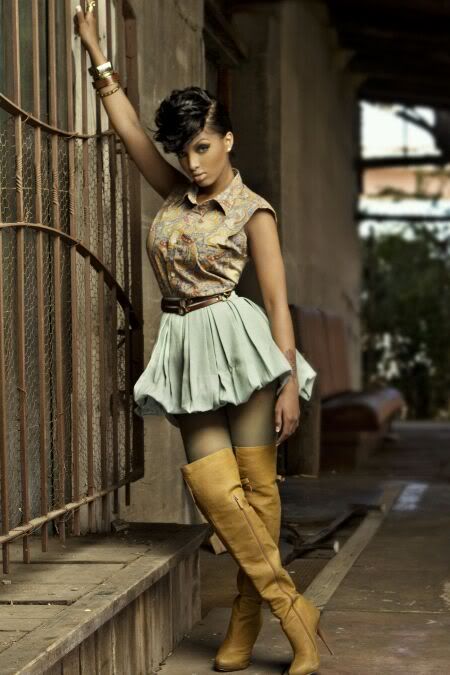 Lola Monroe, her rap name she goes by, is gearing up to release her new single and 2 new mixtapes, one of them titled "The Crown Ain't Safe" hosted by DJ Ill Will. She's also launching her a non-profit foundation "Triumphant Angel," with HIV/Aids divisions, which focuses on all aspects of abuse.
Photo credits: Stylist Kollin Carter/Photographer Will Sterling