ATL HOUSEWIVES: Marlo Hampton Shows Off Posh Home At Viewing Party + Kandi Parties It Up WIth Her New SPADES App
​
Dec 07 | by Natasha
​ ​ ​ ​
Sunday night, Marlo Hampton hosted a "Real Housewives of Atlanta" viewing party at her posh ATL home. She was celebrating her first night of appearing on the show. And since she was cut from being an official "Housewives" cast member, she's going all out for her guest roles.
Pics of Marlo, plus Kandi, Phaedra, and Toya Wright launching Kandi's new Spades app, inside...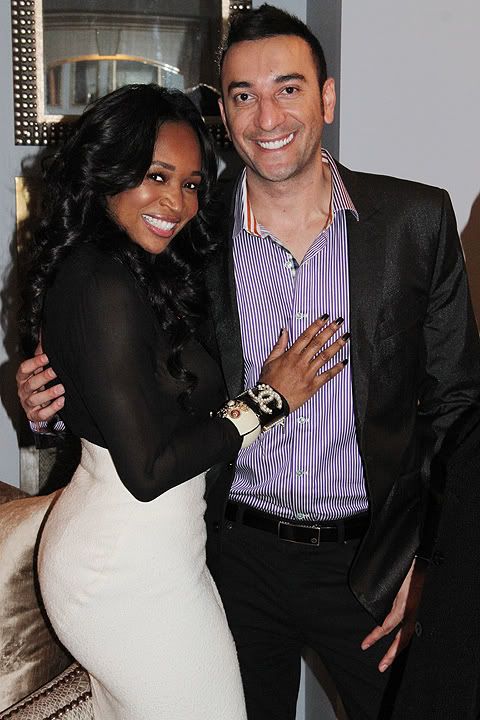 I'm still confused on exactly who Marlo is and what she does in life--other than the fact she's gotten arrested umpteen times, mostly for fraudulent style activities. That fact alone could probably answer most of our questions. But I digress.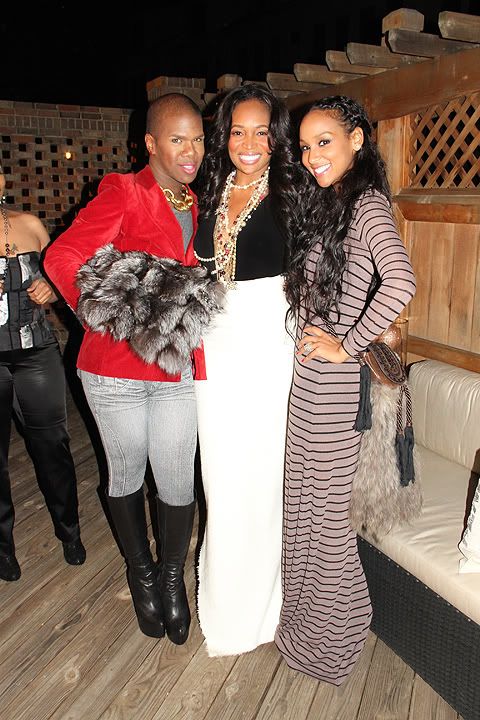 She looked fabulous in a black and white ensemble and Chanel accessories as she showed off her Holiday style at home. Her friends, fam, and folks like Lawrence and Derek J. were all there too.
NeNe Leakes wasn't present--but it seems they're now "the tall clique of besties" as they're constantly tweeting their pics and whereabouts together. Maybe Charles Grant--the NFLer they were both seeing--is out of the picture? I see no ring on Marlo's finger anymore. Hmmm....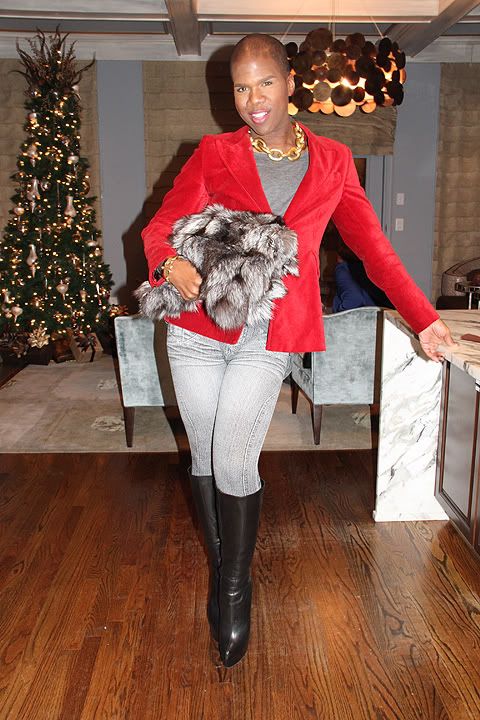 Is that a pet or a coat Lawrence?
Derek...of course.
Alrighty.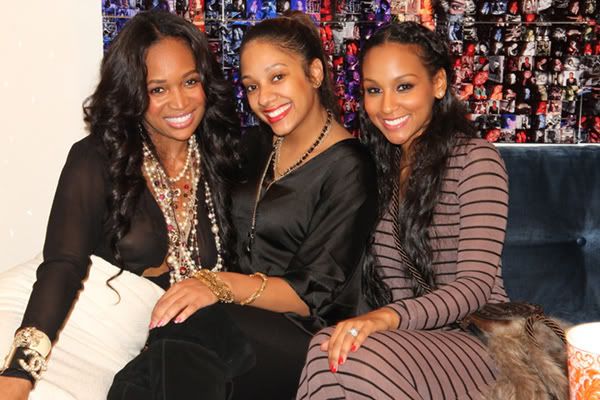 Looks like Marlo was all about entertaining her friends.
Her decor inside: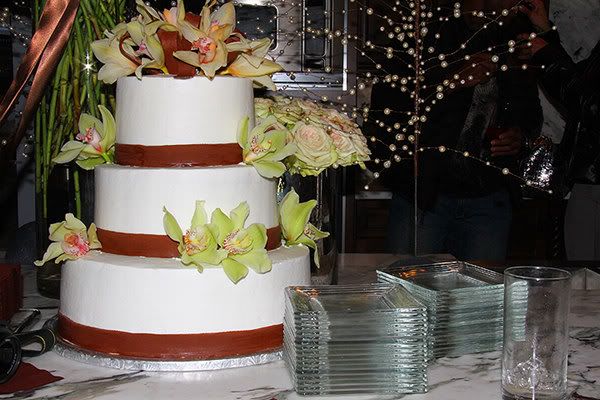 Nice.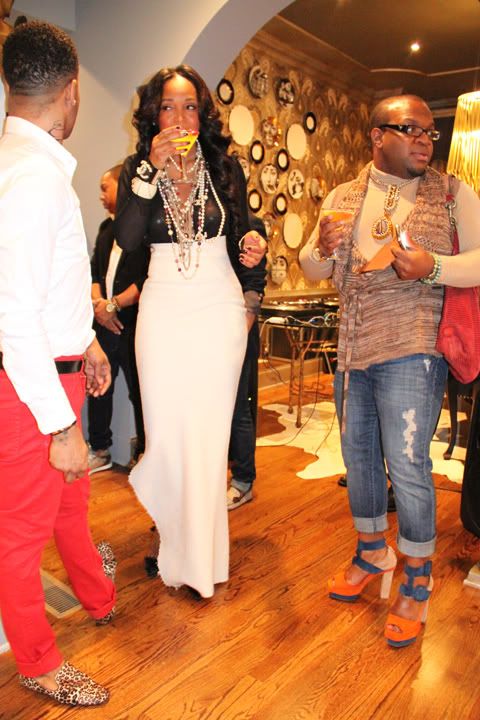 She entertained the crowd with drinks and such. These shoes Derek...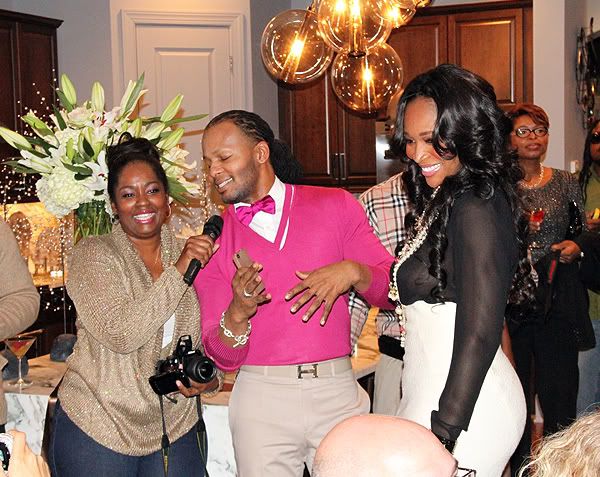 Fun times I'm sure.
And over at Frank Ski's restuarant in ATL, "ATL Housewife" Kandi Burruss showed off her new iPhone/iPad app KANDI KOATED SPADES (KKS):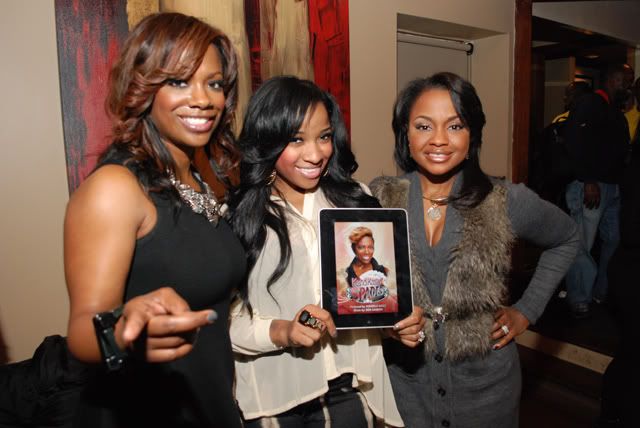 Her girls Toya & Phaedra came out to support.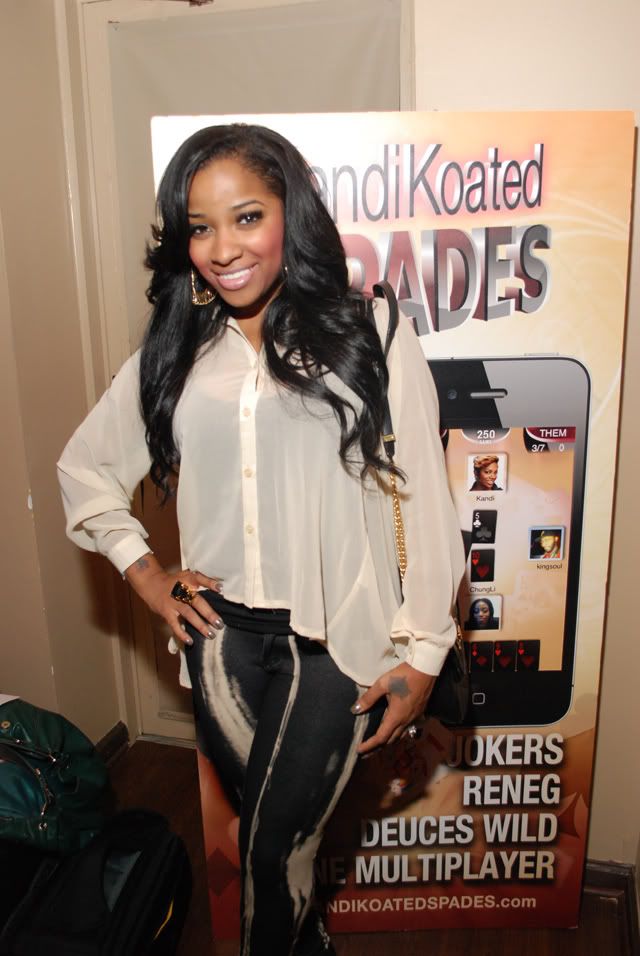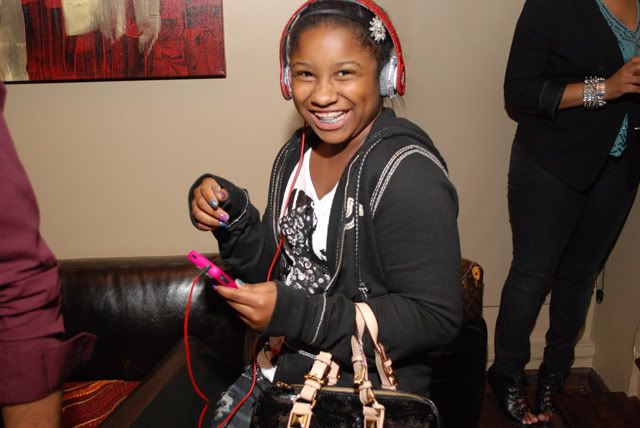 Toya looked cute as usual and brought her mini-me Reginae along.
Everyone's fave southern belle stripper loving lawyer Phaedra posed it up.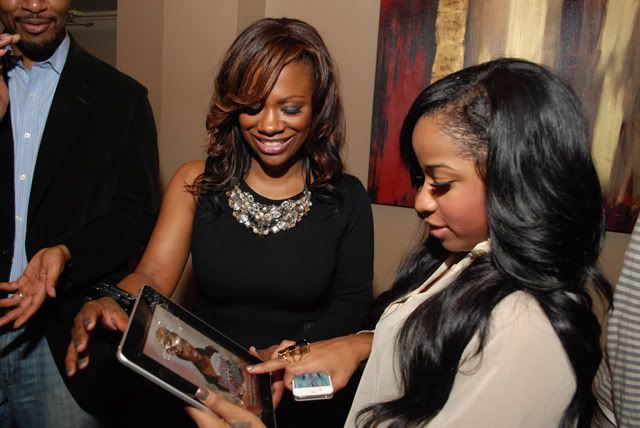 And the makers of the app--Konsole Kingz (owners Cj Peters and Marcus Matthews) demonstrated the app's features--played around with the partygoers. Congrats to Kandi on her newest venture.
Photog: Rob Ector

​ ​
​ ​ ​