ON THE SET: Former "Girlfriends" Star Keesha Sharp Puts On Director Hat For "Are We There Yet?"
​
Dec 19 | by Natasha
​ ​ ​ ​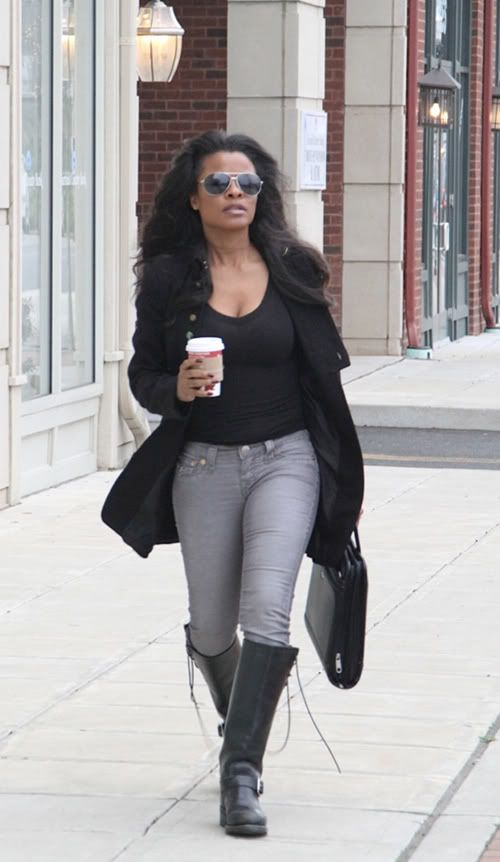 Remember Keesha Sharp when she played 'Monica' on "Girlfriends?" Now she's the new star of Ice Cube's "Are We There Yet?" on TBS. And we've got pics from the set of the fab chick making her directorial debut on the show--which is a big f'in deal for black women in the tv world.
Pics inside....
Don't know about you, but since she played the role of crazy ass stuck up 'Monica' so well we somehow thought that's who she was in real life. But not at all. The beautiful, very happily married, sweet, but still about her business Keesha Sharp (spotted above arriving to work) is making some major moves.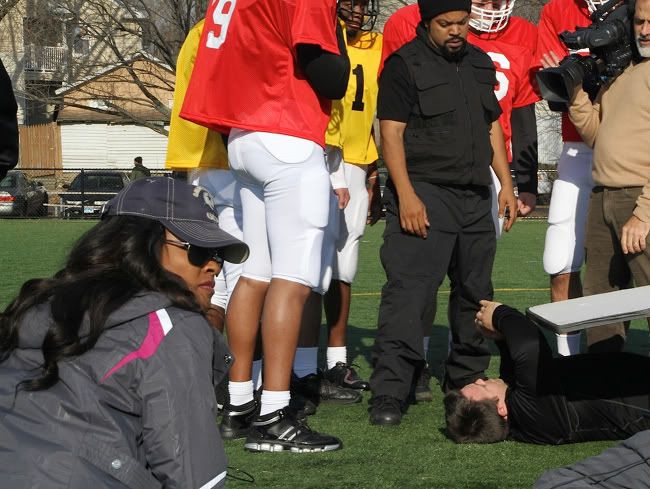 The cast of the Ice Cube produced sitcom "Are We There Yet?" was spotted on the set in Connecticut recently. Keesha directed the episode entitled "Concussion."
By the way, minority female directors made up only 1% of television shows directed during the 2010-2011 season versus 77% of white men. And only a few black actresses are given the opportunity to transition from actress to director.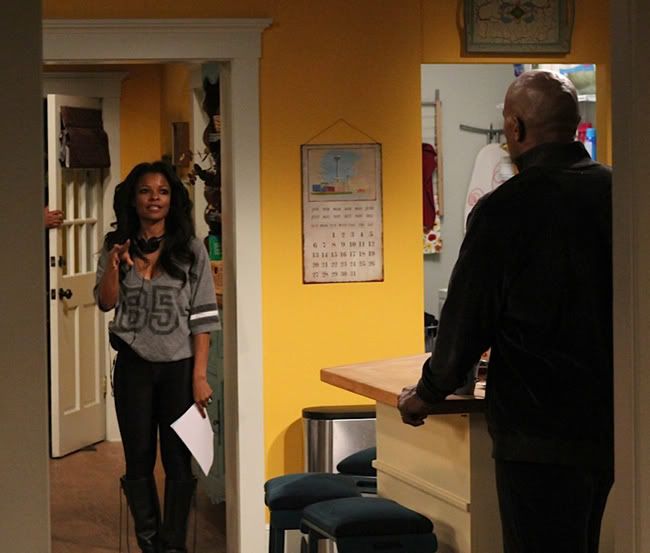 Keesha, who plays 'Gigi' on the show, hit the set with creator Ali LeRoi and her castmates Ice Cube and Terry Crews. The show, also staring Essence Atkins, is in its second season. Who knew?
The Randomness:
1. Beyonce & Solange's mom and dad's divorce is officially done after dragging on for 2 years. Stoy
2. Vanessa Bryant can thank the secret society of other basketball wives for letting her know about Kobe's infidelities. Story
3. North Korea's leader, Kim Jong Il, has passed away. Story
4. Janice Dickinson popped off about Tyra Banks having a rigged "Top Model" show...and making $90 mill for it. Story
​ ​
​ ​ ​