SPEAK ON IT: "New" Model Chick Erica Mena THROWS DOWN With Kimbella On "Love & Hip Hop"
​
Dec 27 | by _YBF
​ ​ ​ ​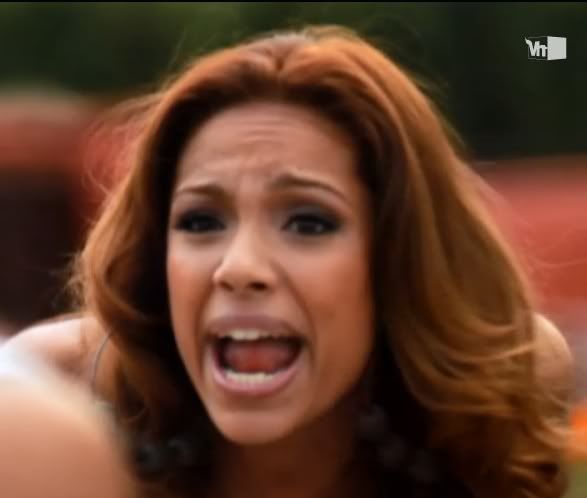 Last night on "Love & Hip Hop"...drinks were tossed (again), extensions were pulled (again), faces were slashed (again) and "b!tch" was a noun, an adjective and a verb (as usual)! Watch the full episode inside and see Kimbella get into ANOTHER her hair-pulling fight, but this time it's with newbie Erica Mena.
VH1's other guilty-pleasure, "Love & Hip Hop", was packed with punches last night....literally.
Juelz Santana's baby momma and "booty" model Kimbella caught ANOTHER beat down...but this time it was from newcomer Erica Mena. Erica, whose baby daddy is Raul from Terror Squad, thinks of herself as a "real" model and video chick. Why? Because she started doing videos at 16 (she's now 24) back when video chicks had "credibility." Her words, not mine. She's also done fashion and NY Fashion Week (and not to mention appeared on one of the Kardashian realty shows as a DASH empolyee who got fired for her unprofessionalism). And doesn't just find new ways to toot her booty up in pics--like she says Kimbella does.
She expressed her resentment towards "booty" models like Kimbella saying thirsty chicks like them mess up everyone's money because they often times do videos and stuff for free. (Sidenote: While I do feel like this is a pigeon fighting with a duck--they're both birds--I know exactly where Erica is coming from and why I always say thirst kills. Kills ANY game.) Erica claims the modeling game is diluted because of their thirst, so she took it out on Kimbella's face and hairline. Once Erica saw the slash on her own face, the cops were called.
Watch the fight scene here:
Watch the full episode here:
Was Erica right for f'in up Kimbella's face and yanking her weave in a throwdown since Kim threw the first glass? Or was Erica wrong for popping off as soon as she even met Kim? Is Erica just an opportunist? Speak on it...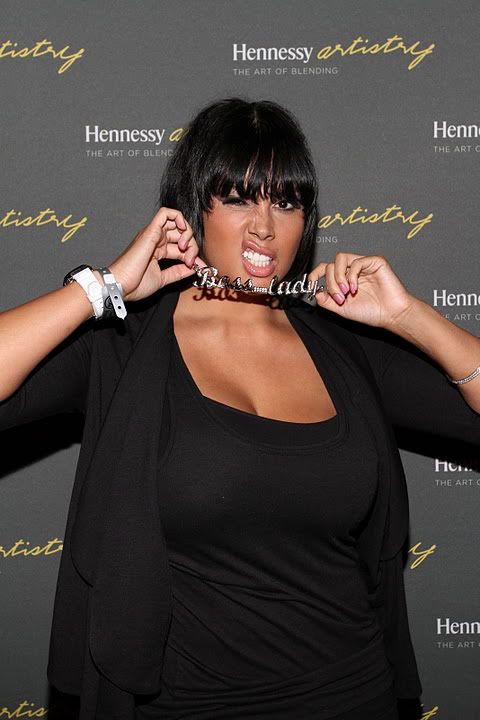 BONUS: If you're wondering where cast member Somaya Reece has been lately, she says she doesn't know what's up with her being nixed from the last two episodes. In an interview yesterday, Somaya revealed:
I was in the first few episodes. I have no idea what happened because I did have a lot of story to add yet I don't see it on the show. The fans made sure they bought me back! There was so much you didn't see this season, my life is on fast forward right now with great stuff happening and they showed none of it. Like what happens with Swift, the album, the developing friendship with Chrissy, my rap single Eh Mama, my re-negotiation with Barry, my family issues, the image development, my signing with the top talent agency in Hollywood that I got by myself? What happened to all of that?

My fans are pissed and I'm starting a Twitter riot! I feel it's my job to promote the show and also let my fans know I'm not gonna be on tonight's episode AGAIN! I didn't think anyone noticed at first but they are pissed. Fans are writing VH1! I can't give them answers and they want answers!
Oh wells...
​ ​
​ ​ ​