YBF EXCLUSIVE: "Love & Hip-Hop" Star Yandy Claims "Producers SET UP The Fights...I'm NOT Don King!"
​
Dec 30 | by _YBF
​ ​ ​ ​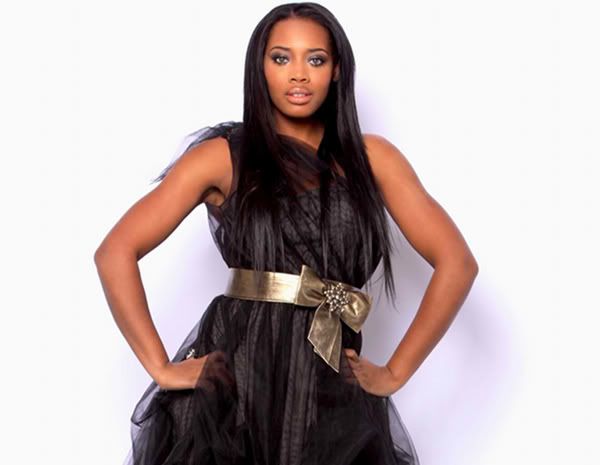 She's the controversial spitfire who's all about her bottom line and cashing her checks. So why is Yandy Smith coming across as THE instigator on VH1's "Love & Hip Hop?"
In an exclusive interview with TheYBF.com, the NY native tells her side of the story and says, "I am not the Don King of Reality TV."
Yandy Smith, the hard-working (ex) manager of rapper Jim Jones feels like she's getting a bad rap this season of "Love & Hip Hop."
She's the common third party in the TWO major fights of the season (Chrissy vs. Kimbella & Kimbella vs. Erica Mena). Yandy tells us, though, she was justas blindsided as everybody else. And the producers controlled who she brought around the rest of the cast...and set up the scenario which would very likely cause a fight. Are the producers setting her up to be the bad guy? Hmmmmm……………you decide. Here's our chat:
YBF: Now you have been the common denominator between both fights involving Kimbella and other cast members. What's up with that and why do you keep bringing new people around?


Yandy: What you have to understand is that you don't just bring who you want. It's very real.....but situational. They tell you who to bring and it's very set up. If I come to an event with someone, it's because that's who they told me to bring. The night before the fight, I had just met Erica. [The producers] introduced her to me. She said she had researched me and she really wanted to work with me because she wanted to get in the industry. And during dinner, she even mentioned Kimbella's name in passing when talking about my other clients. And she was telling me that she's not like anyone I have ever worked with and I kinda liked her vibe. But the way it was edited, it looks like she was dissing Kimbella during dinner and then they showed us high-fiving! Now....why would I go to dinner with this girl and let her talk about my friend and then, the next day, bring her to a lunch Kimbella invited me too?

We never know exactly what we are walking into, and when I watched it on tv, I felt like it was a set up.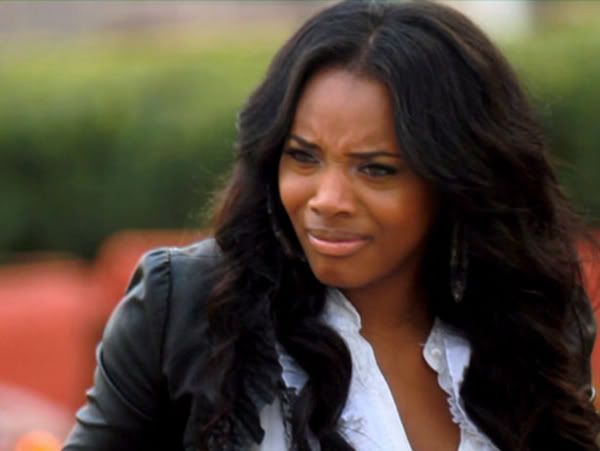 YBF: Some people believe you're an instigator, and you play like you have no idea what's going on. And what we can't understand is why does EVERYBODY wants to fight Kimbella? Is she always the victim or do you call her out for her wrong doings as well?
Yandy: I know people have been calling me the Don King of reality tv, but what I want folks to know is that you only see 10 mins out of a person's 24 hour day. I am not all about money and I am a good friend. But this is a reality show...it's for entertainment. These ladies and I are not really friends, but we are put in social interactions for entertainment purposes. And sometimes, things happen. The producers like to get a reaction because a good fight can lead to 3 million viewers.
As for Kimbella, she doesn't play victim at all. But for whatever reason, a lot of people [on and off the show] hate on her. I have seen it with my own eyes....people want to pick on her. And now she is so used to people coming for her that she is a little sensitive. But once you break down that wall, she is a sweet girl. But she is not presented in the best light on this show for a number of reasons.

YBF: Any chance of you reconciling with Chrissy after the drama with Jimmy and Mama Jones and you dancing to Nancy's song?
Yandy: I've said it before, I don't have a problem with Chrissy. I never have. But I have always been close to Nancy. We have talked on the phone every day for the past 8 years. And I wasn't trying to diss Chrissy when we danced to the song. But it's like, if you are in the club and a song your favorite auntie made comes on.....you are going to dance! I was like, we in the club and they playing Nancy's song! I didn't think about how that made Chrissy feel.....but I did apologize.
Watch a sneak peek of next week's episode where Yandy and Erica discuss last week's fight:
​ ​
​ ​ ​