YBF EXCLUSIVE: SHOCKING REVEAL! "Love & Hip Hop" Star Kimbella CLAIMS Erica Mena Is A Former STRIPPER & Gave ORAL SEX For $200 Bucks!
​
Dec 31 | by _YBF
​ ​ ​ ​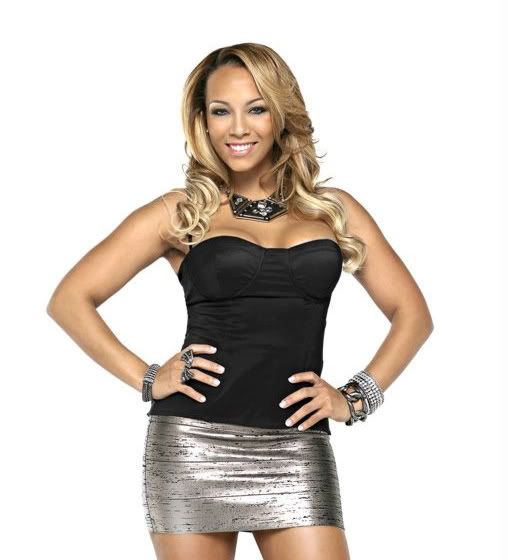 "Love & Hip Hop" star Kimbella is speaking out against the hair-pulling chick Erica Mena. She made shocking allegations that Erica is just a fame-hungry former stripper from the Valley. In fact, Kimbella claims Erica was stripping and sexing folks for money before she landed on VH1! And she says Erica INDEED called the cops.
Our exclusive interview inside......
Kimbella Vanderhee, the controversial chick at the center of ALL the drama on "Love & Hip Hop," is telling her side of the story to TheYBF.com. Kimbella gave her thoughts on her fights with Chrissy and Erica Mena, and revealed some shocking details about Erica's--like alleged stripping and sexing for money, doing "Love & Hip Hop" for free, and more. Here's our chat....
YBF: Erica Mena has been popping off about your big fight this week. She seemed to start going in on you as soon as you opened you mouth and it was your first REAL time meeting?! She says a lot ended up on the cutting floor and the show was shaped to make her look like the bad guy. Do you agree? What's your side of the story?
Kimbella: I don't agree. She is bi-polar. In fact, she is a crack whore and you will get to see it in the rest of the episodes brought to you by VH1! She is obviously embarrassed by her actions because she really got to see who "she" really is. She doesn't know how to conduct herself as a lady and it showed. I basically I was attacked. I tried to stay classy but she tried my patience and crossed the line. It's crazy to hear her blaming VH1 and not herself.Even the producers were dumbfounded when all this happened.
Did you know Erica before this?
No! What's wrong with these women? What did I do to Chrissy or Erica for them to do this to me?
I don't know her….and I haven't heard anything great about her. The one thing I can tell you is that folks in the industry are saying before "Love & Hip Hop," she was found stripping in the Valley and giving blow jobs for $200. So that is the career that me and VH1 are ruining?
So for the record--WHO WON THE FIGHT?
I'm not about that. We shouldn't be fighting because we are both grown women. I'm not going to condone fighting.

Erica said she didn't call the cops. is this true? Were any police reports filed?
There is a police report filed. She did call the cops…and she was going to press charges (she didn't). She called the cops because her face was cut. But wait, isn't she from the Bronx but she's calling the po po!
There was a rumor that you and Erica were both--at the same time--sleeping with Emily B.'s baby's daddy, rapper Fabolous, back in the day. And that's supposedly why Erica has beef with you. She's denied it. Can you confirm or deny?
I have no idea what anybody is talking about. I dated Fab three years ago…if she dated him three years ago....that's fine.
Some people think she's just purposely causing drama to get a permanent slot on the show and make a name for herself. Do you agree?
Yes. And she wants to talk about me doing stuff for free? She's not a cast member, so she's not even getting paid to be on the shows!
Obviously, you're having a rough time getting along with the girls. You had a fight on your very first episode of this season with Chrissy. Why is that? And do you plan to do another season with these ladies?
I don't know how to answer that. We had a lot of positive things go on but the producers chose to focus on the drama. I wish they would make it more even…a little bit of positive and a little drama. Why do they focus on the negativity?
They show one aspect of my life, which is the drama I go through with females that I don't know. It's always a problem!
You recently tweeted about pitching a LAHH spinoff to creator Mona Scott Young. What would the spinoff entail?
I can't comment about that, but I'm always trying to venture out and do bigger things.

Watch "Love & Hip Hop" Mondays at 8pm on VH1.
​ ​
​ ​ ​