BREAKING: Bobbi Kristina Brown Rushed To Hospital!
​
Feb 12 | by Natasha
​ ​ ​ ​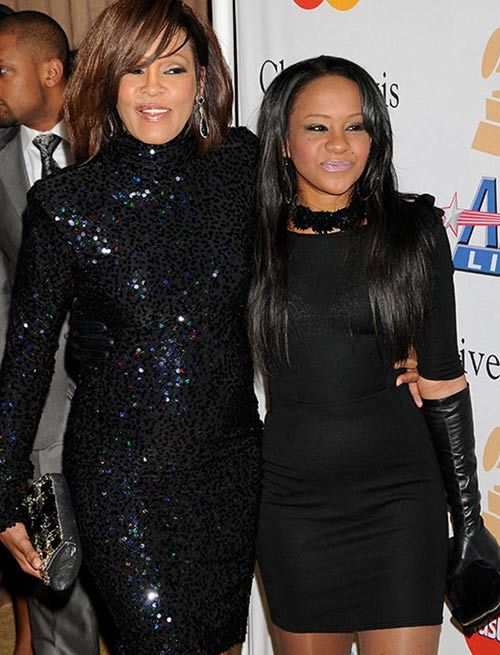 Whitney Houston's daughter Bobbi Kristina Brown was rushed to the hospital, this according to TMZ. Not many details yet, but the 18-year-old was taken out of the Beverly Hilton Hotel, on a stretcher, to Cedars-Sinai Medical Center....
Whitney's only daughter Bobbi Kristina was reportedly not doing well, as expected, as news broke yesterday that her mother died.
Reports surfaced of screaming matches with police outside of her mother's hotel room, room 434. Bobbi Kris was denied access to see her mother's body. Other eyewitnesses saw her in a more angry form in the hotel lobby and obviously upset just minutes before Whitney was declared dead.
Reports surfaced just minutes ago that Bobbi had a "complete breakdown" yesterday and was rushed to the hospital around 11pm PST.
US Weekly now reports a family friend has revealed that Bobbi Kris will be "shattered":
"She idolized Whitney, which made always seeing her mom in disarray that much worse. Bobbi was always by her side in everything she did. She was really her mom's caretaker and biggest cheerleader and biggest fan...I don't know how she will be able to go on."
Story is still developing. Our thoughts and prayers are with Bobbi Kristina on this most impossible tragedy.
UPDATE: This is actually Bobbi Kristina's SECOND trip to the hospital since her mom's untimely death. Our prayers are with her.

​ ​
​ ​ ​