Bobby Brown ARRIVES To Check On Bobbi Kris + More Last Footage Of Whitney Houston
​
Feb 13 | by _YBF
​ ​ ​ ​
Amid reports that his daughter had been rushed to the hospital with panic attacks (and "maybe" her own suicide attempt), Bobby Brown and his fiance Alicia Etheridge arrived to a hectic scene at LAX yesterday. See the pics inside and get deets on what's happening with the case and with Bobbi Kris. Also watch Whitney's performance with Kelly Price shortly before she passed.
Bobby Brown was met with chaos at LAX yesterday as he arrived after cancelling his show with New Edition in Nashville. He flew back to Los Angeles to be with his daughter Bobbi Kristina (who has been distraught since her mom's passing).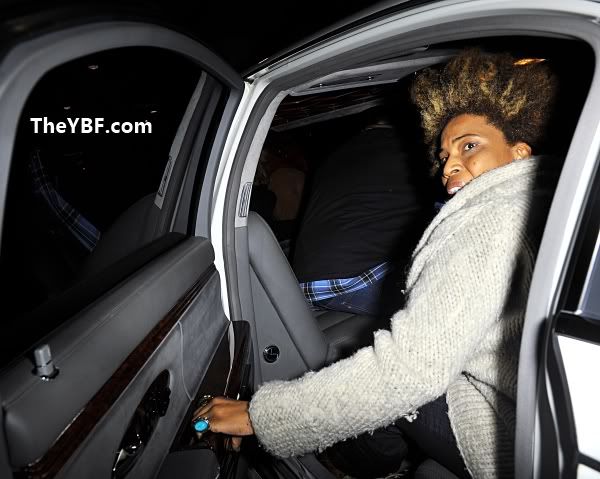 Bobby and Alicia (their son was also with them) were picked up by singer Macy Gray in a stretch Maybach. Hopefully being with her father with provide Bobbi Kris with the support she needs.
Meanwhile, other details have emerged in the Whitney Houston investigation as well.
Sources report that Bobbi Kristina almost drowned in the same bathtub her mom was found in the day before.
Bobbi Kris has been hospitalized twice since her mom's passing and family fears she could be suicidal. They are considering seeking help.
Though water was found in Whitney's lungs, it was not enough (drowning) to be the sole cause of death.
L.A. County Coroner officials told the family the singer appears to have died from a combination of

Xanax

and other prescription drugs mixed with alcohol. Autopsy is complete but official COD will not be released until toxicology reports are complete.
Robyn Crawford, one of Whitney's lifelong best friends, penned an open letter about their friendship. Read a snippet here:
I met her when she was 16. It was at a summer job. I was working at a community center in East Orange, New Jersey, and she was working just like the rest of us. She was there to work. She introduced herself as "Whitney Elizabeth Houston," and I knew right away she was special. Not a lot of people introduced themselves with their middle names back then. She had peachy colored skin and she didn't look like anyone I'd ever met in East Orange, New Jersey.
She was nothing like the Whitney Houston she became but at the same time she was already there. She knew, and so did everyone around her. She was doing shows in Manhattan with her mother, and she'd change her clothes in the car and get on stage and do her thing. She hadn't signed her contract yet. But she was modeling for Wilhelmina because she was discovered on the street. She was walking in front of Carnegie Hall and someone walked up to her and said, "There's a modeling agency upstairs that's looking for someone just like you." She walked upstairs and they signed her. That's what it was like, that's what she gave off. She looked like an angel. When my mother first met her, she laughed and said, "You look like an angel, but I know you're not." And she wasn't. But she looked like one.
She chose the life she lived, and she chose it from the beginning. She knew the life better than anyone. Her mother was Cissy Houston, and she had been on the road with Dionne Warwick. She got her chops singing in church, and her mother said to her, "You know, you can always sing for free. You can always sing in church. You don't have to choose the professional life." But she chose because she'd been chosen. Some people sing just because. She was never like that. She had to put on her gear. She knew it was going to be a job and that's how she treated it. Once she committed to something, she finished it. Not long after I met her, she said, "Stick with me, and I'll take you around the world." She always knew where she was headed.
Read more at Esquire.
Also, Whitney gave one of her last live performances alongside Kelly Price at Tru Hollywood last Thursday night.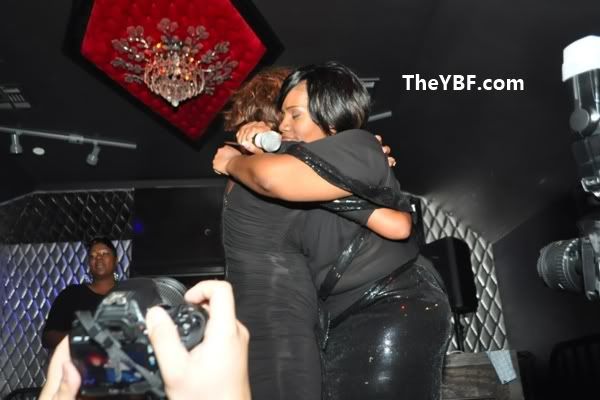 The evening was called Kelly Price & Friends Unplugged: For the Love of R&B and the duo sang "Yes Jesus Loves Me." Kelly said she hadn't asked Whitney to sing, but she decided to come on stage and kelly says she was absolutely honored.

Watch the video here and get Kelly's reaction to Whitney's passing:
Photos via Sharpshooter Images/ Splash News
​ ​
​ ​ ​