ALL-STAR FAB: Kobe, Blake, Chris Paul & The West BEAT The East, Celebs Kick It Courtside
​
Feb 27 | by _YBF
​ ​ ​ ​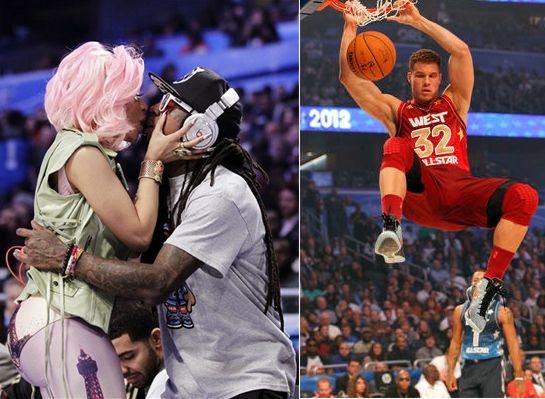 Sunday tonight, The West Coast rocked the East Coast by beating them in the 2012 NBA All-Star game. See pics of your NBA favs like Blake Griffin, Kobe Bryant, Bron Bron, Derrick Rose plus the Young Money crew inside.....
Orlando, FL played host to the 2012 NBA All-Star Game Sunday night.
The annual game features the best of the best from the West Coast.....
And the East Coast. Before the game, both sides were introduced with a Nicki Minaj performance.
Here's some pics from the game: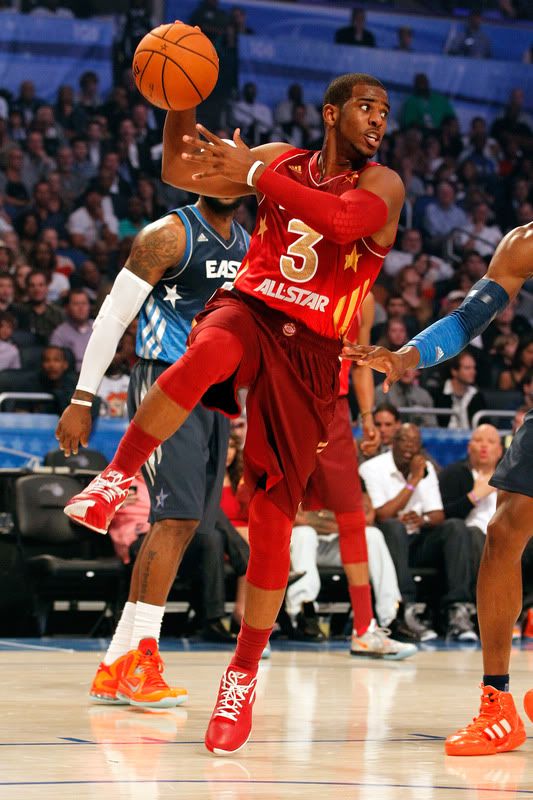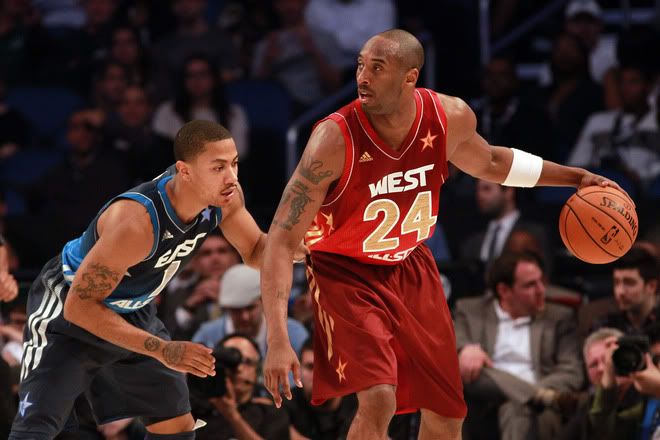 Kobe Bryant scored 27 points, surpassing Michael Jordan's record career points.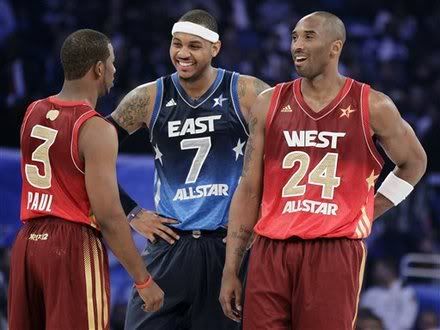 Kobe, Carmelo and Chris took time out for a laugh on the court. The West beat the East 152--149 and Kevin Durant of the OK Thunder was MVP.

Also......
Lil' Wayne was spotted rocking his diamond-encrusted BEATS headphones.
He got a kiss from Nicki Minaj after her performance.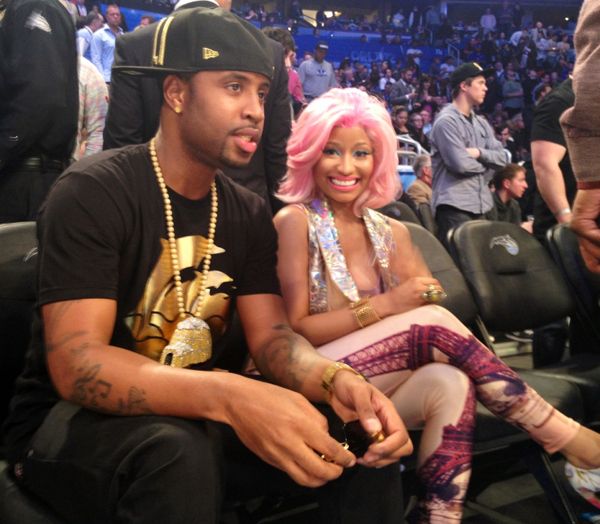 And her hype man/man SB was there of course.
Drizzy, Breezy, Kevin Hart and Chris Paul all kicked it before the game.
And Rev. Jesse Jackson?!
Spike Lee also attended the game.
BONUS:
Derrick Rose, who repped for the East tonight (and the Chicago Bulls) just signed a 14-year, $250 million with Adidas! Must be nice.
Also, Hall of Famer Earvin "Magic" Johnson was introduced before the start of the NBA All-Star Game. It was 20 years ago, before the '92 All-Star game in Orlando, FL, that he announced he was retiring from the Lakers to tend to his HIV diagnosis.
Photos via Splash
​ ​
​ ​ ​