Maia Campbell Readies COMEBACK & Discusses "Make Em Say" Single + Brandy HONORS Whitney Houston With Album Title
​
Mar 05 | by _YBF
​ ​ ​ ​
Maia Campbell seems to be doing very well these days and even has a few new projects coming up. Watch the former actress, who has battled drug addiction and bipolar disease, talk about her "Make Em Say" single and other projects inside. And find out how Brandy's new album title will honor Whitney Houston....
Maia Campbell is back! She recently shot an interview with Get Noticed Media where she dished on her upcoming projects like her "Make Em Say" single (available on iTunes).
She also added that she wants to write a book about her life called 'Sagittarius' and work with Tyler Perry on a film based on her mother Bebe Moore Campbell's book '72 Hour Hold.'
She added,
'I know the last time everyone saw me, I was way out there on the other stretch of the road. I got myself together, I've been sober for two years and I've been stable and very [aware] of how this industry works. I've been in this industry since I was a little girl so I'm a professional. I am very able to jump back into these waters and swim deep and get it in. So let's get it poppin.'
Watch the interview here:
Also in music....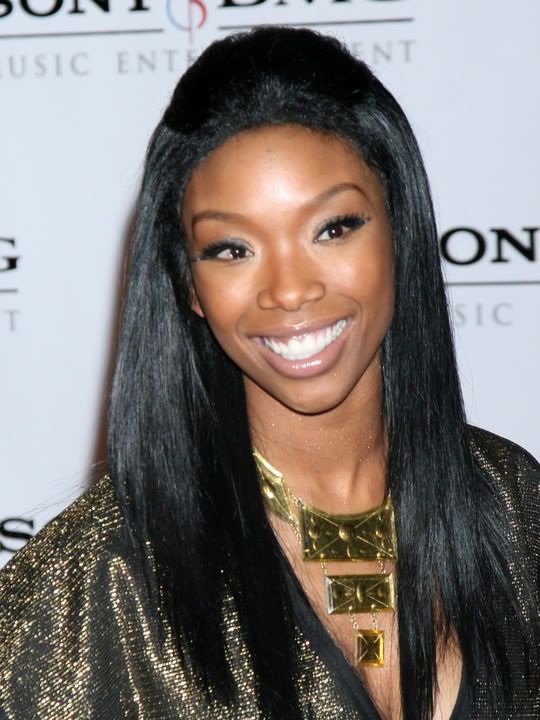 Brandy has announced the title of her sixth studio album, Two Eleven, (due in June). And Two Eleven represents not only Brandy's birthday, but the day her idol Whitney Houston died.
Although Brandy may honor Whitney with her album title, she's still not ready to sing any Whitney songs.
She told the L.A. audience during a performance this weekend at The Factory:
"I heard there was a rumor that I was doing a Whitney Houston tribute tonight -- unfortunately that's not true, because I would be an emotional wreck right now. I'm just not ready to sing any of her songs. You guys know what that's like."
About the album's sound, she told Rolling Stone Magazine:
"I haven't done R&B in a very long time. This album is rooted in R&B. The sound is different, it's about love. It's mature, it's gritty, it's edgy."
Fab! Will you be buying it?
​ ​
​ ​ ​