EXCLUSIVE PICS: Inside RHOA's Marlo Hampton's POSH Birthday Dinner
​
Mar 06 | by Natasha
​ ​ ​ ​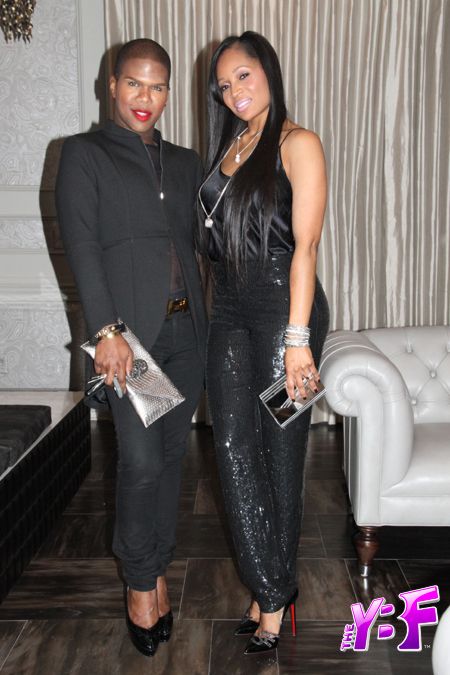 "Real Housewives of Atlanta" co-star Marlo Hampton celebrated her birthday in the ATL with a posh dinner party over the weekend. We've got the exclusive pics inside...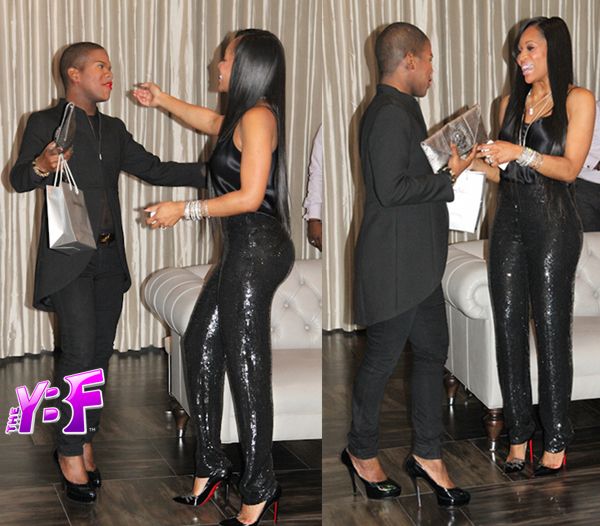 Chick may be certifiable on many-a-levels, but Marlo loves a posh party doesn't she? And she's looking great. The newest fashion loving friend of the ATL Housewives was in Europe last month for her actual birthday. So Saturday night, her good friend, interior designer Michel Boyd, hosted a fete in her honor at his luxe home.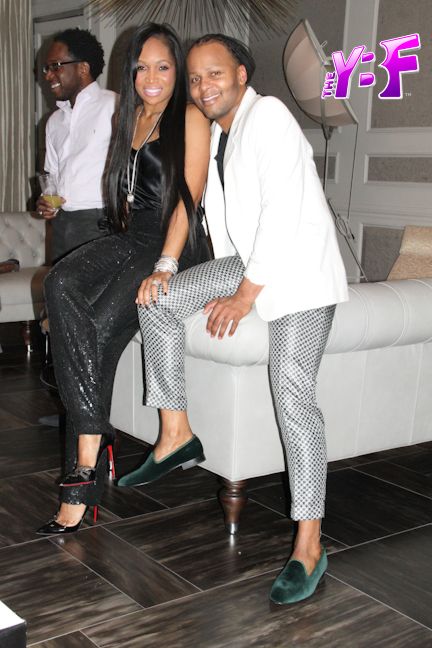 The sequined pants and SEX Louboutin pump wearing chick kicked it with her host Michel (above) and with friends like Lawrence Washington.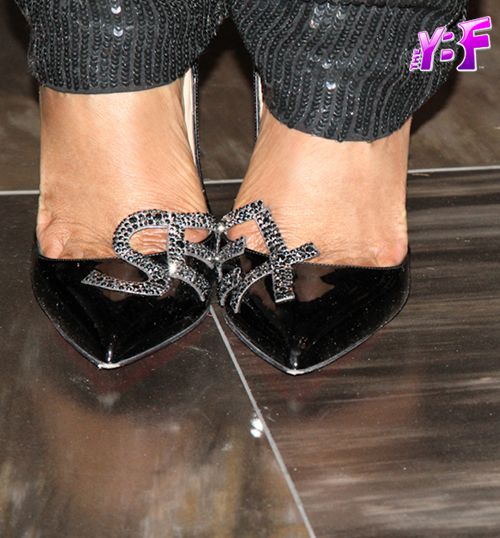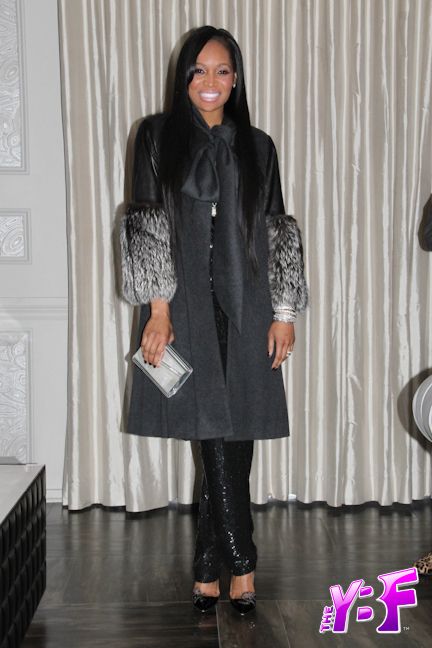 Looks like her sponsor hooked her up for her b-day with a fabulous all black and silver look for her big night. Her bestie NeNe must have been busy with work because we can't imagine why she would miss this otherwise. Marlo told Uptown magazine recently about her controversial friendship with Ms. Leakes saying "Team Smalls" was trying too hard to keep her away from NeNe:
I am only really close with NeNe, and I am cool with Cynthia. We don't talk outside of NeNe. There are no hard feelings. At the end of the day, I don't know them. I am going to kill them with kindness. In the beginning, I was hanging with the other girls and they were talking about NeNe so much. Me being Marlo, I think it is crazy how these women, excluding Cynthia, were talking about that one person. I said I was going to meet her myself. After I met NeNe we hit it off. We made some unhappy campers. They were praying that it didn't work. We are both real and confident. When I am with NeNe, I have a great time. Whatever is on her mind she is going to tell me. NeNe has been honest and a friend to me. It was nothing like what I heard.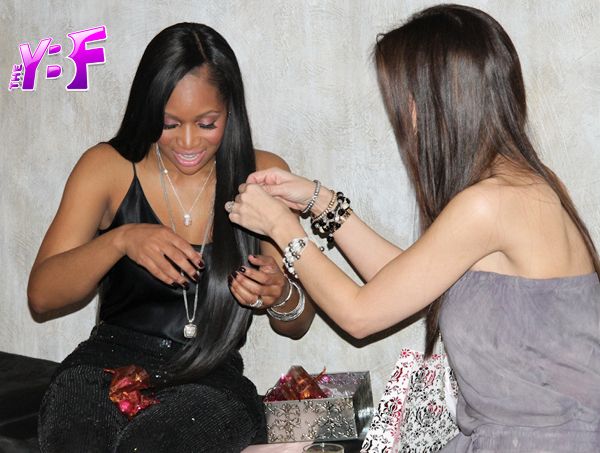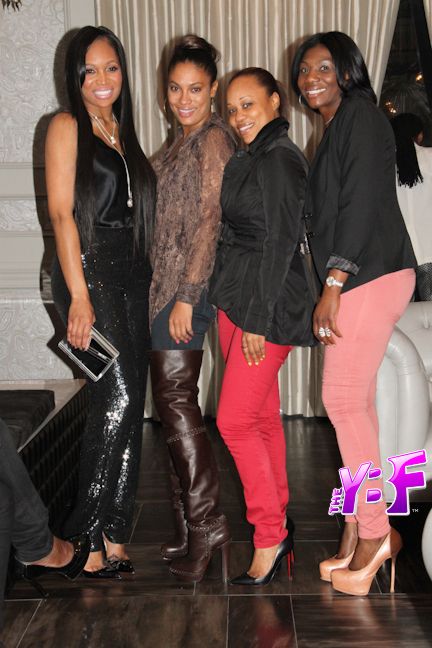 Marlo copped gifts from her friends and the dinner party enjoyed a gourmet dinner: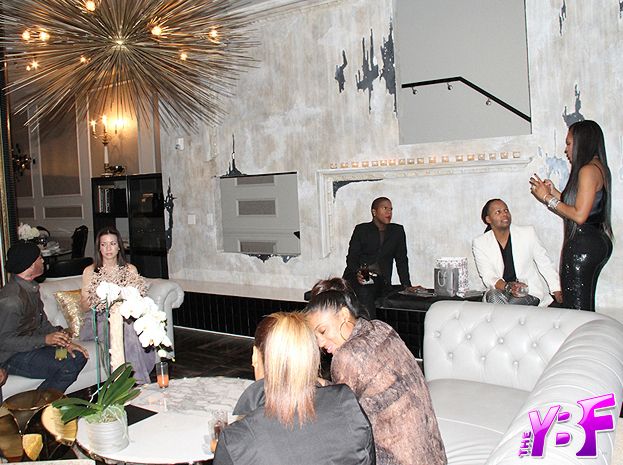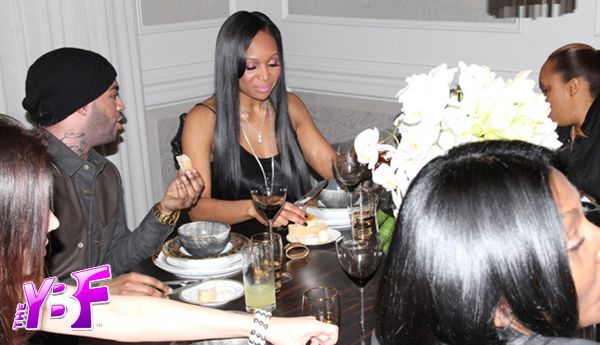 And the champagne filled decor: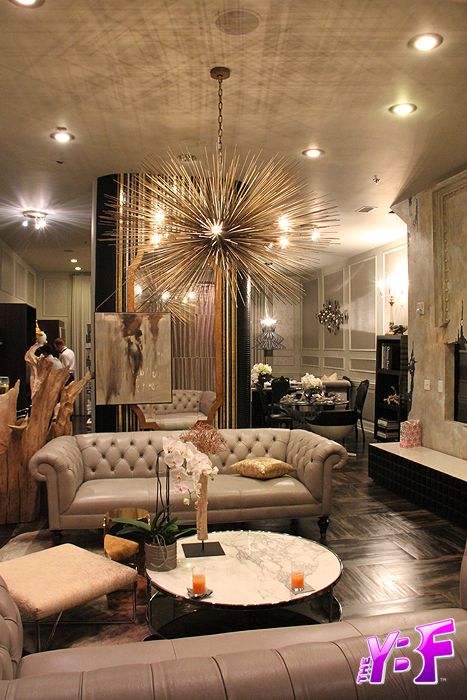 Well isn't that special. Happy birthday Marlo!
Photog: Robert Ector
​ ​
​ ​ ​