WITH FRIENDS LIKE THESE: Phaedra Parks' "Friend" EXPOSES Her Alleged Criminal Past
​
Mar 14 | by _YBF
​ ​ ​ ​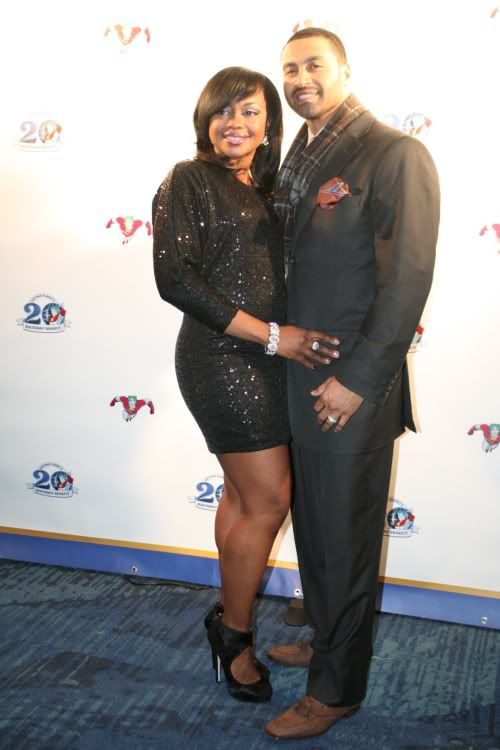 You can just call it hatin' a** "friends," but someone from ATL Housewife Phaedra Parks' past is alleging that her husband Apollo Nida isn't the ONLY "criminal" in the household. In fact, a former friend says Phaedra knows all about insurance check fraud, auto theft and racketeering. Deets inside.....
Attorney Phaedra Parks has been very open about the criminal background of husband Apollo Nida.....but what about her own?
Well a woan named Angela Stanton claims Miss Phaedra was so deep into insurance check fraud, auto theft and racketeering HERSELF that she even promised to represent everyone in the crime gang if they were arrested.
Here are some highlights from Angela's interview that hit the net today:
"After about a year or so, I guess she became a little more comfortable with our relationship and that's when she introduced me to Apollo. Once she introduced me to Apollo … once she introduced me to Apollo, it was strictly a business relationship that the two of them had. And at that time, they were making fraudulent insurance checks."

"I ended up catching a charge and going away to prison. On my first trip to prison, I only did four months, but while I was away at prison, Apollo had also got arrested. So when he got arrested … I finally got out after doing my four months, Phaedra and I got back together again … and we were all involved in a federal racketeering scheme against the federal government."

"Stealing Porches, Hummers, Cadillacs, Corvettes, any hot whip at that time, we had it! We would basically go to the car lot and write down the VIN numbers of the vehicles that we felt as if we wanted to keep or would make a good sale … "
Do you believe this ish? Everybody knows you should keep your so-called friends close...
Watch the video here:
​ ​
​ ​ ​