Rihanna Drops Another "Where Have You Been" Video Still, Says She Will NEVER Enter Rehab
​
Apr 18 | by Natasha
​ ​ ​ ​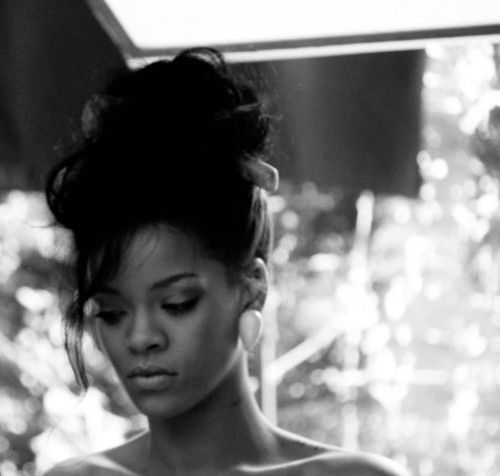 Rihanna released another black & white still from her upcoming "Where Have You Been" video. And she's also speaking about how she stays away from drugs (except marijuana of course) and why she'll never end up in rehab. But her fans are up in arms after a pic she tweeted shows her allegedly doing something with a suspicious white substance...
The above photo is the second flick from the pop singer's upcoming video "Where Have You Been." Rih posted it on Facebook last night amidst the Instagram drama of this pic she posted from her crazy Coachella weekend: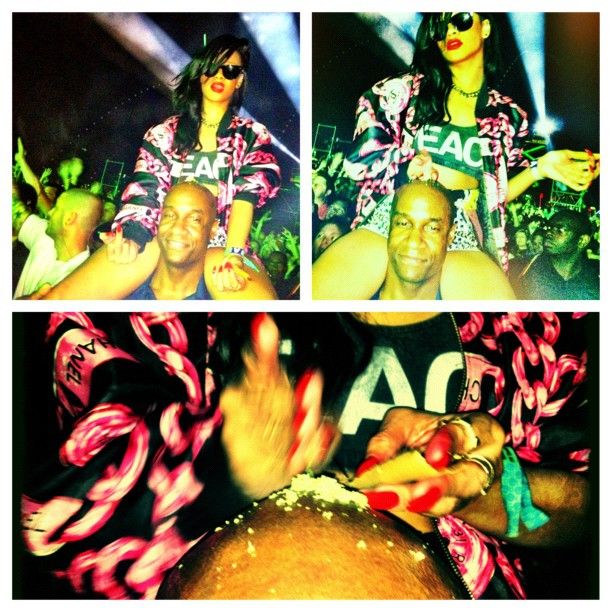 The pic shows a white powdery substance that some of her 1000+ fans who commented got up in arms about saying it was cocaine. But due to the size of the substance, and likely the difference in color Instagram pics can cause, it's very likely just some bud. That she decided to roll on this dude's head. She's a funny gal...
She also tweeted a pic backstage with Snoop & Warren G after their set...with an extra fat blunt. And, of course, she showed them her 'Thug Life' stomach marker tribute in salute to their "performance" with Tupac: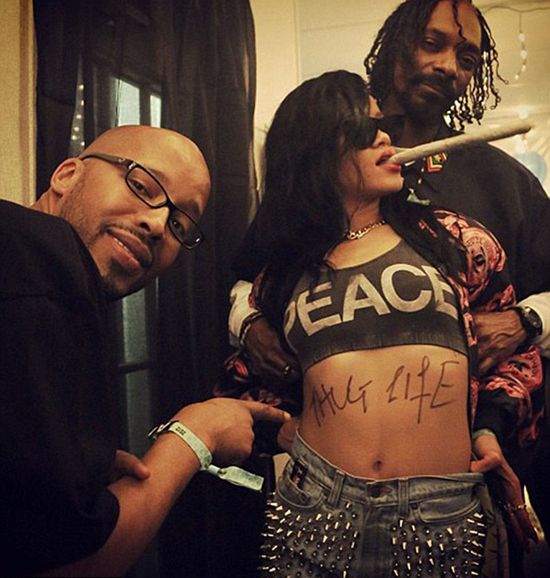 Meanwhile, 24-year-old Rihanna told Mondanite magazine that she would never end up on drugs and in rehab, because she thrives off pressure. And when ish gets too real, she just calls up her bestie Melissa:
"That will never happen to me. I refuse to crack under pressure - in fact I thrive on it. So when I read about Britney Spears and Amy Winehouse who have suffered under it, it's sad. It is easy to criticise them but it happens. You just have to stay focused and keep your feet on the ground."

"Staying down to earth in this industry in general is really not easy, but I am strong and when I feel lost or depressed on the road, I call my best friends Melissa. When I see people turning to drugs and alcohol, then that's when I call Melissa. She helps me get through things."
Hope she keeps that outlook...
​ ​
​ ​ ​