Another Chick Reveals Cheating Sext Messages & PICS From Royce Reed's Man Dez Briscoe
​
Apr 19 | by Natasha
​ ​ ​ ​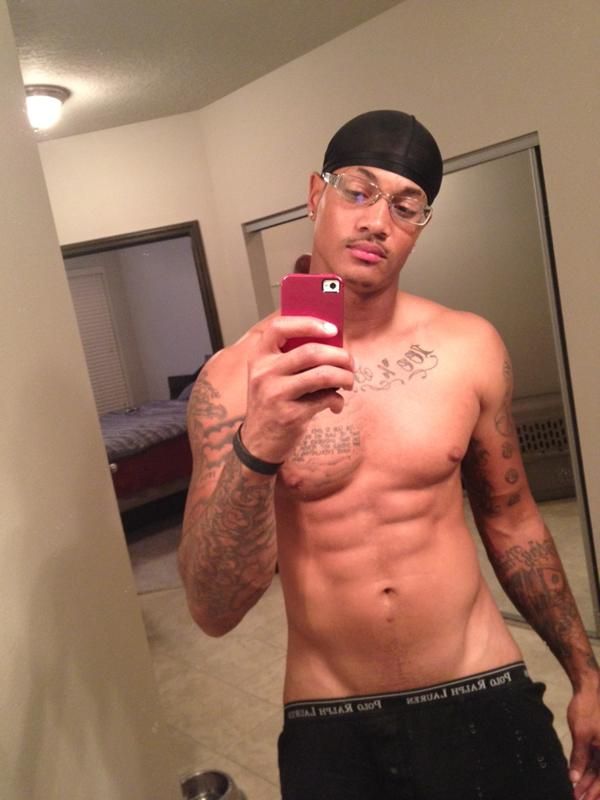 If "Basketball Wife" star Royce Reed's man Dez Briscoe was sexting his baby mama Christina "just to stay on her good side," what will be his excuse as to why he was sending shirtless pics and sext messages to a random chick named Jordann? Yep...she's come forward with the proof. Check it inside...
After Dez admitted to sending those messages to his baby mama about wanting to sex her and do everything else inappropriate to her....while he was still with Royce...ish just got more real.
The 22-year-old Tampa Bay footballer claimed he only sent her those messages to get on her good side (apparently he doesn't want drama over their baby she claims he never tends to). He apologized profusely to Royce...via Twitter...and Royce said she was confused as to what to do about it.
Well, this may help. Over the last 3 months, Dez has also been sending sext messages and pics to a chick named Jordann, telling her he's falling for her....and he and Royce are not really together. Of course, Jordann shared it all: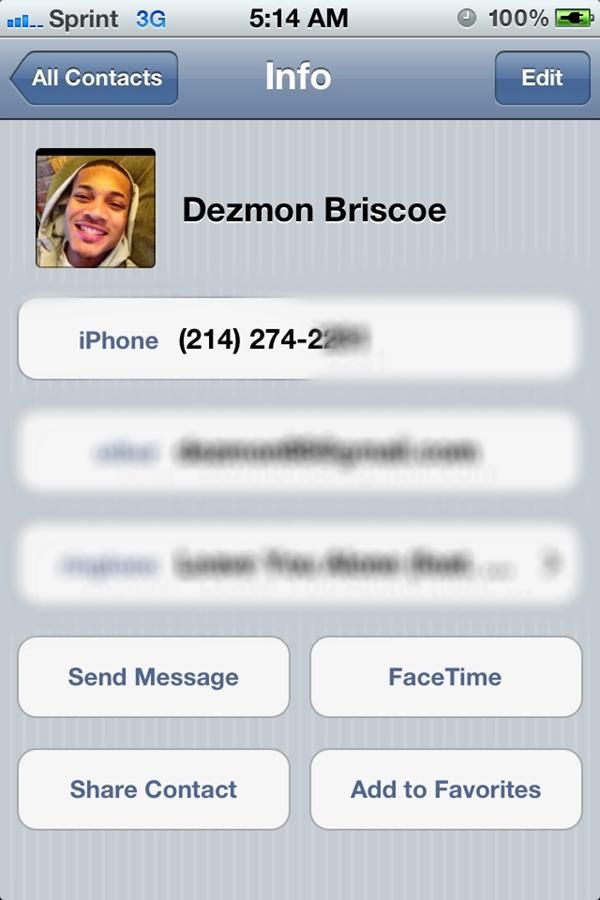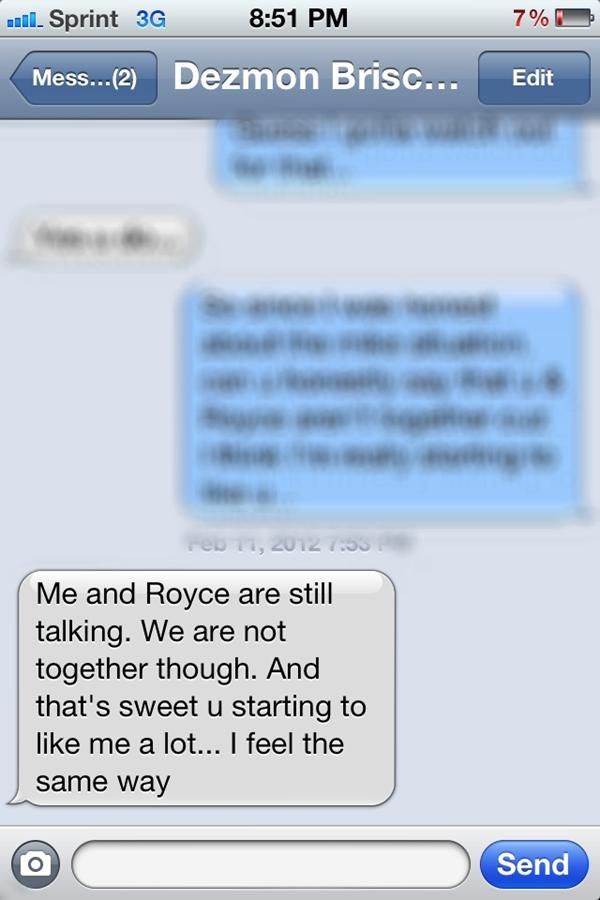 Damn homie. Just damn....
PS: Royce has now erased all the heart pouring messages about Dez, so maybe she's smartening up about keeping her business off twitter. That Tiger Woods effect is no joke...
​ ​
​ ​ ​