LACE, CROCHET & SHEER OH MY: Tia Mowry Steps Up Her Sheer Factor In NYC+Rihanna Goes Peek-A-Boo In L.A.
​
May 18 | by Natasha
​ ​ ​ ​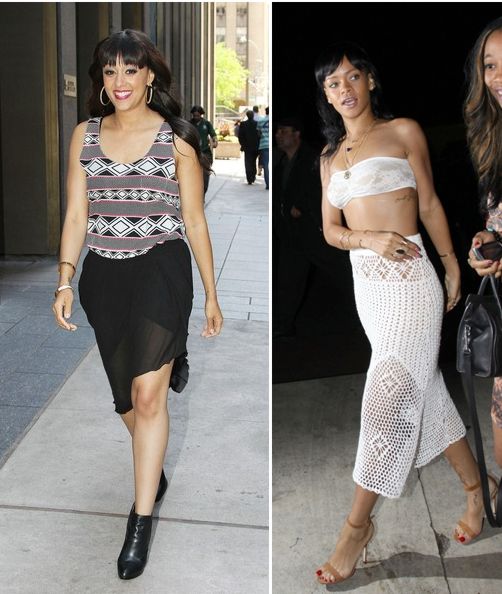 Tia Mowry stepped out in NYC yesterday rocking a sexier look than usual. Check out her sheer look for her book promo runs, plus Rihanna tapping into her island ways with a crochet & lace pee-a-boo look in L.A....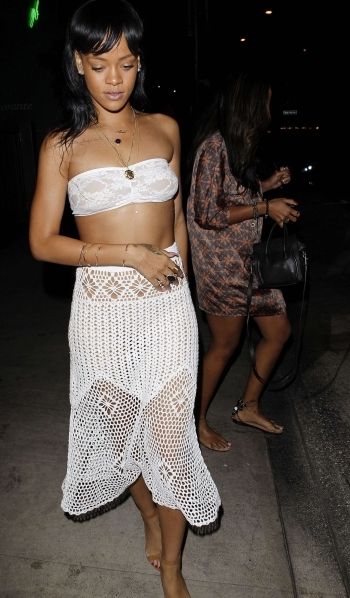 In a look fit for her home country of Barbados, Rihanna rocked a white peek-a-boo skirt and bandeau top --all of which barely covered her bits of cake--out to dinner at her fave restaurant Giorgio Baldi in L.A. Maybe a pre-celebration for today's release of her movie Battleship?
And speaking of that, the film's director Peter Berg recently commented to Entertainment Weekly that it was Rihanna's interview in the wake of the Chris Brown incident that won him over:
I'd obviously seen [Rihanna's] videos and was a fan of hers. The videos were really sexy and obviously, you know, very entertaining to say the least. But what first caught my eye about Rihanna was an interview she did with Diane Sawyer after the Chris Brown incident, where she was very articulate, very poised, obviously a smart girl who talked about a very traumatic experience. That was a legitimate, violent, real experience that would traumatize anyone. I thought she handled herself very well. I was intrigued. That was the first time I really remember Rihanna kind of coming on my radar, someone that was more than just kind of a sexy girl that sang hip-hop songs.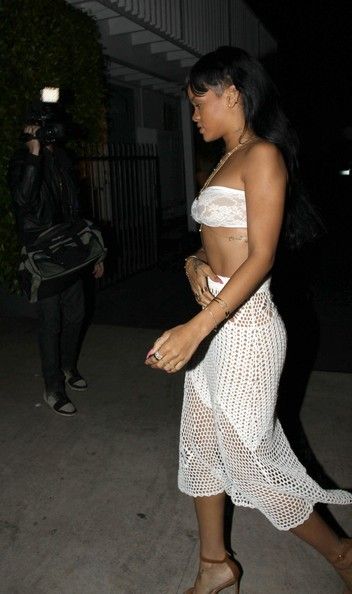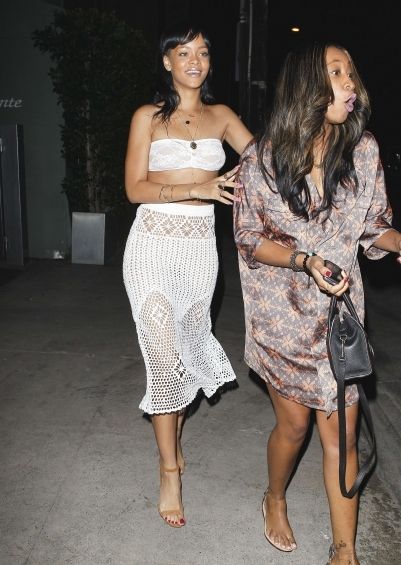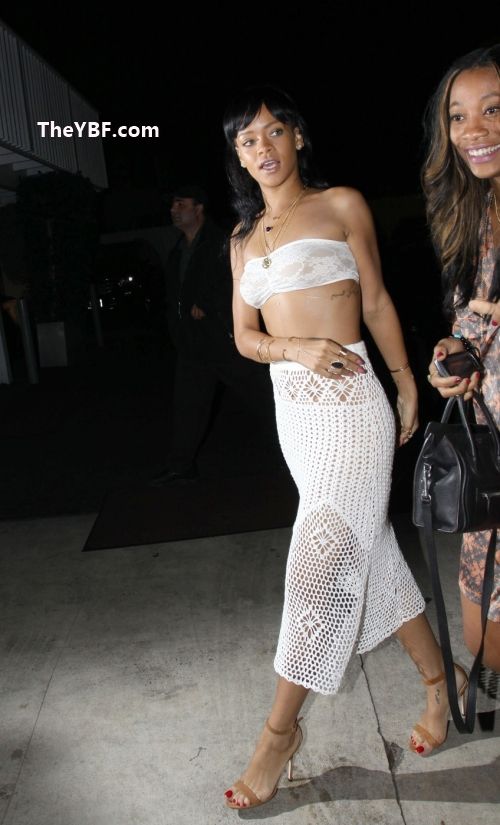 All white accentuated her new tan nicely as she hit the streets with her bestie Melissa.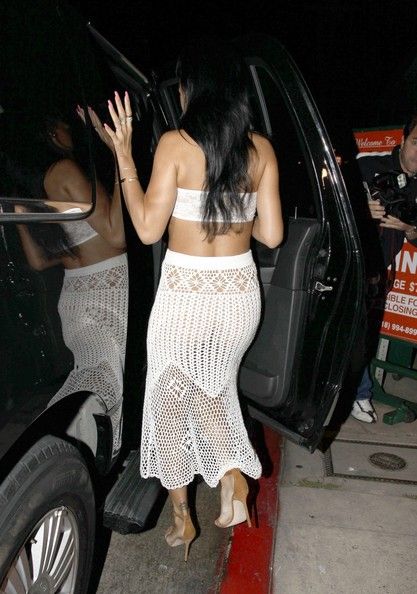 Next stop last night was...of course...the club.
Elsewhere in NYC yesterday, new mom Tia Mowry showed some gals can have it all: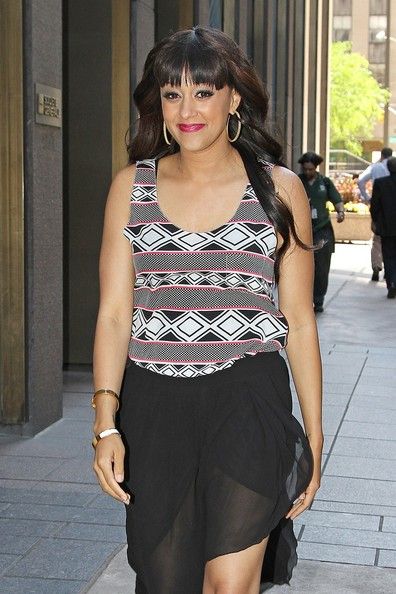 In a sexy black asymmetrical & sheer skirt paired with an aztec print top and boots, the now former "The Game" star Tia made her promo rounds for her new book Oh, Baby!: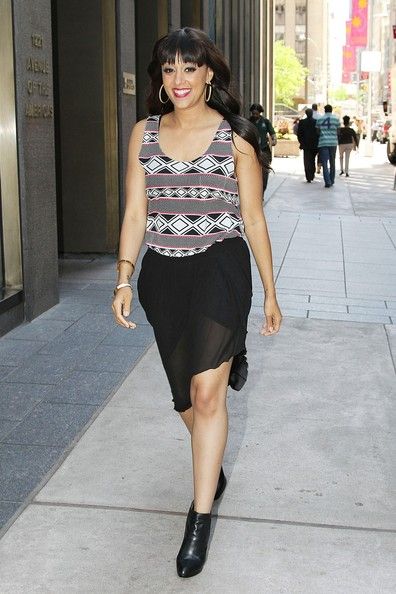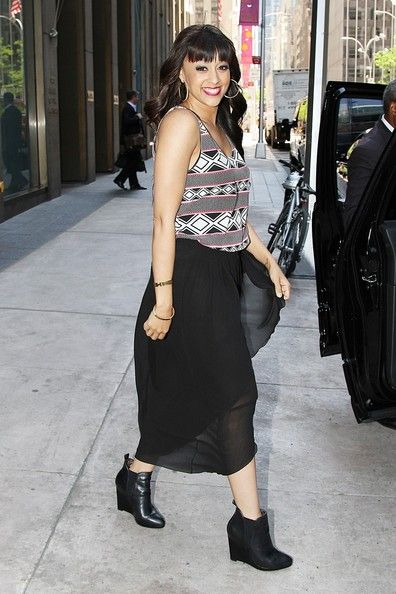 A departure from her usual toned down look--but we kinda like it. Let's try different shoes next time though...
Pics via Pacific Coast News
​ ​
​ ​ ​