LOVE TO LOVE YOU: Boris Kodjoe's SWEET Poem To Wife Nicole On Their 7th Wedding Anniversary
​
May 21 | by Natasha
​ ​ ​ ​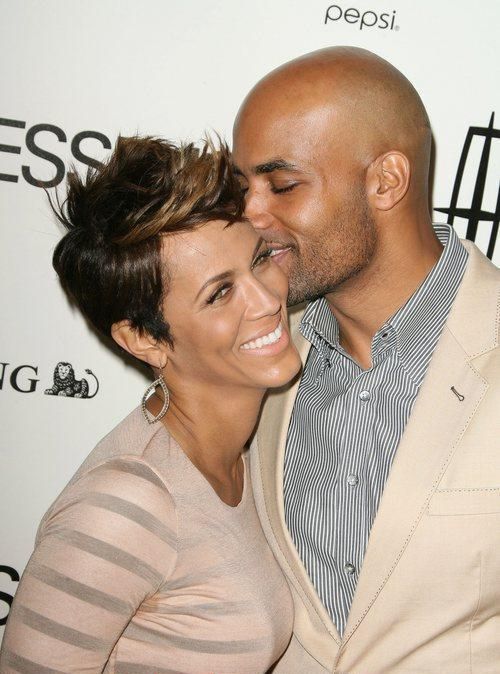 Seven years and 2 kids later, actor Boris Kodjoe still has the hots for his actress wife Nicole Kodjoe. And can we really blame these two ridiculously good looking people for still acting like newlyweds?
Check out what hottie Boris penned for Nicole, the mother of their 2 kids Sophie (7) & Nickolas (5), today for their 7th wedding anniversary. Cue the coo's and aww's...
Boris, who will appear in the upcoming film Resident Evil: Retribution, is so in love with his wife that he can't even hide it. Not that he wants to. He actually wants the world to know as he wrote a poem for his gorgeous wife Nicole Kodjoe--who is curently starring in the Broadway production of Streetcar Named Desire--for Essence.com. Check it below:
My Seven Year Itch

You've always been my itch, so many ways you've touched my body, mind and soul from the moment He designed our paths to cross, finally.

You've always been my itch, so good to me I've wanted you day after day, night after night, making me wonder how my body was able to be without you all this while, before our very first touch.

You've always been my itch, giving wings to my thoughts, encouraging them to unforeseen heights, where I would build our castle in the sky, fit for a king and his queen.

You've always been my itch, filling my spirit with comfort and peace like I hadn't felt since a child in Oma's garden, so familiar and yet so new.

You've always been my itch. My seven year, seven days a week, 24/7 itch I always want, desire, crave, and never ever want to be without.
Not for seven seconds.

Nicole,
Happy 7th anniversary
Let's do this again
I love you more

Awww....
And check out Essence's gallery of pics of the twosome from the time they met as love interests in Soul Food till now.
​ ​
​ ​ ​