Justin Combs & UCLA Respond To Criticism Of His Football Scholarship, Reveals Graduation Pics
​
May 31 | by Natasha
​ ​ ​ ​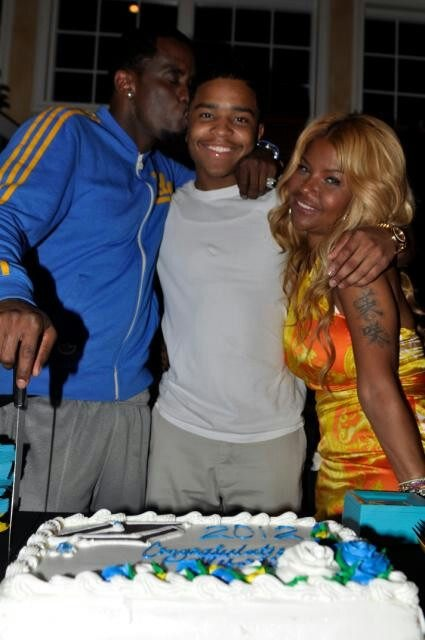 While Justin Combs spent the weekend celebrating his high school graduation with dad Diddy, mama Misa and plenty of friends & family, folks were up in arms about his UCLA full football scholarship. Why? Because some argue he should have turned it down since his father is extremely wealthy, so he doesn't "need" it.
Peep UCLA's and Justin's responses, and his cute graduation party pics, inside...
Instead of everyone offering praises for the new Bruins baller, Justin Combs has received some criticism as some folks seem to think his annual $54,000 MERIT-BASED scholarship award is taking away money from other students who actually need it.
UCLA responded yesterday saying:
"There's a misconception out there that somehow athletic scholarships would take away money from low-income students who need need-based aid," school spokesman Ricardo Vazquez said. "That's not the case. Athletic scholarships are awarded strictly on the basis of athletic and academic ability."
And Justin, who graduated with a 3.7 GPA from a top private school and won several football awards and made the prestigious All Star/All American team this year, tweeted last night:
Regardless what the circumstances are, I put that work in!!!! PERIOD. Regardless of what you do in life every1 is gonna have their own opinion. Stay focused, keep that tunnel vision & never 4get why u started.
He received co-signs from his extremely supportive mom Misa Hylton, of course.
My Son is his own man. He will earn his own way through life. I'm so proud of my baby ♥ it starts now! He is exactly the young man I raised him to be ☺ #independent #hardworking #intelligent
And we have to agree. There is a huge difference between need-based scholarships and merit-based scholarships. What kind of society would we be when we begin to tell any student or child you do not deserve to EARN merit simply because of what your parents have? Shouldn't we congratulate all students and kids who work extremely hard in sports, the classroom, etc?
Meanwhile, Justin didn't seem to let the critics get him down as he celebrated his graduation with his fam this weekend: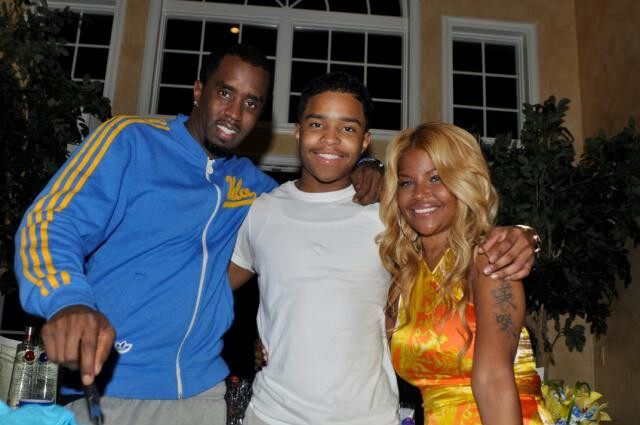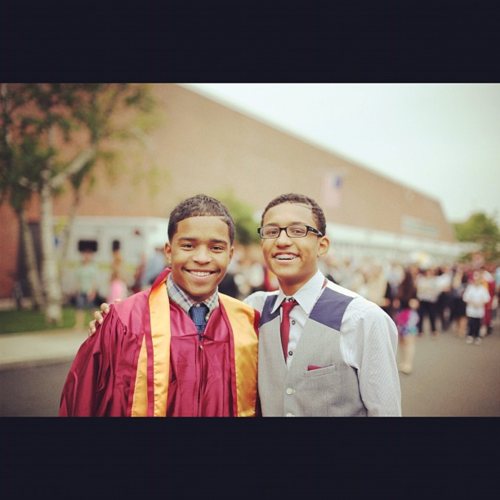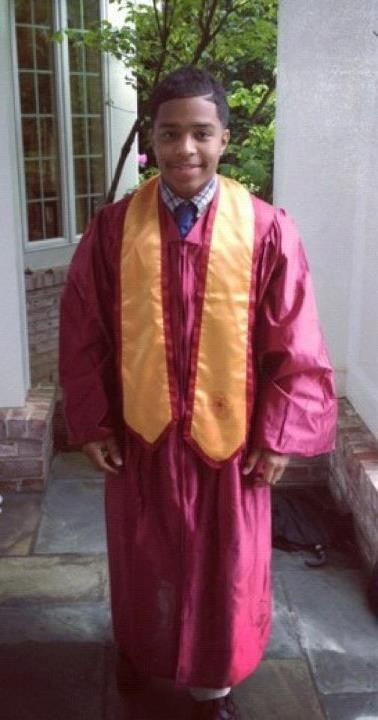 Misa's daughter Madison and Diddy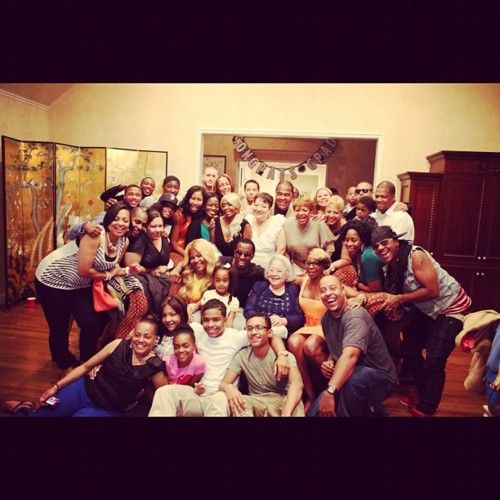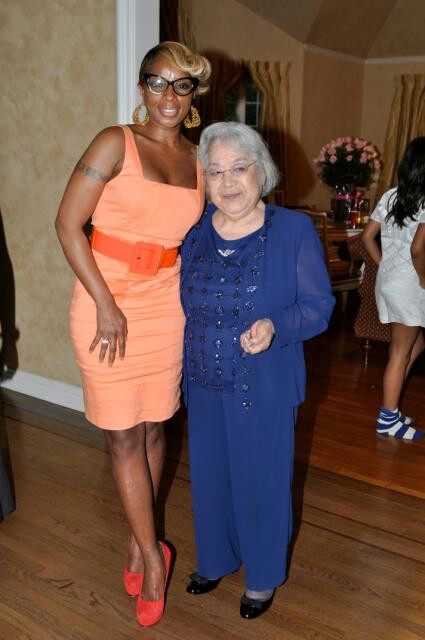 Justin's godmother Mary J. Blige & grandmother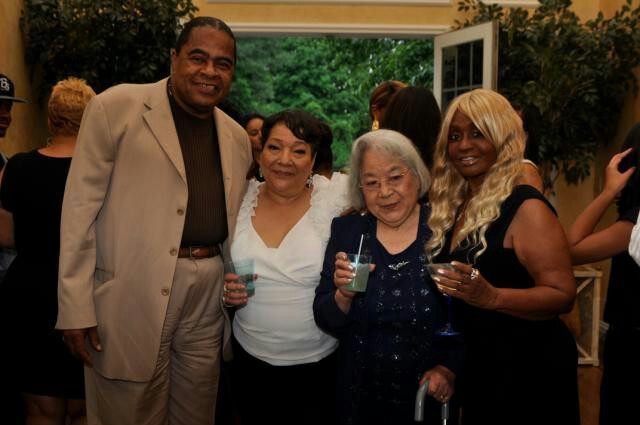 Justin's grandparents on both sides. Oh hey Mama Janice.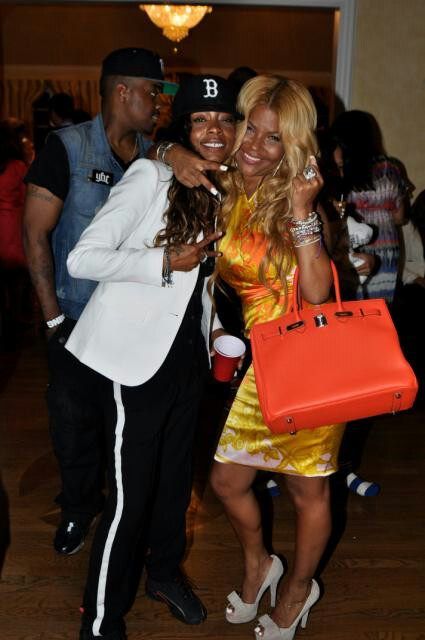 Is that Da Band's Babs??
Congrats Justin!
Pics via Twitter
​ ​
​ ​ ​