Lil' Kim HINTS At Tour With Missy And Eve & "Prison" Tell-All + DMX ANNOUNCES "UNDISPUTED: WEIGH IN" Tour
May 31 | by _YBF
Lil' Kim stopped by Chicago's Power 92 radio station recently where she dished on her upcoming book and hinted at a possible tour with Missy and Eve. Get the deets inside and find out about DMX's upcoming tour.
During a recent Chicago's Power 92 interview where she made her "Return of the Queen" tour stop, Lil' Kim dished on a larger scale tour and her upcoming book.
Kimmie said she is finishing up her tell-all about her stay in prison, which will focus on her life and the women she met inside. She also talked about her upcoming music saying, "The next single is called "Look Like Money" and it's produced by Rockwilder. By the time we hit L.A. [June 8], it should be just dropping."
She then hinted at a tour featuring other female emcees saying, "We got something really special planned and it's with me, Missy, and Eve."
That would be hot. She also dissed the Notorious movie--again--calling it inaccurate. She stated:
"Let's just be real about it. [Biggie's] wife, his mom, and all them people who was running that movie, aside from Puff, were not around this man the way we were around this man. We were around this man every five minutes, every day. I think our story would be a little more real."
Watch the interview here:
Listen to Rockwilder play a snippet of "Look Like Money" here:
And in other tour news.........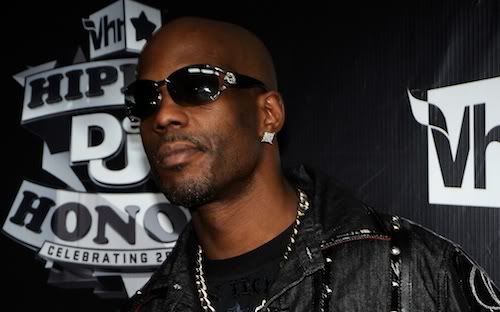 DMX just announced that his "UNDISPUTED: WEIGH IN" tour will kick off on June 1st. The tour will serve to promote his 7th studio album Undisputed.
The first leg of the tour starts in Cincinnati, OH with additional portions to be announced soon. X said,
"It's been a long time since I've had the chance to go out and touch the fans. They've consistently supported through the ups and downs. I'm anxious to get back in front of them and return the favor, keeping the focus on incredible music and memorable live shows."
His manager, Jason Fowler, added,
"We are excited to get back on the road with the "Undisputed: Weigh In" promo tour this summer. With X getting the
chance to be in front of his fans day in and day out, this project has been a long time coming and the DOG is definitely back. We're looking at 30-40 cities across the US on the promo run with a full US tour planned in the fall to coincide with the Undisputed album release."
The first release from the disc, "I Don't Dance," was produced by JR Rotem and featuring Cleveland spit-fire rapper and longtime DMX admirer MGK. "I Don't Dance. A music video directed by John Colombo will soon follow.
"UNDISPUTED: WEIGH IN" TOUR DATES (FIRST LEG):
June 1 Cincinnati, OH Inner Circle
June 2 Minneapolis, MN Epic Event Center
June 8 Albany, NY Northern Lights
June 9 Detroit, MI Date With Nas
June 10 Philadelphia, PA Theatre Of
Living Arts
June 14 Norfolk, VA The Norva
June 15 Raleigh, NC Starbar
June 16 Jamaica, NY Amazura
June 21 Hyannis, MA Pufferbellies
June 22 Rochester, NY Water
Street Music Hall
June 24 Allentown, PA Croc Rock
June 30 Honolulu, HI Blaisdell Hall
July 6 Ft. Lauderdale, FL Revolution Live
July 8 Orlando, FL Firestone
July 10 Pensacola, FL Vinyl Music Hall

Who's going? Love to see X getting back into his element.
Listen to "I Don't Dance" featuring Bad Boy's Machine Gun Kelly below: