*UPDATE* Lil Wayne CANCELS Nicki Minaj's Summer Jam HEADLINING Performance, Tells ALL Young Money DON'T GO After Hot 97 Host's Diss!
​
Jun 03 | by Natasha
​ ​ ​ ​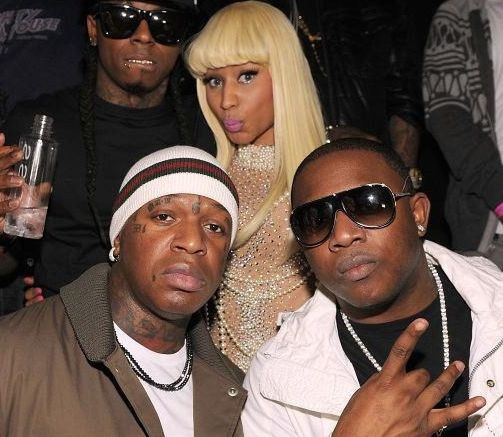 Hot 97 just royally f'd up. Just one hour away from hitting up tonight's Hot 97 Summer Jam stage, Lil Wayne CANCELLED Nicki Minaj's headlining performance! Why? Because the station's host Peter Rosenberg said a disrespectful diss about her "Starships" track just minutes ago. DRAMA...
Peter Rosenberg (pictured below), Hot 97's often controversial host and MTV's "Hip Hop Squares" host (who calls himself the Jewish Johnny Carson) just messed with the wrong ones.
Tonight live from the 2012 Summer Jam stage, Peter said about headliner Nicki that she better not perform that "wack ass Starships" track. And said "We about that real hip-hop, not 'Starships.'" It's one thing to have your personal opinion...but dissing your headlining artist who most of the big crowd is there to see anyway? That's a No No.
Needless to say, Lil Wayne didn't take kindly to that ish. He, along with al of the Young Money crew--Tyga (who performed earlier), DJ Khaled, Baby, etc.--literally just landed their private G5 jet at Teterboro in Jersey when he heard the diss. And we're told from a member of Nicki's camp that Wayne instructed ALL of the Young Money artists to NOT go on stage.
Wayne confirmed minutes ago tweeting: "Young Money ain't doing summer jam."
Nicki, who was excited about making history as Summer Jam's headliner tonight, quickly changed her mood tweeting:
Wow. U niggaz just fucked up history. But the President has spoken. #YMCMB

I go above and beyond for my fans. But won't ever go against wayne's word. What he says, goes.
YM artist Jae Millz tweeted his pissiness saying: "Radio personality with NO personality... f--- n---a!!! & u ain't even black..."
And Nicki to responded, "Not blak but on blak radio dissin blak women."
Nicki's extra pissed because she had a crazy lineup coming out during her set. Her camp confirmed to The YBF that Drake, Tyga, Beenie Man, 2 Chainz, and tons more were all slated to hit the stage with her.
We also confirmed that the Head Barb was surprising the audience by bringing out Foxy Brown during her set! Oh wells.
We're told the only way Weezy will change his mind is if Rosenberg apologizes. And Nicki's camp tells us (as of 8p EST) they are still at the hotel--which is 1 hour away from Festival Village where Summer Jam is going down. Nicki was scheduled to go on at 9p. Until then....
Womp womp Hot 97...
*UPDATE* Nas & Lauryn Hill were set to be part of Nicki Minaj's surprise guest lineup. And since Nicki pulled out at the command of Lil Wayne, Nas & Lauryn performed "If I Ruled The World" anyway: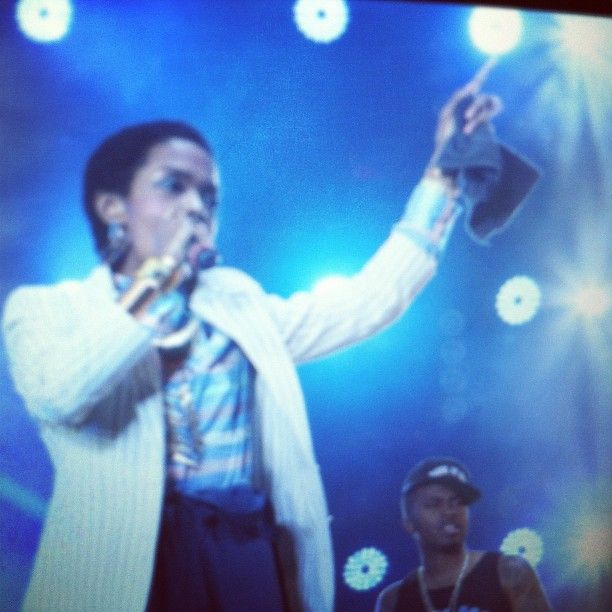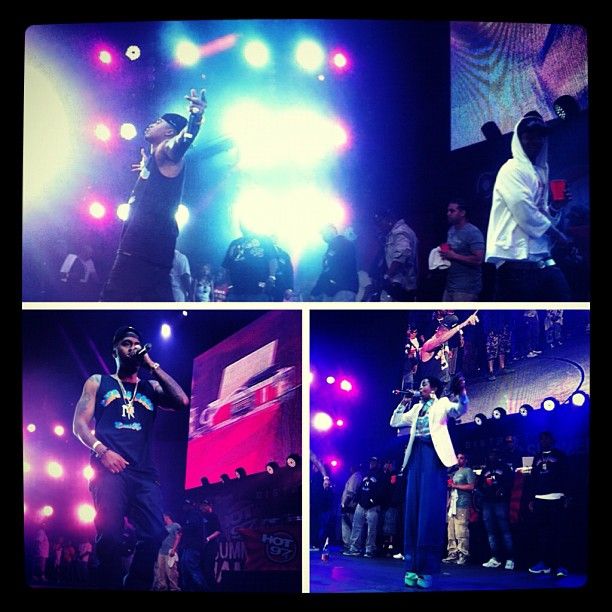 Nice!
​ ​
​ ​ ​