MEET THE LADIES: "Love & Hip Hop: Atlanta" Cast Gets FEISTY At Premiere Party, Addresses Transgender Rumors & Catfights!
​
Jun 14 | by Natasha
​ ​ ​ ​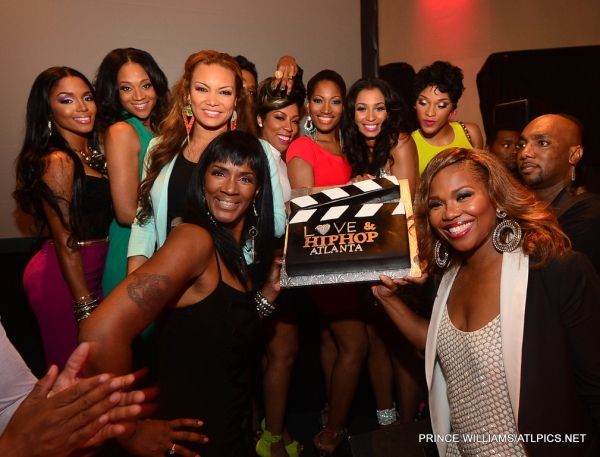 The "Love & Hip Hop: Atlanta" cast made their mark on the reality tv world last night at their premiere party in the ATL. We've got the pics, the crazy answers from the cast about whether anyone is transgendered (due to looks), and we have what you can expect from this season of the southern spinoff.....
The cast of "LAHH Atlanta" do not disappoint when it comes to the drama, foolywang and altogether messy behavior. If that's the type of ish you like. The YBF was on hand at Frank Ski's Restaurant & Lounge for the premiere party. Instead of assuming this would be foolery just off the thought of this show, we gave it a chance and chatted with the ladies to get first hand incite into who they are (or who they want to be).
When asked why they wanted to participate in LAHH, most of them (pictured directly above with producer and cast mate Stevie J. and Exec. Producer Mona Scott Young), answered that they wanted to be "role models" and "inspire women." This is odd considering their behavior in just the first episode we got to see. There's nothing positive about it.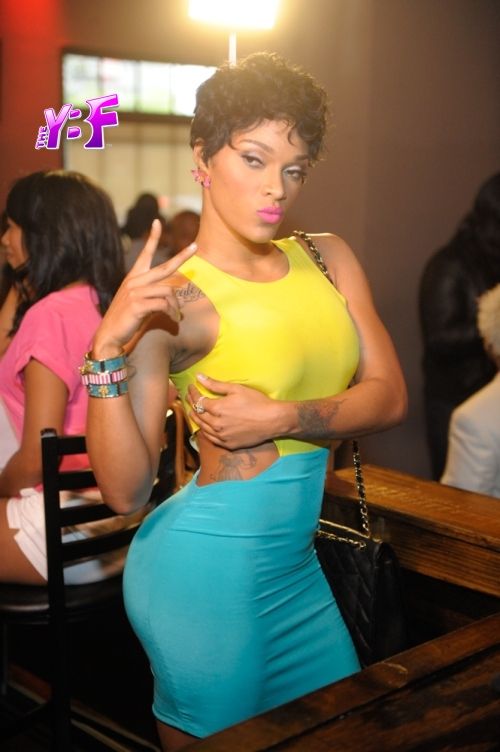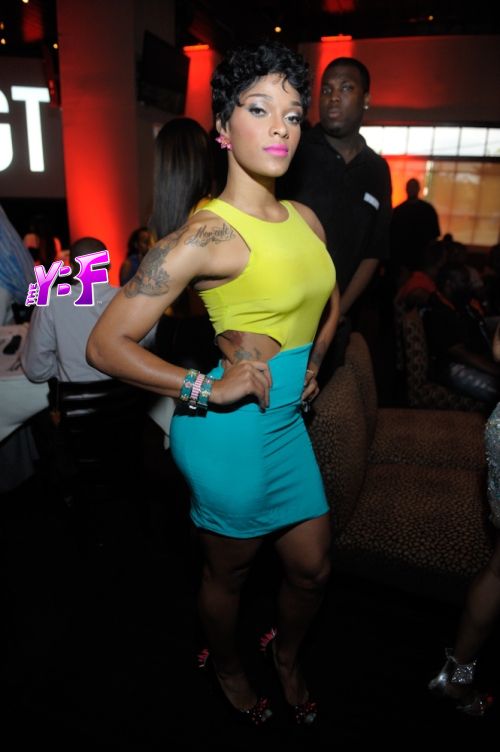 Joseline, pictured above, is the obvious outcast on the show is a stripper turned rapper. Expect to see a lot of her ASSets in the first episode. She points out that she "wants to show young girls to know that they can be a rapper or a doctor or a lawyer." Oh. *crickets*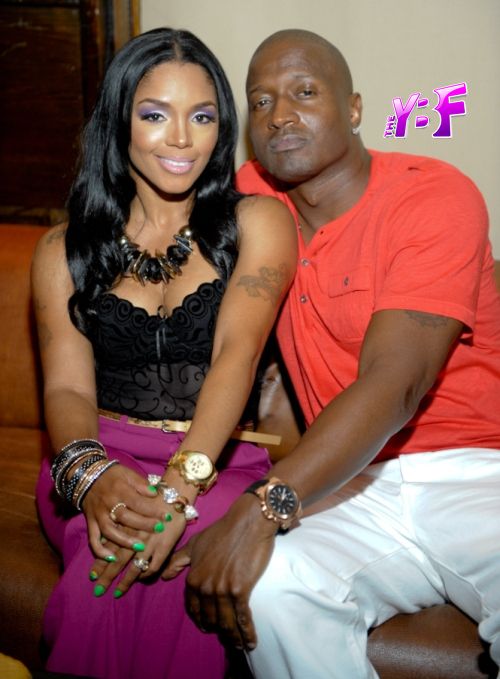 Rapper Rasheeda (far left above) heads up the cast southern fried cast along with her manager/husband Kirk Frost.
She told us the show is a great platform for her to accomplish her music career goals. Is it? We kinda loved her look though nonetheless. With a few less accessories.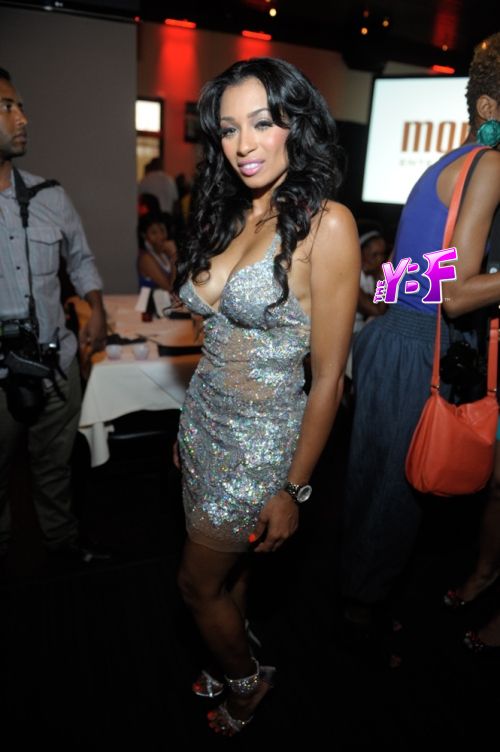 Karlie Redd says she is using the show to push her hair weave line and her new cosmetics line. And, of course, her music.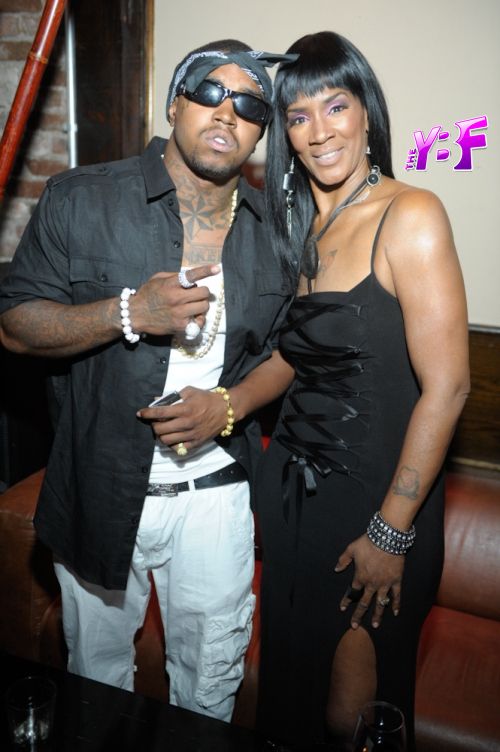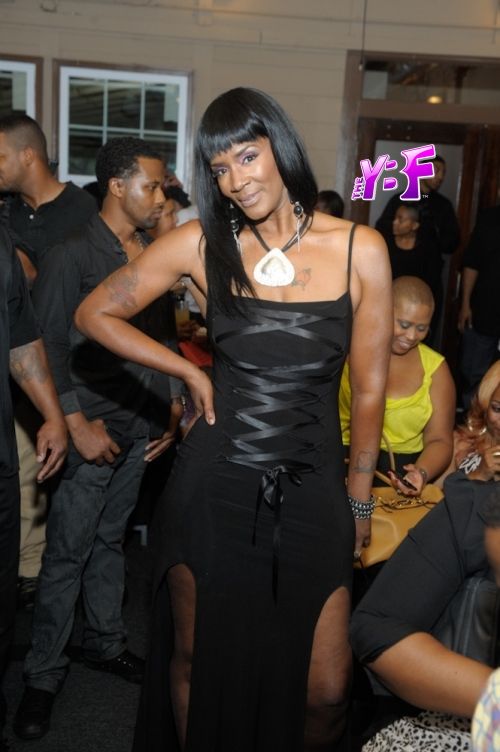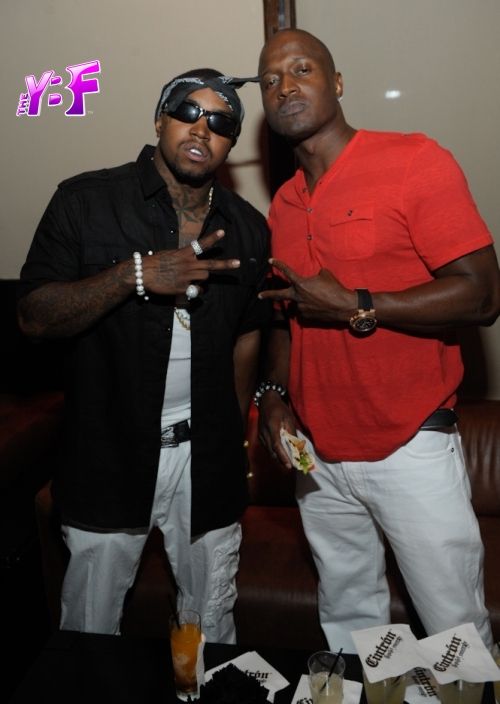 Cast member Lil Scrappy and his mother MaMa Dee--who was doing the most--made their way to the event.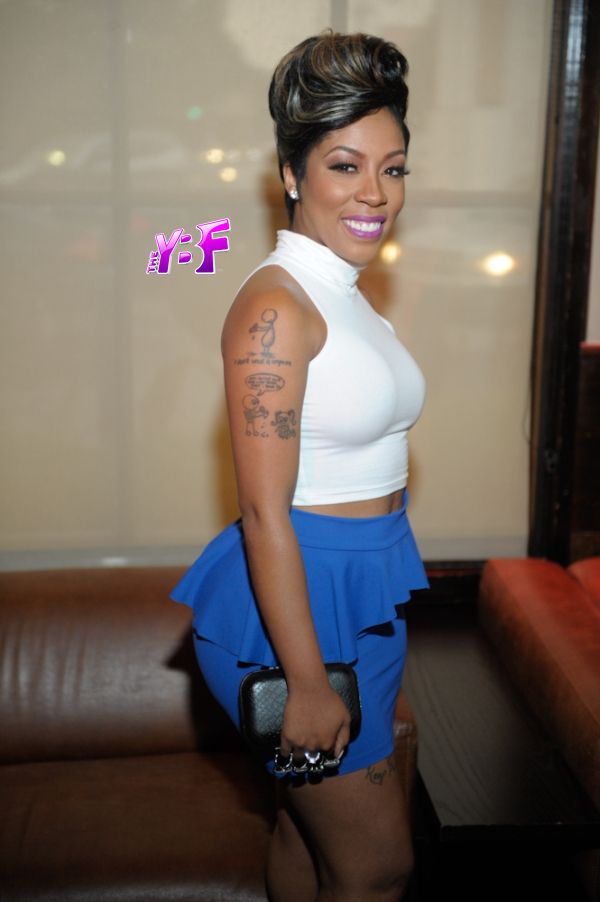 Singer K. Michelle rocked a cute and tight peplum mini skirt for the occasion. She revealed to us that she's ready to switch fromt he music biz to the beauty biz saying, "I'm still deciding if I want another record deal. I've just been through so much. I want to be the best mother I can be. I'm also opening up a salon in Memphis. I'm excited about that!"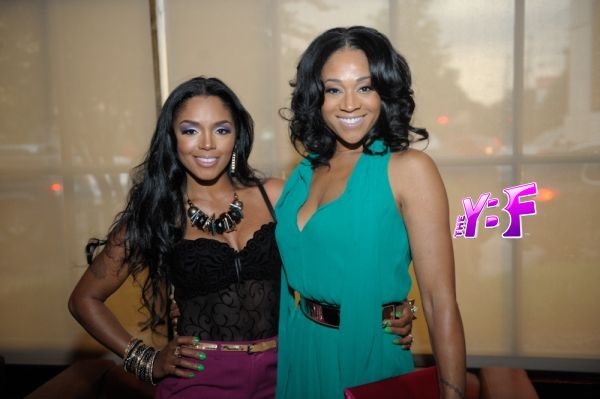 Rasheeda's girl Mimi rocked a teal BCBG dress for the occasion.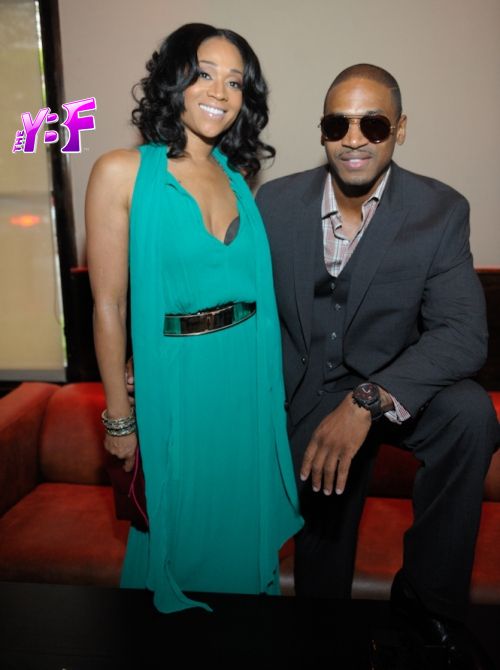 She is producer/artist Stevie J's girlfriend--who, like Chrissy Lampkin, has problems with her man getting too close to certain chicks while working with them. She also says her potty mouth you get to her on the first episode is really not that bad.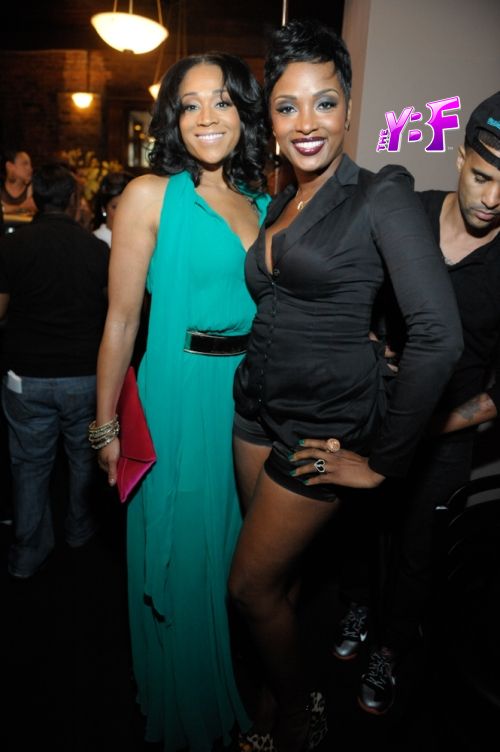 She kicked it with castmate Arian.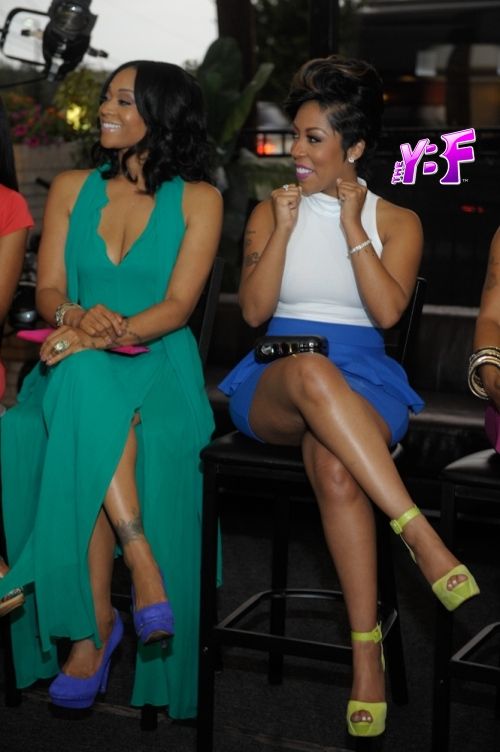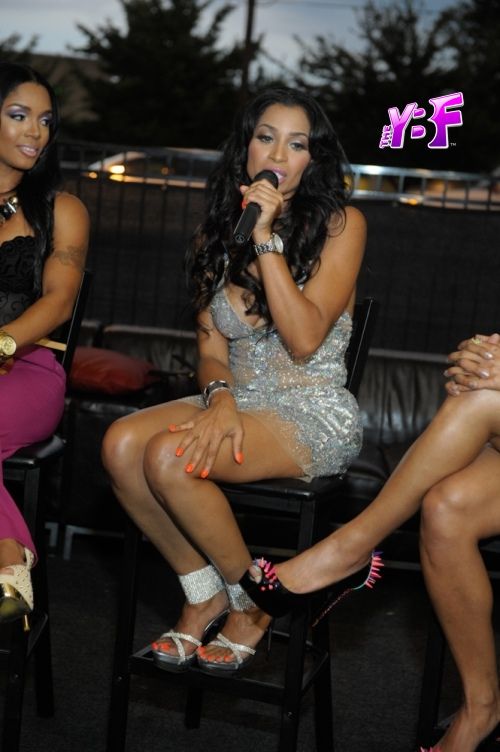 The cast chatted up the crowd and answered questions.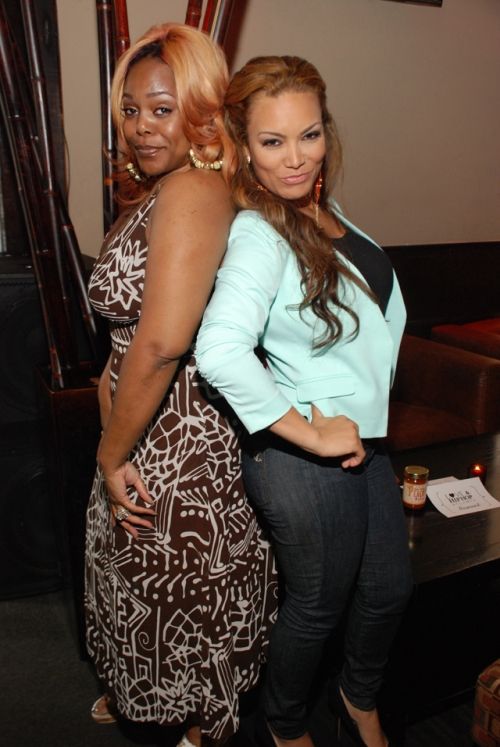 One of the final questions came from the loud-and-we-love-it Cadillac Kim (pictured above with Egypt who hosted the evening). If you're not familiar with her Youtubery, get familiar.
She asked, while staring at Joseline, "Are any of you transgender?"
Joseline responded, "Well you're the only one that looks transgender is you with that busted wig. You look like a man." Joseline jumped up and shook her ASSets to prove they were real.
Then Mona defended Joseline saying, "I have seen Joseline naked. She is definitely a woman".
Kim's response? "You don't know that unless you ate it. Did you eat her?" Mona calmly replied, "No, I wasn't hungry."
#dead
Other ATL folks came out to support:
Sarah Chapman (Diddy's other baby moms) rocked a cute look.
Jazze Pha was there.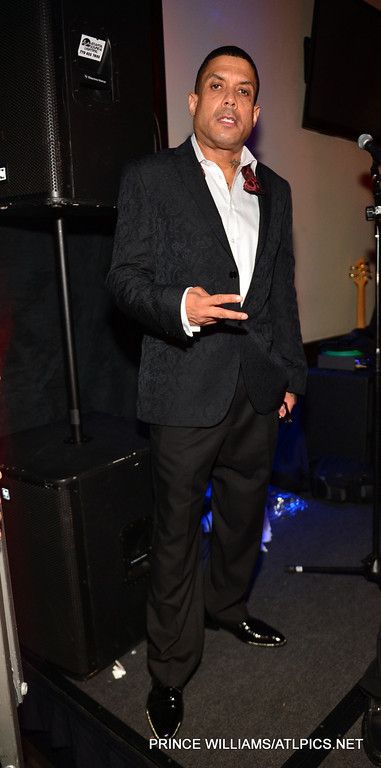 Barely recognized Benzino.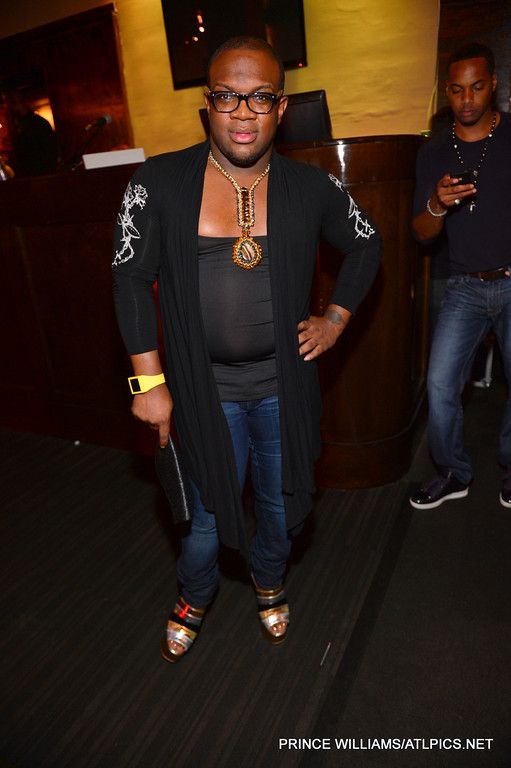 Oh Derek J...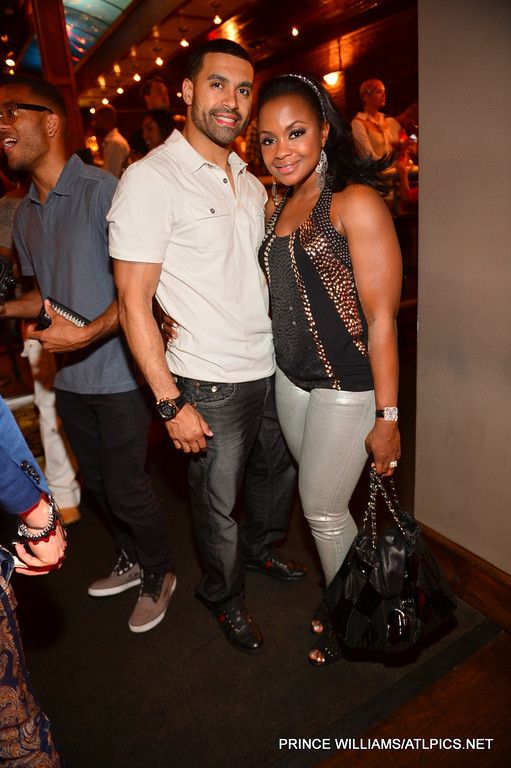 "ATL Housewives" Phaedra Parks and hubby Apollo hit up the event.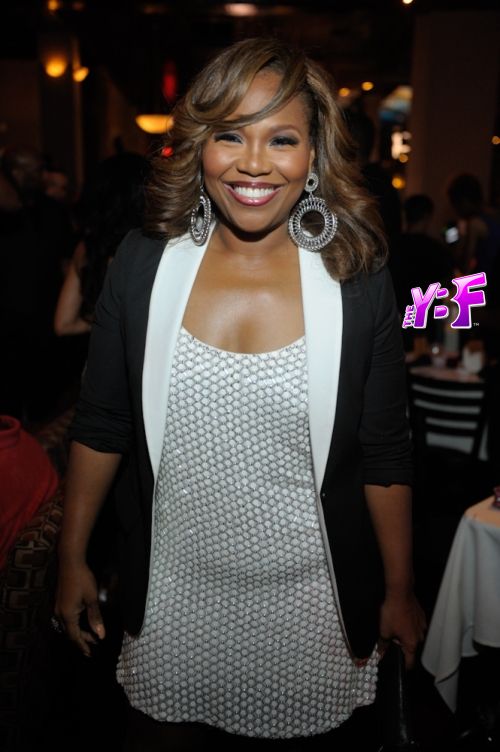 When we asked if the cast was fearful of backlash after other shows have received it for their catfights and bad behavior, Mona chimed in:
Let me answer this. I can only speak for this show. We can only capture the high's and lows. There isn't enough time to show everything. We try our best to show all sides of each individual. It's unfair to judge people. These girls are being honest and putting themselves out there for us to see. They go through what they go through. It's real life. Their struggle is the same as everyone else's. There are few shows out there that feature "us". We should support each other.
And if you're wondering how these ladies measure up to the original show's cast, we asked them who they were most like.
Erica: "I'm most like Chrissy and Emily. I relate to them because of their relationships with their man."
Mimi: "I feel the exact same. I am definitely in the same boat."
K. Michelle: "I feel like I'm most like Yandi. She was really about her business. I am also a lot like Olivia because I'm trying to get a record deal."
Rasheeda: "I'm most like Yandi and Chrissy. I like their 'go hard' mentality."
Karlie: "I watched every episode of LAHH. I loved it! I can relate to Olivia wanting that hit single. That's definitely me right now. I'm also like Yandi. I'm a boss chick."
Joseline: "I'm not like anyone. I don't compare myself to anybody. I'm my own woman."
Alrighty then. LAHH ATL premieres June 18 on VH1. Check out our interview with cast member Erica HERE.
Photo Credits: Paras Griffin/Courtney Loves/James Pray/ATLPics.net; YBF Correspondents: Kisha Marshall & Dia Easley
​ ​
​ ​ ​