Rihanna Loses Her Grandmother, Performs At Sweden's Peace & Love Fest
Jul 01 | by Natasha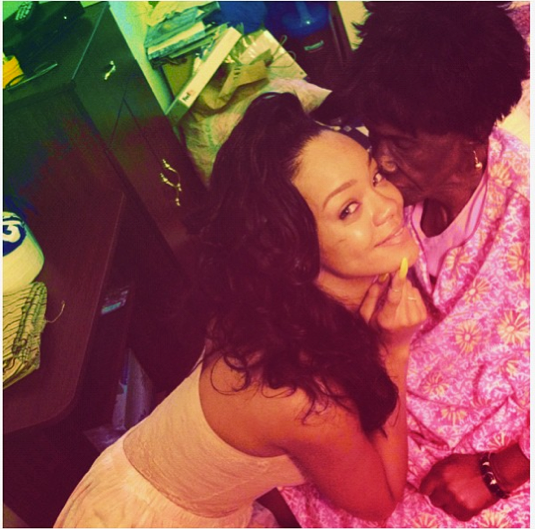 Rihanna has been very open about her Grandmother Clara/Dolly's health to her fans. And yesterday, Rihanna announced her "GranGranDolly" passed away from cancer. Understandably it hit Rihanna hard, and she barely made it through her Swedish performance Saturday night as she was reportedly completely intoxicated. And unaware fans popped off on Twitter(and walked out) .
Details inside...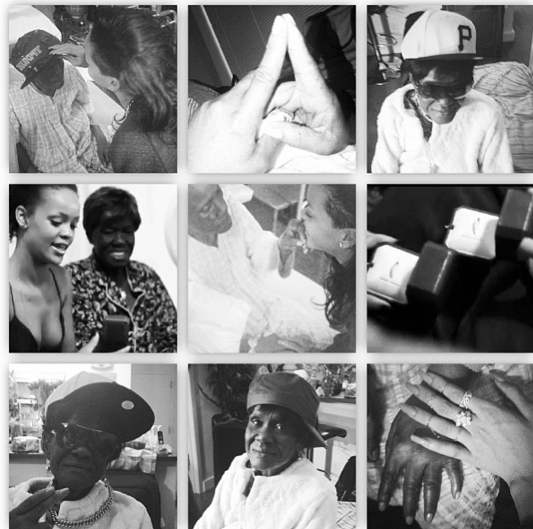 Ri spent much of last night and this morning posting pics of her Grandmother and memories. She told her fans after she landed in Sweden yesterday (though it's not clear exactly when her grandmother died):
Goodbye #grangranDOLLY get your beauty rest until I see you
The mother of her ex-boyfriend, Chris Brown, sent her condolences with Ri saying Thank You:

And Chris himself tweeted his condolences saying, "Praying for family and the lost loved one. She was like my grandmother. Love you GRAN GRAN! RIP."
And Saturday night, during her headlining performance at Sweden's Peace & Love festival (pictured below), Rihanna reportedly couldn't keep it together. Her Swedish fans possibly were unaware of her grandmother's passing, and they didn't appreciate her being 45 minutes late (she was supposed to go on at midnight and everyone had to wait). And definitely didn't appreciate her being clearly high and intoxicated. Many walked out and flooded Twitter with comments that she shouldn't perform intoxicated, they couldn't understand a thing, and the show was a shamble: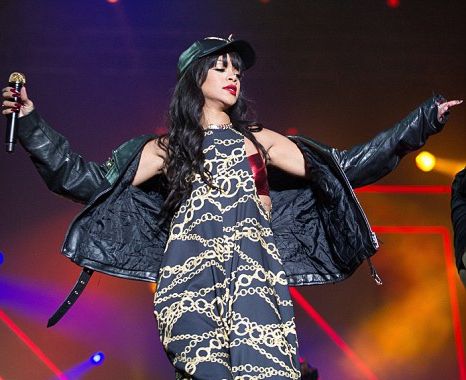 It's a sad and hard time for her. So our thoughts and prayers are with her family.
Pics: Fame/Twitter