Robin Thicke: I WRECKED MY PORSCHE! And The Cops Gave Me A Ride....
Jul 11 | by Natasha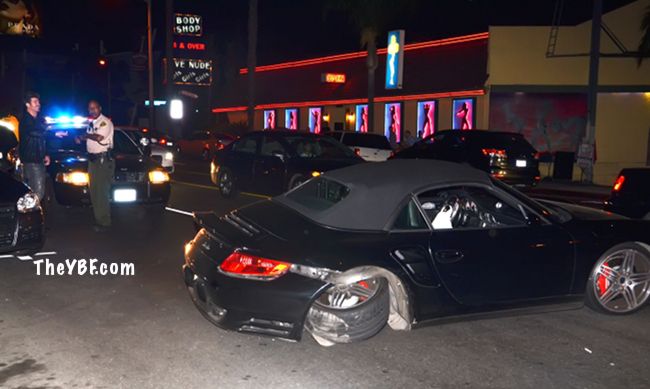 Oh snap! Singer Robin Thicke had to hitch a ride with LAPD last night...all because he wrecked his Porsche. Peep the pics and deets inside...
The "Love After War" singer wasn't riding in a cop car for weed charges...again. This time, it's because his black convertible Porsche got into a bad collision with another motorist on Sunset Blvd. Tuesday night.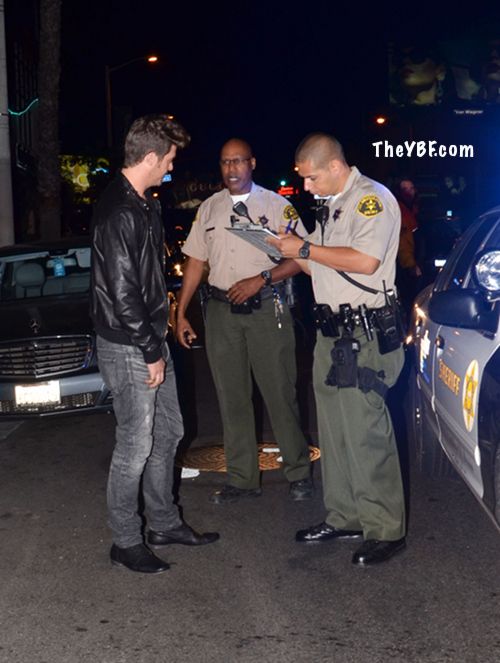 According to reporters on the scene, the smash buckled a rear wheel of Robin's Porsche 911 Cabriolet, leaving it stranded in the middle of the highway. Cops took down Robin's story--and he seemed to be in good spirits and smoking his ciggie despite the drama--as a tow truck driver prepared to take his whip.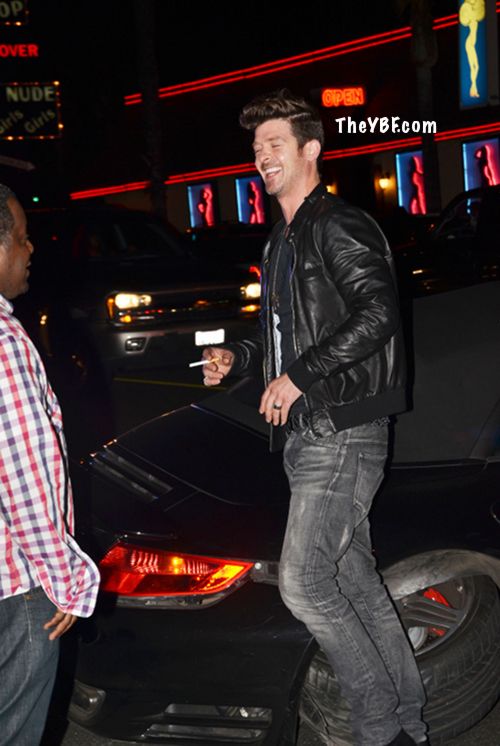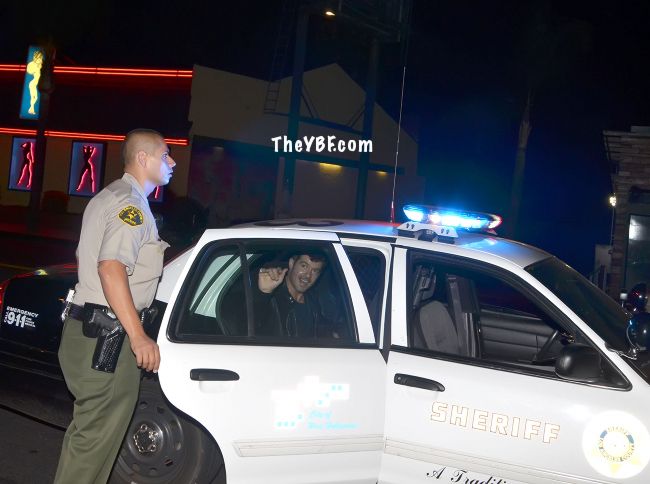 So the helpful officers gave dude a lift home. Well it must be easy to smile when you make millions a year, despite your tax issues, and can easily replace your $100K+ ride.
Pics: WENN