Blackground Records CONFIRMS New Aaliyah Album, Timbaland & Missy WILL PARTICIPATE But Aaliyah's FAMILY Won't!
​
Aug 09 | by _YBF
​ ​ ​ ​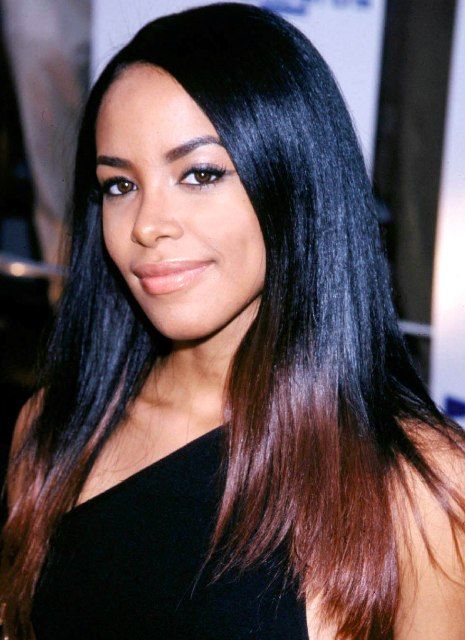 Blackground Records has confirmed that there will indeed by a new Aaliyah album coming and Missy Elliott and Timbaland will be involved. Get the deets inside and find out what Aaliyah's brother has to say about the new project................
Now that the Aaliyah's "Enough Said" featuring Drake has racked up tons of listens online, Blackground Records confirmed to Billboard.biz that there will be a forthcoming Aaliyah album, but Drake won't be executive producing the entire project. The label confirmed that Drake and hotshot producer Noah '40' Shebib will have a hand in several tracks but there will also be participation from Timbaland and Missy Elliott.
But when it comes to Aaliyah's family....the situation gets a little murky. Aaliyah's brother Rashad Haughton, announced on Aaliyah's Facebook page that his family isn't in support of the project. He said,"there is no official album being released and supported by the Haughton family."
But this also depends on how you define "family" since Blackground Records is run by Aaliyah's uncle, Barry Hankerson, and her cousin Jomo. And they are clearly in support of the project. We guess Aaliyah's "immediate" family isn't invovled.
The label also reported that they are using 16 unreleased songs and "fragments" from Aaliyah's archive to produce an LP by year's end. Jomo said,
"We really felt like it was time. There's a real new generation that doesn't know her necessarily, and we wanted to continue her musical legacy with this new generation. That's one of the reasons why we wanted to do very contemporary music. We didn't want to make it a nostalgic project; we already did that with the 'I Care 4 U' album. The idea was to release new music for her diehard fans, and also reintroduce her music to a new generation that doesn't really understand how much influence she has in the music that they're listening to today."
Based on the new Drake song, will you support the project?
​ ​
​ ​ ​