Chad Johnson ARRESTED For Domestic Violence Against New Wife Evelyn, Still In Lock Up [MUGSHOT INCLUDED]
​
Aug 11 | by Natasha
​ ​ ​ ​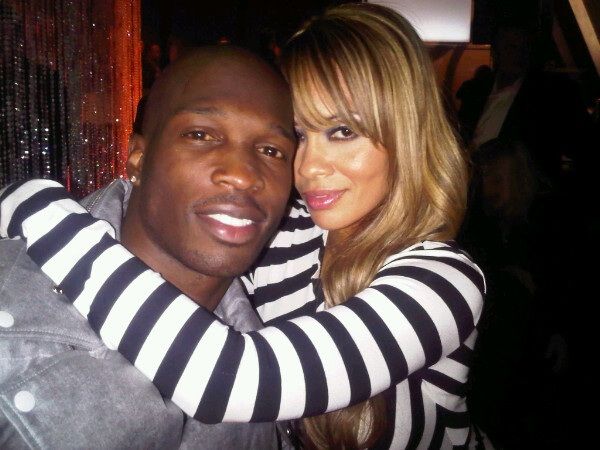 Chad Johnson & Evelyn Lozada got into a fight with each other Saturday night at their home in Davie, FL. It ended with NFLer Chad being arrested and reality star Evelyn in the hospital.
Deets inside...
MAJOR trouble in paradise! Reports state that the newest Miami Dolphin, Chad Johnson, was arrested for headbutting his wife, Evelyn Lozada, during an argument, leaving lacerations on her face.
His mugshot is below:
The SunSentinel reports the details on what set the argument off--and, according to Davie Police Department Capt. Dale Engle, it involves Ev finding a receipt for condoms in Chad's car:
Johnson and his wife went to a restaurant for dinner. They returned home and she found a receipt for a box of condoms, Engle said.

An argument ensued, Engle said.
"It gets pretty heated," Engle said. "By the time they get home here in Davie it's pretty heated. She alleges he leaned over and head butted her. He says she leaned towards him and that they butted heads. Needless to say she has a good laceration on her forehead."

When cops came on the scene Lozada, a star in VH1's Basketball Wives reality series, had lacerations on her forehead, and Johnson was arrested.

.......

Johnson remained in jail as of late Saturday night, and was likely to be transferred to Broward County Sheriff before midnight. The spokesman said Johnson would not be released until he appears in front of a judge, which could be as late as Monday morning.
By the way, this is not Chad's first run in on the domestic side. He was arrested for a domestic dispute back during his college days, according to the SunSentinel. He and Evelyn have only been married a month. No word on if any of this was captured by their VH1 "Ev & Ocho" reality show cameras.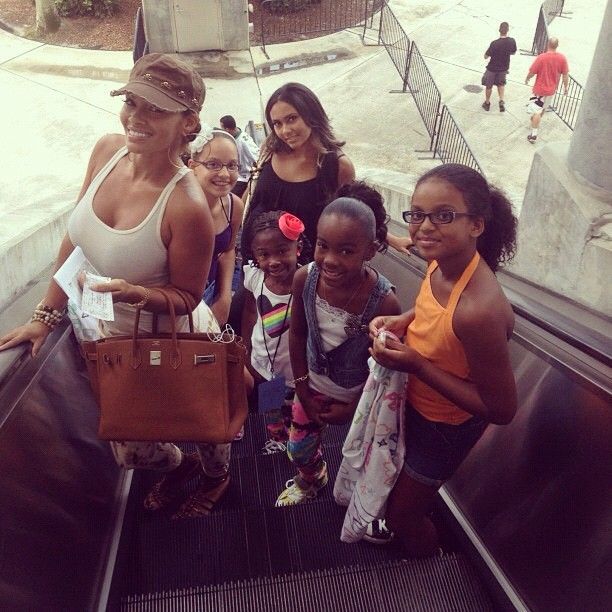 Evelyn brought her daughter, Shaniece, and new stepdaughters to Chad's pre-season game Thursday night against Tampa Bay. She tweeted the above pic saying:
Arriving at the game with the fam @shanieceh @princess_mia_217 and @jicyraa_carter (she took pic) hehe
The Dolphins organization said they are "aware" of the situation.
​ ​
​ ​ ​