NeNe Leakes REVEALS 2-Month-Old Granddaughter Bri'asia To IN TOUCH
​
Aug 22 | by _YBF
​ ​ ​ ​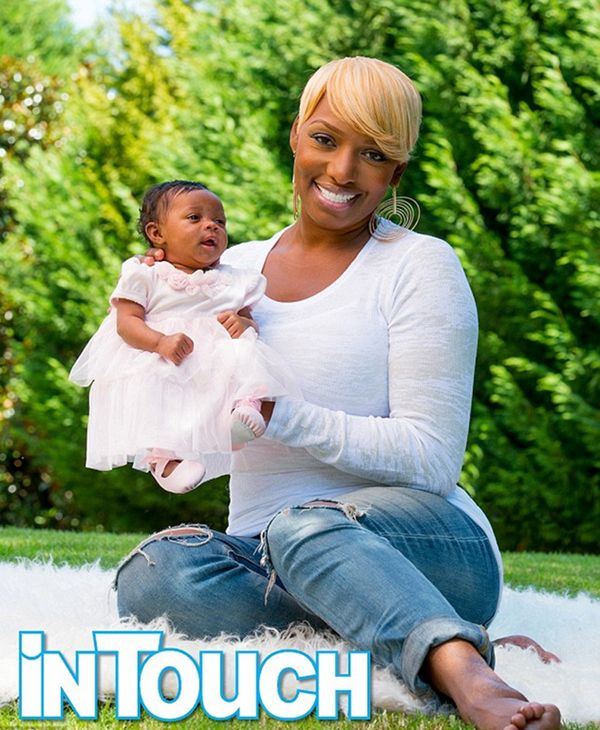 In the latest issue of In Touch, actress NeNe Leakes talks about her latest role....grandmother! And even shows off the newest bundle of joy. Get the deets inside....
NeNe Leakes opened up to In Touch Magazine recently about her adorable granddaughter Bri'asia and her new role as a grandmother. She also revealed that her son Bryson and his girlfriend Ashley had initially kept the pregnancy a secret.
But it wasn't really a secret since the blogosphere has been talking about this since last year. But we digress. NeNe said she only found out because she ran into Ashley and she was 6 months pregnant. So....once the baby arrived...so have the photoshoots:

"I only found out about everything because I ran into Ashley when she was more than six months along. I said, 'You look pregnant.' And she said, 'Hasn't Bryson told you?' But he hadn't because he knew that I wouldn't approve of him having a child so young."

"I didn't feel like he was ready for such a big responsibility. I was his age when I had him, so I know how tough it is. I didn't want him to make the same mistakes that I did. I needed to let it sink in."

Now that the baby is here, an excited NeNe says, "I always wanted to have a girl...and now I have one! She's just adorable."
44-year-old NeNe also revealed that she is using her "rich-ness" to support the young family.
"I paid for everything in the nursery: the clothing, the diapers. I don't want her (Ashley) to feel strapped."
She's also bought the baby "little dresses, sparkly headbands, and Gucci shoes … We just love her." Well isn't that special.

Embracing her new role, she adds, "Forty is the new 30. I'm a sassy, fashion-forward grandma!" She also tweeted about Bri'asia saying, "Yes this is the first & only! I'am proud 2 b a Glam Ma"
Congrats NeNe!
​ ​
​ ​ ​