Trey Songz's Celebrates Chapter 5 Album Release With His Mom, Fabolous & Emily B., Irv Gotti & Plenty More
​
Aug 22 | by Natasha
​ ​ ​ ​
It was a fun time last night at Bagatelle Restaurant in New York City. Trey Songz hosted an intimate dinner for all his celebrity friends to help him celebrate his Chapter 5 album release.
We've got the pics inside of rapper Fabolous and his girl Emily B., Adrienne Bailon, Irv Gotti, Kevin Liles and more...
The vodka was flowing as celebs noshed on a yummy prefix menu at the GREY GOOSE Cherry Noir-hosted event. Trey kicked it with his rapper homie Fab while everybody sipped on GREY GOOSE Cherry Noir cocktails--named for his album tracks, including the Simply Amazing, Dive In and 2 Reasons.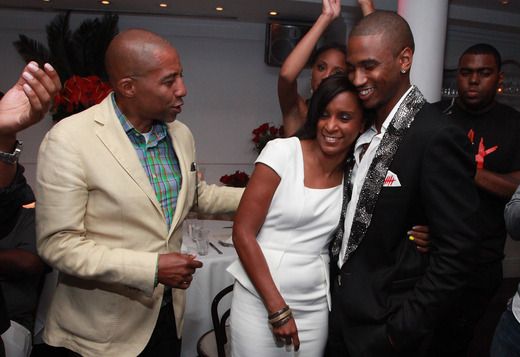 How sweet! Trey's mom April Tucker was front and center as he gave her a toast for helping to make him successful. She looks fab by the way.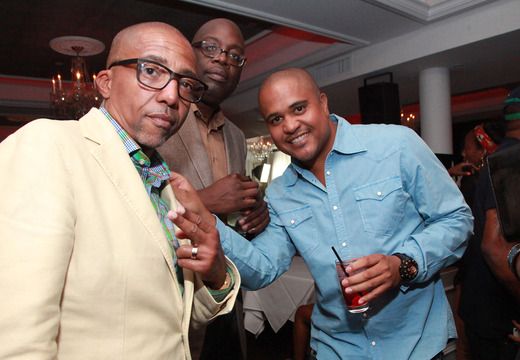 The fellas Kevin Liles (Trey's manager), Michael Kyser (Atlantic Records exec, Trey's label) & Irv Gotti (rumored to be back in the saddle with Atlantic Records) all kicked it and grabbed some drinks.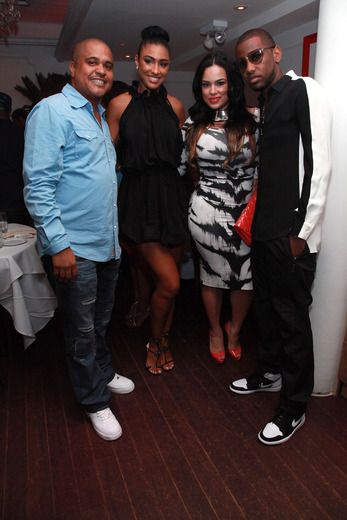 Irv had his wife, Deb Lorenzo, on his side looking fab. The twosome snapped a pic with Em, in a black & white extra fitted Alexander McQueen tiger dress with her red Chanel clutch and matching Louboutin peep toe pumps, & Fab.
EDITOR'S NOTE: In their images snapped by them, GETTY Images mislabeled the above woman with Irv Gotti as his estranged wife, Deb Lorenzo. It is, in fact, not Deb. The woman pictured is his new girlfriend. Our apologies for the mixup.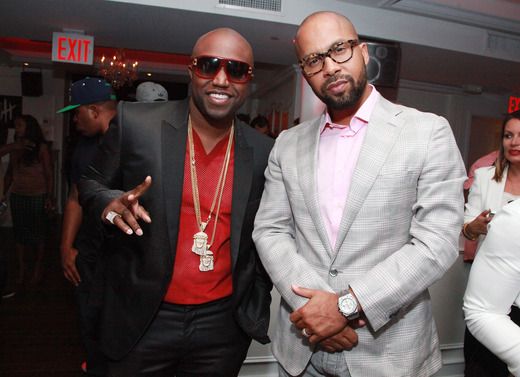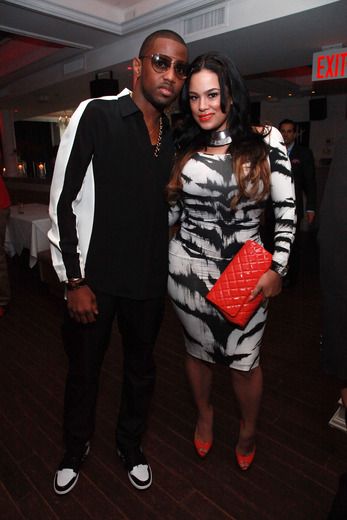 Em's girls were there at a different table, but she sat with her man right next to Trey. I know she's glad he's being "seen" with her now..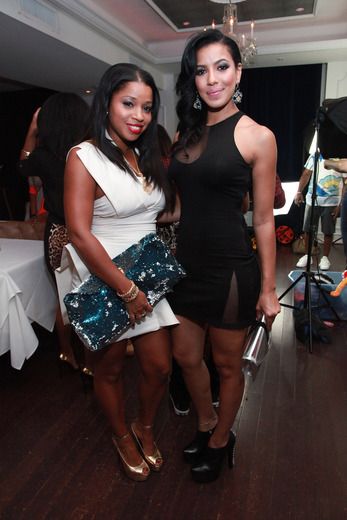 Mashonda looked amazing as usual an snapped pics with her girl Julissa.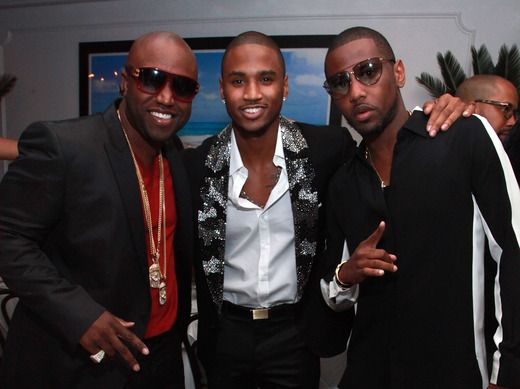 Trey snapped pics with producer Rico Love & Fab.
Kevin's right-hand Roe Williams, as well as Kenny Burns, were in the mix in a cute black & green maxi dress.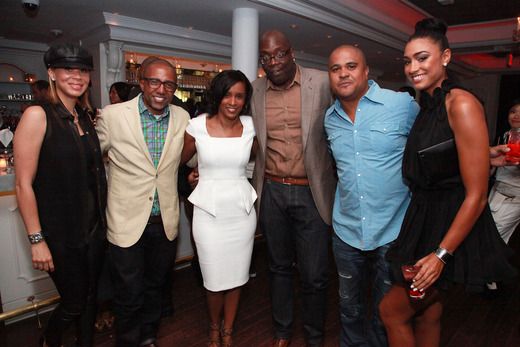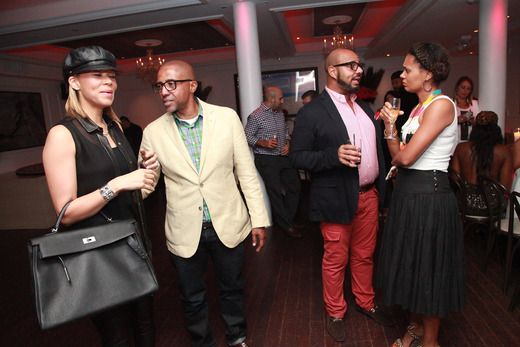 And Kevin's wife Erika Liles, who recently had a baby, dipped in the pics too.
You already know DJ Clue was there.
And Hot 97's Angie Martinez posted a pic of herself and her besties Adrienne Bailon, Ravaughn, Julissa & Mashonda.
Fab times.
Pics: Getty
​ ​
​ ​ ​