Benzino DISHES ON FLING With Karlie Redd, Her Age And If Stevie J Is REALLY A PIMP!
​
Aug 23 | by _YBF
​ ​ ​ ​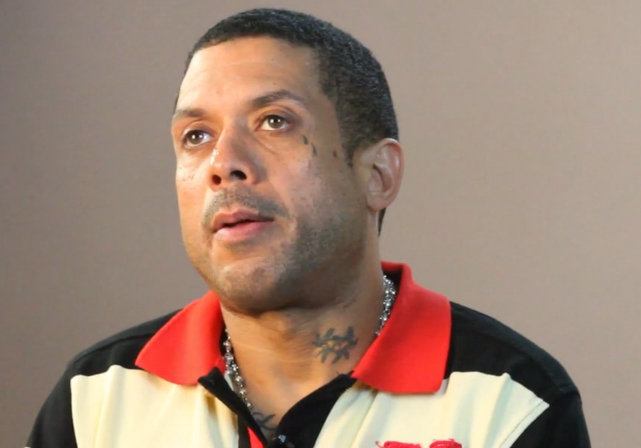 Benzino, who we find hard to believe in any situation after seeing his LAHH foolery, hit up Z107.9 recently where he dished on Stevie J and her relationship with Karlie Redd. Deets inside.....
Benzino from Love & Hip Hop chatted it up with radio host Colby Colb in Cleveland about the finale and reunion show. And he revealed there will definitely be fireworks. He also revealed that he was really feeling Karlie Redd (sigh) and what they had for one week was serious....at the time. He realized things weren't working out and that she wasn't the one a few months into the relationship.
When asked if he thought she tried to use him, he said you can only get "used" to the extent you allow it to happen.
So how old is Karlie? Benzino said, "Now that I don't know!" So you were proposing to a chick whose age you didn't know? OK. He added that he would like to come back for season 2. I'm sure...
On Stevie J loving 2 women:
We are capable of loving more than one person. Is it right? Of course not. What makes Stevie's situation different is he brought his love triangle to the world. Whatever he's going through on camera, he's going through twice as much off camera. What Stevie's going through, I think a lot of men and women go through...

Was Stevie J really a pimp:
I've never known him to be a pimp, maybe in his mind....Stevie is a God-fearing man, he has kids...he takes care of his kids...he just got caught up in that situation. Stevie's just not this bad guy who has 2 women. I know what you see...the faces and him, that's Stevie...
Listen to the full interview here. And watch Benzino and Karlie Redd on "L&HH" finale and that foolish "proposal" below:
The emotionally charged 2-part reunion special airs Monday, August 27 and September 3 at 8PM on VH1. Get ready....
​ ​
​ ​ ​