Chris Brown's Chicks Draya & Karrueche Smooch For MINT SWIM + Evelyn's "Nightline" Interview Promo
​
Aug 31 | by Natasha
​ ​ ​ ​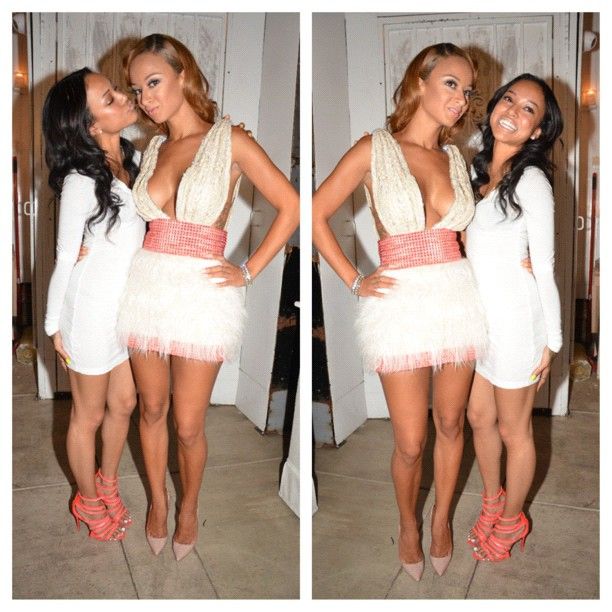 Well isn't that...cordial. Draya Michele, star of "Basketball Wives: L.A.", hosted a party for her swimsuit collection Mint Swim last night. And her apparent new bestie, Karrueche, was once again by her side partying it up. They do have a lot in common--like men. Pics of Chris Brown's girls and the other L.A. BBW's partying it up, plus a sneak peek of Evelyn Lozada's "Nightline" interview tonight...
Draya kicked it with Chris in the past, but now he's with Karrueche Tran, and Drayan & Kae seem to have become fast besties. That's convenient for Mr. brown. Especially since Draya admits to dabbling into lady parts herself every now and then...
Anywho, it was Draya's All White party in L.A. for her Mint Swim collection. She copped herself a new R8 and showed it off at the party, and also snapped pics of her girls for Instagram: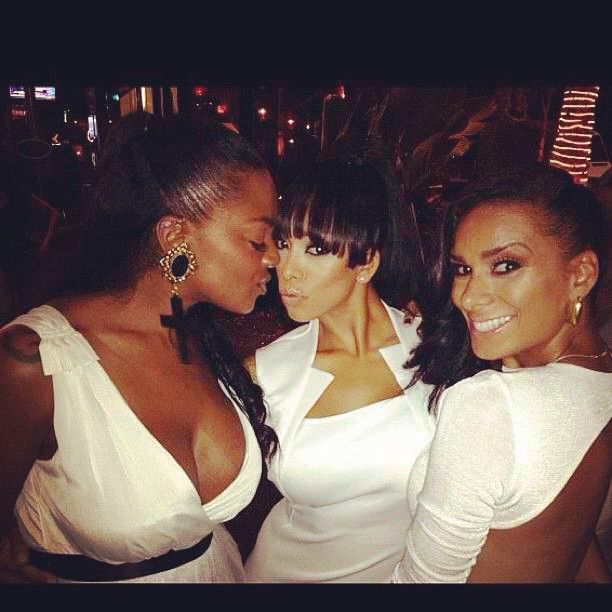 Glora & Laura Govan were there with the newest BBW Brooke Bailey, plus Bow Wow's baby moms Joie:
Joie's on the far right.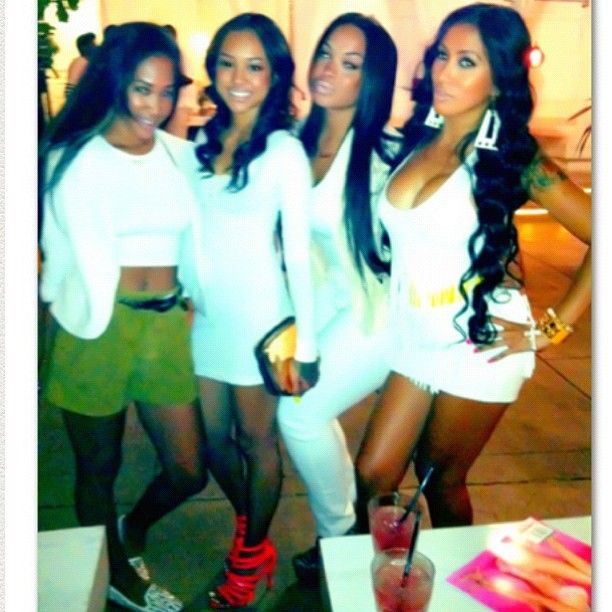 Fun times for the ladies.
And tonight on "Nightline", Evelyn Lozada tells her story for the first time since the domestic violence situation with estranged husband Chad Johnson.
Check out a sneak peek above. A few interesting quotes from Ev's interview with Amy Robach:
On walking away

"It's the hardest thing in the world to walk away from someone that you really love. But you have to walk away because I have to protect myself."

On how she feels about Chad now

"I believe he loves me. I believe he needs to get help. He's a good guy that made a bad choice. He loves football and he's very driven and a great dad. He made a bad choice that destroyed his life, and I hate that I'm connected to that."

On what really went down that night

"He was gone to me, like, it wasn't him. He got out of the car, really, really quick and ran into the house, and I said to myself, 'I need to get out of here.' I said to myself, 'I'm never going to go through that again, ever.' I don't think any woman should ever have to feel like that or be fearful of her husband."
Evelyn's full interview where she pours out her heart about being a victim of domestic violence airs tonight on ABC at 11:35p EST.
​ ​
​ ​ ​