CANDIDS: Tamar & Vince Take The Show to London + Eva Marcille Out With Her Girls + NeNe & Greg Leakes Ridin' Round L.A.
Sep 07 | by Natasha
Everyone's fave youngest Braxton sister was spotted out and about on the streets of London with her husband Vincent Herbert last night. Check out pics of the couple, plus NeNe & Greg Leakes acting "divorced," and Eva Marcille and her girls out in L.A. inside....
Tamar & Vince took their "Meet The Herberts" reality show to London last night as they filmed at the Audley Bar. The blonde and banged Tamar looked cute and casual in her snakeskin leggings, grey & black shirt and leather biker jacket. All while carrying her fave black Birkin bag.
She even took time to snap pics with some fans. Sweet. The couple's show premiere son WeTV on September 20th, by the way.
Back in L.A., "Real Housewives of Atlanta" star NeNe Leakes was also spotted out with her (former) hubby Greg: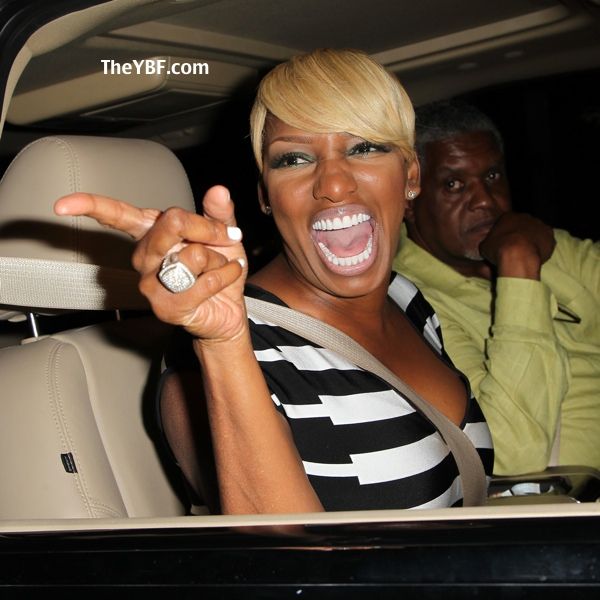 She flashed a huge ring while zooming away in her vehicle last night. NeNe's been living the Beverly Hills life more and more as she's starring in the new NBC show "The New Normal."
And outside of Mr. Chow last night: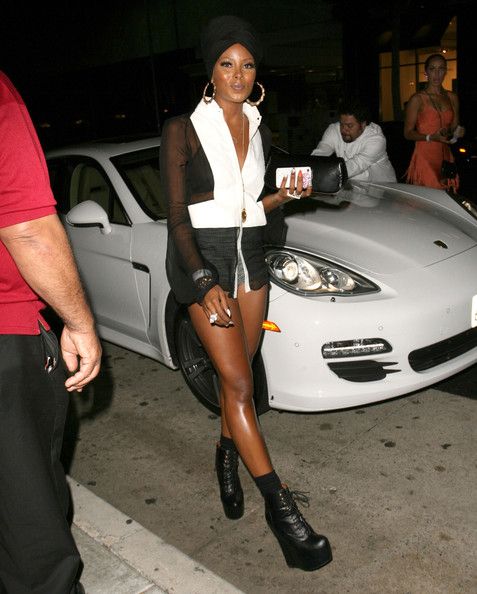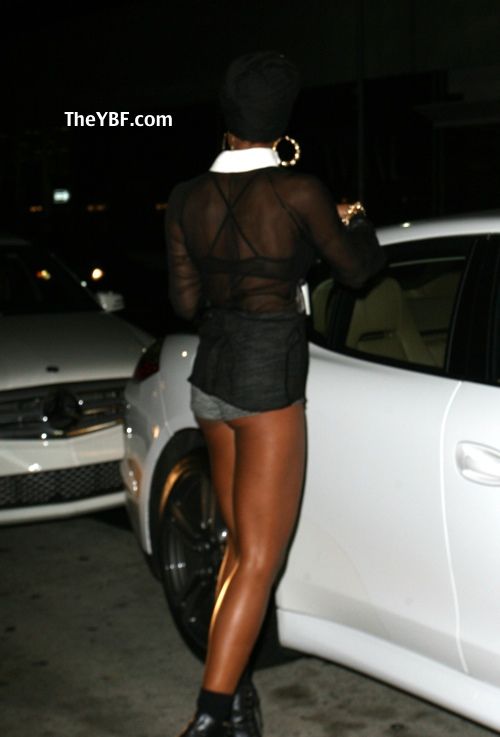 Eva Marcille and her legs went out for dinner with her girls as the crew premiered their new reality show, "Girlfriend Confidential" this week: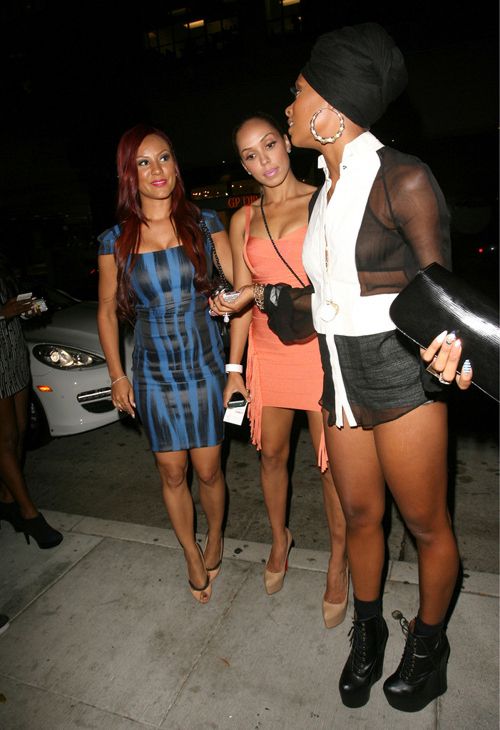 The modelesque stance never wears off.
The Randomness:
1. Olympian Gabby Douglas will have a new book out just in time for the Holidays! STORY