Amber Rose Shows Off Her Naked "Wizbud" Bump
Sep 17 | by Natasha
Amber Rose is showing off her naked bump for all of her Twitter and Instagram followers to see. Check out the cutesy pic inside....
The fiancee of rapper Wiz Khalifa seems excited about her pregnancy. And she took to her social media sites to let the world in on just how excited she is. After hosting a BBQ with her man for the Steelers game yesterday, Amber snapped this pic in her pink panties and colorful camisole to show off just how big her baby wizbud has gotten. She tweeted:
Good morning Rosebuds & Rosestuds Our lil wizbud Is growing so fast ;-)
Sweet. And we're not too sure how much Wiz loved this TMI pic of the twosome sharing "Good Morning Kisses" Amber posted a few days ago: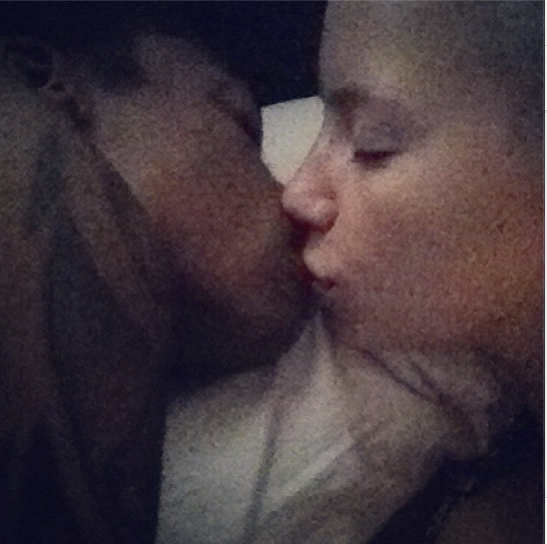 That's a whole lot of lovin'...