Rashida Jones GETS SEXY For FLAUNT Magazine + Boston Celtics BALLER Rajon Rondo DOES Unpaid Internship At "GQ"
​
Sep 20 | by _YBF
​ ​ ​ ​
"Parks and Recreation" star Rashida Jones recently posed for a sexy photoshoot with FLAUNT Magazine. See the pics inside and find out about baller Rajon Rondo's internship with GQ.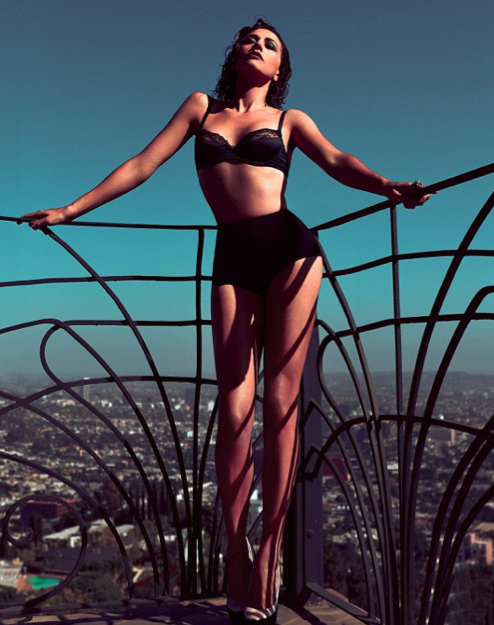 Rashia Jones showed off her hot body in the latest issue of FLAUNT Magazine for a story called Tongue Tied & Twisted. In the pic above, she rocks Giuseppe Zanotti platforms, and a lace and silk bra by Dolce & Gabbana.
She also revealed her dream dinner guest to the mag saying, 'Albert Einstein was always on that "dinner list" for me - just because of the facial hair....He had such a complicated relationship with something he was so good at, and had a huge moral dilemma. I'd just love to have known what it was like to be him and to have to make those decisions."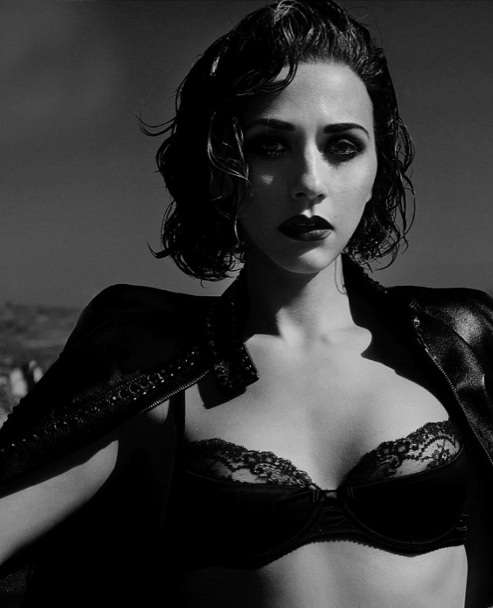 She also spoke about fame and politics saying, 'I feel like there is this weird thing where celebrity involvement in political campaigns kind of goes together like peanut butter and chocolate. Sometimes it's good, sometimes it's bad. I wouldn't overexpose myself in the name of the President, I just want to do what I can to help.'
Looking good Rashida!
And in other fashion news.......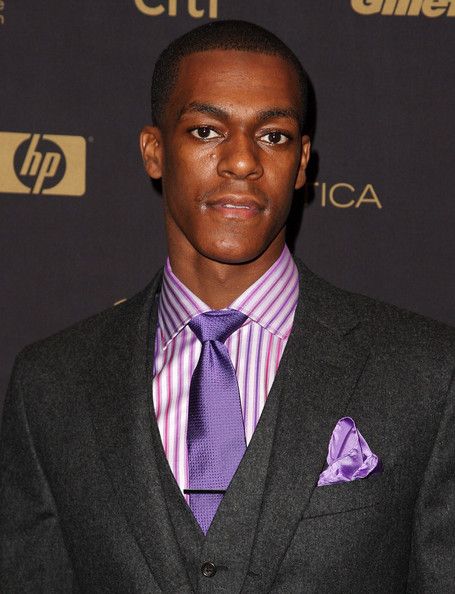 Boston Celtics player Rajan Rondo spent his summer break working an unpaid internship at GQ. For several weeks he spent time working in the wardrobe department, attending fashion shows and keeping an up-to-date trend blog during New York Fashion Week.
Apparently he impressed a few folks as GQ senior editor Will Welch told NBC,"His work ethic is absolutely amazing. He was up for anything, and he's interesting because Rondo's personality is, he sort of always has his game face on. He was still the same understated guy, and to me that is sort of a sign of somebody whose style is sort of a little bit more advanced."
And Rajan seems to have gotten a lot out of the experience and how different it is from professional sports. He said, "I never really had a real job. I was actually in the GQ plaza working, packing bags. I actually wrote a blog, too. I just didn't go in there and half-step it. I actually did some work. I slept pretty good those nights, too."
He added,
"Next year I may intern, do something different, I just want to keep different parts of life that I probably wasn't used to be doing. Regardless of how big I got in basketball, I would've never met these people. This is a whole different world, the fashion world. I like my options."
It's good to see that Rajan will have some experiences to build on if he ever stops playing sports professionally.
Photos via FLAUNT
​ ​
​ ​ ​