BOBBI KRISTINA'S REALITY DEBUT: "The Houstons: On Our Own" Reality Series SuperTeaser & Promo Pic
​
Oct 10 | by Natasha
​ ​ ​ ​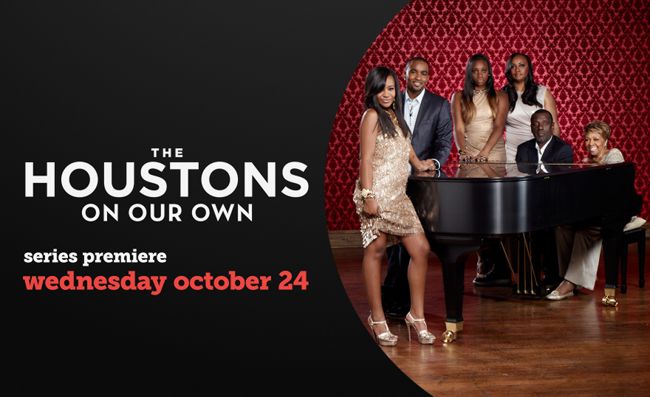 And so it begins. The Houston family just released their first promo and superteaser for their brand new Lifetime reality series, "The Houstons: On Our Own." And Bobbi Kristina is sharpening her reality chops as the cameras document what has gone down since the death of Whitney Houston.
Peep the promo pic and superteaser inside....
All we can do is hope this turns out nothing like Bobbi's dad's past reality show, "Being Bobby Brown." But now we get the first peek into how the Houston family's new reality show will go down.
The Lifetime series will chronicle those closest to the late Whitney Houston, including her daughter Bobbi Kristina (Krissy); Pat Houston, Whitney's sister-in-law and manager; Pat's daughter Rayah; Whitney's brother Gary; mother, Grammy® Award-winning singer Cissy Houston, and family friend/Krissy's live-in boyfriend Nick Gordon, as they try and pick up the pieces after her untimely death.
Throughout the 14 episode half-hour series, we'll see the Houston Family as they come together to deal with the loss of Whitney and focus on Krissy, the only heir to her mother's estate.
We'll also see how Pat Houston, Krissy's aunt, guardian, manager and executor of Whitney's estate, tries her best to keep this large family together as they help Krissy deal with the loss of her mother in a healthy way and grow into a talented and beautiful young woman. Check out the first teaser below:
"The Houstons: On Our Own" premieres Wednesday, October 24, at 9pm ET/PT with back-to-back episodes. Will you be watching?
​ ​
​ ​ ​