Rihanna TALKS About Chris Brown, Dating And Drugs For VOGUE's 2012 NOVEMBER Issue, GETS SEXY During Midnight STUDIO Sessions
Oct 15 | by _YBF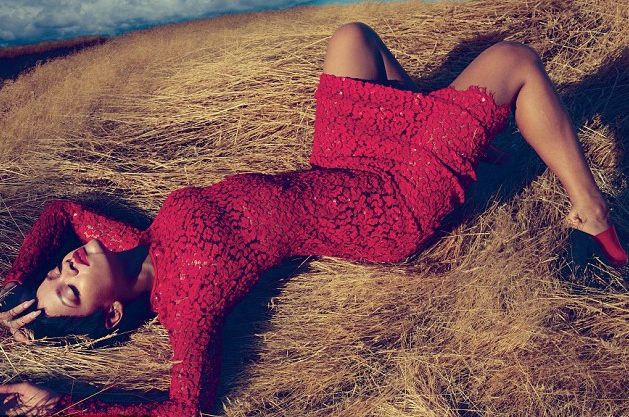 More pics from Rihanna's November 2012 VOGUE spread have been released. See the pics inside and see what she had to say about dating, drug, and Chris Brown. Also, check out her sexy studio attire.............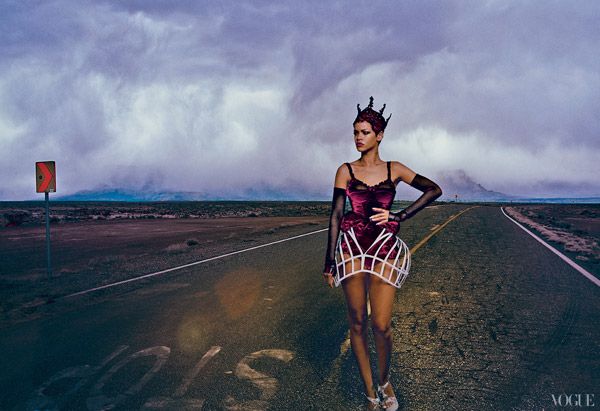 Rihanna is covering the November 2012 issue of VOGUE magazine. She was snapped by Annie Leibovitz at Tejon Ranch in Lebec, Calif. Inside, she dishes of her new hair, dating and where she stands with Chris Brown.
On her new pixie-cut hairstyle:


"Spur of the moment. My hair was supposed to be down to my ass [at the VMAs]."

On dating:


"I would love to go on a date. You don't think that? I'm a woman. A young woman, vibrant, and I love to have fun. And I have too many vaginas around me at this point. Seriously, all I want is a guy to take me out and make me laugh for a good hour and take my ass back home. He doesn't even have to come up. All I want is a conversation for an hour."

On rumors she was doing cocaine at Coachella:


"They knew it was marijuana. It was completely clear to them. I just thought it was uncalled for. I don't do cocaine. I don't like being associated with anything that's untrue."

On the "Birthday Cake" remix with Chris Brown:


"I didn't think it could be anything detrimental to my career. I was on a tour bus ride between two cities, listening to my album, thinking, Oooh, maybe I should make this into a duet. And I started coming up with a bunch of people, and his name crossed my mind. I thought, We haven't made a song in so long together…it could be a little shocking."

On the public's fascination with her relationship with Chris:


"I don't know if people will stop soon, but I feel like as soon as they have closure to it, they will. … But they're not on the inside. They can't see what I see, unless they're sitting in my point of view. I guess I'll learn to accept that."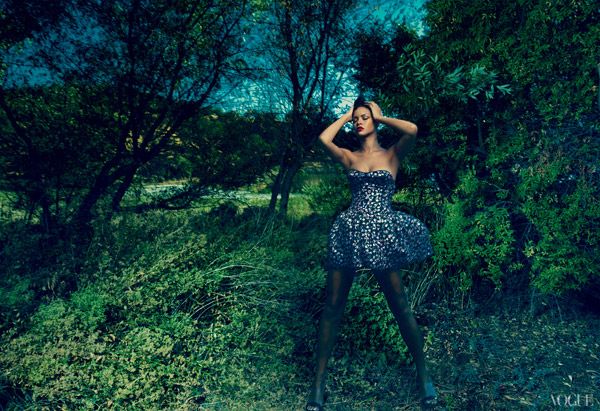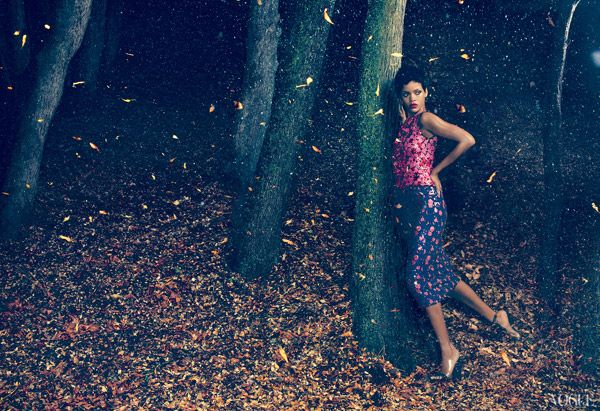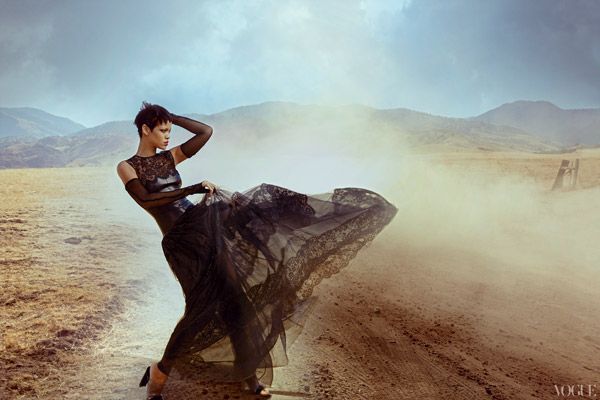 And yesterday......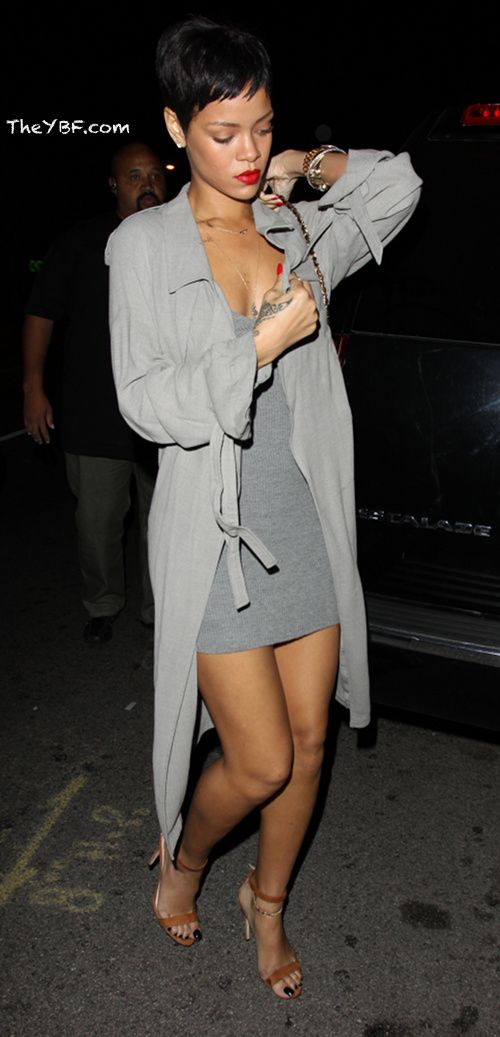 The "Diamonds" singer headed to the studio last night after partying at Greystone's in West Hollywood.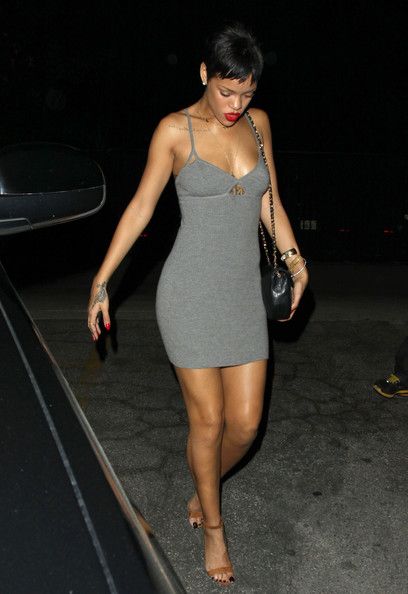 Rihanna rushed right from the club to the studio and didn't change out of her sexy grey jumper dress for the session.
Perhaps dressing sexy helps her get into character for her songs.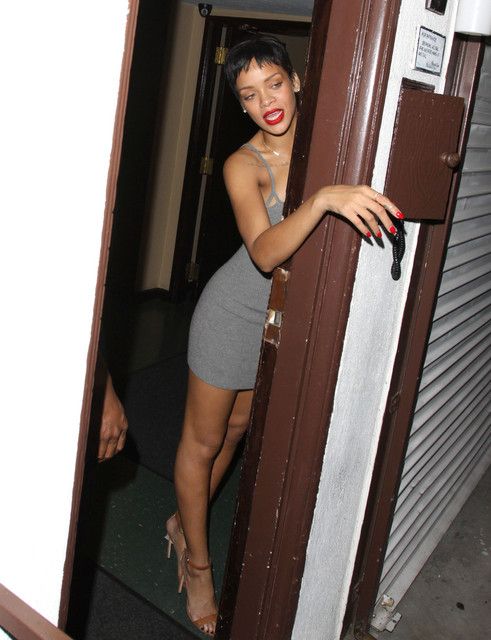 The name of her new album will be Unapologetic which is fitting as we know she doesn't make apologies for her choices in music, men or fashion.
We look forward to seeing what you come up with RiRi!
Photos by JCalderon / Splash News / FameFlynet Pictures