Chris Brown REVEALS The DEFINING MOMENT In His Life + Drake TELLS Graduates To "FOLLOW THROUGH"
Oct 28 | by _YBF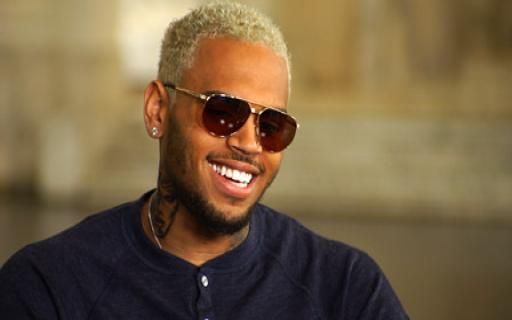 Pop stars Chris Brown and Drake both dished out words of encouragement, over the weekend, with Chris airing his inspirational comeback story "This Is How I Made It" and Drake's graduation speech. Watch both clips inside...
International superstar Chris Brown opened up about his humble beginnings and meteoric rise to the top on MTV's inspirational series "This Is How I Made It" recently.
Growing up in Tappahannock, Virginia, was difficult for his family as money was always an issue. He says he sometimes had to borrow shoes from cousins and friends.
Though he was very active in sports, dancing and theater, he says music was the most important thing to him.
He said he first performed in church at the age of 9 or 10 and he sang "His Eye Is On The Sparrow." He remembered that he began to cry and his mom said, "That's the holy ghost, baby." He joked that he had more church clothes than school clothes.
While recounting his career highlights, he says his defining moment was his first MTV VMA performance where he paid tribute to Charlie Chaplin. He felt like he'd made it.
And though he never addressed the Rihanna incident directly, he talked about going through some struggles and how public opinion about him drastically shifted.
He talked about making it through those obstacles, "My legacy can hopefully show [people] that once you're down, that don't just mean you're down forever."
Watch "This Is How I Made It" here:
In other inspirational news.....
Drake, who recently got his high school diploma, shared a few words of encouragement with the graduating class of Jarvis Collegiate Institute in Toronto. He talked about "following through" on things you start.
"What this is about today for all of you is the art of following through. That's one of the most important life lessons that my uncle every taught me. I'm so proud of you because there are different ways to follow through, and tonight you followed through with a straight shot and for that, you should give yourself a round of applause."
He added that the "journey" is also a big part of the process.
"Sometimes it's about going there, not getting there. Sometimes it's the journey that teaches you a lot about your destination. And sometimes when you get there, you'll look back and you'll realize that you wish you could go there again because all the experiences are the reason that you are who you are today. I want you all to give a round of applause for yourselves for getting there."
He summed up the speech with a dedication to his mother saying, "This piece of paper I'd like to dedicate to my mother because she's a retired teacher and always wanted me to graduate. I think I'll sleep a little better tonight knowing that I found a way to follow through."
BONUS:
Nicki Minaj tweeted a teaser from her upcoming commercial saying, "This is actually NOT the PINK FRIDAY FRAGRANCE COMMERCIAL, u guys will see that in a week or 2, this is internet promo."
Also, she's be appearing on the E! channel in a 3-part reality series starting Sunday, November 4, at 10:30 p.m. She said,
"We watched the REUP DVD and the 1st episode of the E! series….u guys are going to go crazzzzyyyyy when you see it! NOV19TH DVD, NOV4TH E!
The Randomness:
1. Oklahoma City Thunder player, James Harden traded to the Houston Rockets. Story.