President Obama Calls For RED CROSS Donations For DEVASTED SANDY Victims + Updates Roll In About EAST COAST RESTORATION
​
Oct 30 | by Natasha
​ ​ ​ ​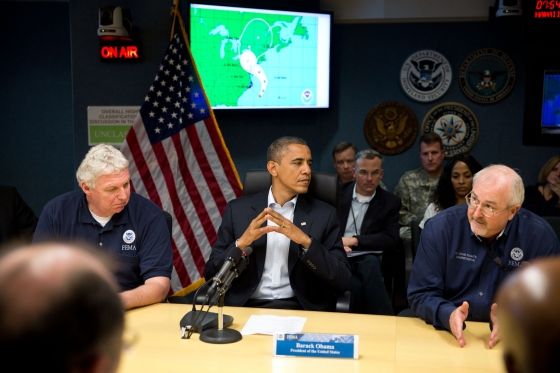 It's been a rough few days for the East Coast with the coming & going of Storm Sandy (now labeled a post-Tropical storm mixed with a Nor'easter). We here at TheYBF.com are based in both DC & New York City, but we have done everything in our power to keep the site rolling to provide a bit of relief with entertainment news in the midst of such a devastating and stressful time.
Check out how President Obama says YOU can help, plus a few positive updates on such an overwhelmingly bad situation....
In a note released today, our President (pictured above getting briefed on Sandy updates this week at the White House) has continued his great efforts of preparing and aiding the affected states as much as possible. And now, through a letter from his top aide, he's asking for your help:
Our thoughts and prayers this morning are with the families affected by the storm.

It can be gut-wrenching to see the reports of what's happening and feel like you can't do anything to help.

But it's important to remember that you really can: Relief organizations like the American Red Cross are on the ground right now in the communities affected by the storm, and making a financial contribution to those efforts is the most effective way to help those in need.

So, if you'd like to help, please give to the American Red Cross right now:

http://my.barackobama.com/Red-Cross

Soon enough we'll need to get back to work on the most important campaign of our lifetime.

But the most important thing at this moment is that you and your loved ones are staying safe, and that the rest of us do what we can to help speed the recovery.
With the almost depressing amounts of reports that make our situation, affecting NYC, DC, Connecticut, Virginia, West Virginia, feel daunting, there is a bit of good news.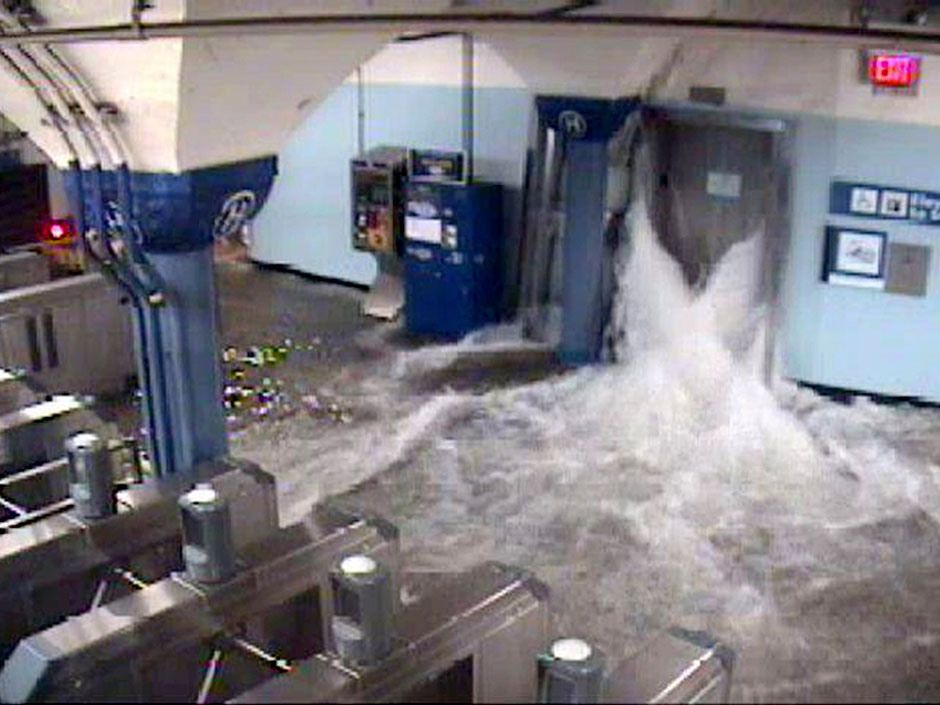 After the subways (pictured above), Wall Street, NY Stock Exchange floor, much of the Jersey coast, major tunnels & interstates around NYC and more completely flooded last night, the water has receded in many places. The flooded subways & PATH will likely stay shut down throughout the week, according to ABC's live updates, but the major bridges and tunnels of New York have been re-opened this morning by Governor Cuomo. Bus service in NYC starts back tomorrow in full, according to MTA.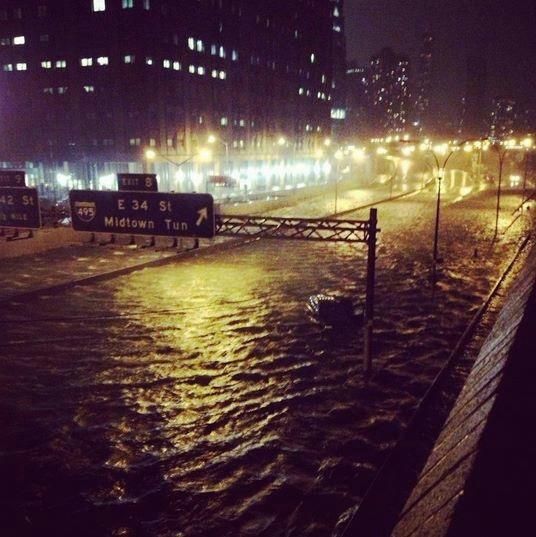 The Manhattan, Williamsburg, GWB, Verrazano & Brooklyn Bridges are now open to traffic. So is the Lincoln Tunnel. Water has been pumped from flooded areas of Brooklyn throughout the night. However, the tunnels on the East side, Holland Tunnel downtown and Midtown Tunnel (pictured above) are still flooded and closed, as well as the Brooklyn Battery Tunnel.
Many people's homes and streets in the northeast are wrecked with trees and power lines and water, but other roadways in and out of the cities--which is a major accomplishment--are now opening.
Unfortunately, the entire lower half of Manhattan is still without power since around 7p last night after it was voluntarily shut off by ConEdison. So is much of New Jersey. According to first hand reports, much of DC still has its power. According to news reports, expect another 3-4 days of no power in lower Manhattan.
Stay safe everyone and keep those who have suffered in your thoughts and prayers!
​ ​
​ ​ ​