The Secret Service SWEEPS Through Jada Pinkett Smith's $2 Million Obama FUNDRAISER + Hurricane Sandy FLOODS Out Amar'e Stoudemire's Range Rover
​
Oct 31 | by _YBF
​ ​ ​ ​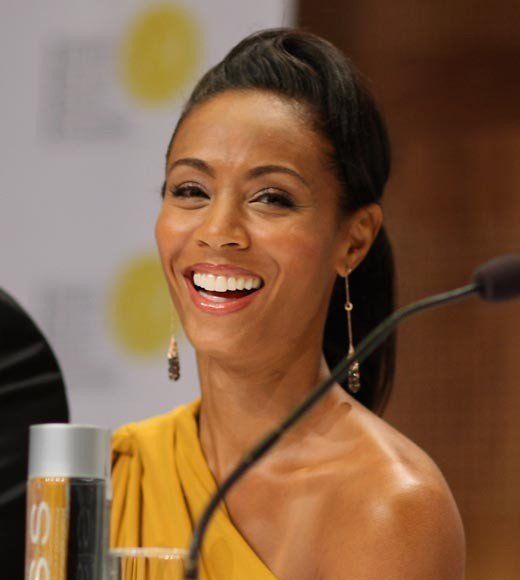 Jada Pinkett Smith recently raised $2Million for President Obama while joking that the Secret Service helped her find a few lost items at home. Watch her interview inside and find out how Hurricane Sandy is affecting Amar'e Stoudemire, the big Brooklyn Nets vs. NY Knicks game and others in the NJ/NY area.
Jada Pinkett Smith proved that women have the power during her stop through "The Moms Afternoon Tea Conversation About How To Stop Human Trafficking" yesterday. While lending her name to the fight against human trafficking, Jada also talked about lending her name and home to the President Obama campaign last week.
Jada hosted a fundraiser at her mega mansion in Malibu with First Lady Michelle Obama in attendance and raised over $2 Million dollars. Jada said it was important for women to be involved in the political process and her fundraiser proved that women could also pull in big donors.
She jokingly revealed that after the Secret Services combed through every corner of her home (prior to FLOTUS arrival) the came across items that she thought she had lost!
Watch the clip here:
And speaking of the President, he traveled to New Jersey today to check out first hand the devastation from Hurricane Sandy in New Jersey. And celebs in NYC weren't spared from the devastation either:
NY Knicks baller Amar'e Stoudemire shared pics of what Sandy did to his Range Rover!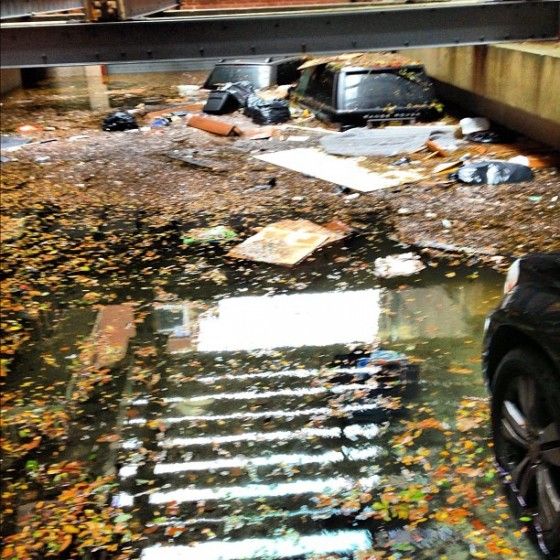 The baller's car was flooded out during the storm when flood water swept through his parking garage. He said, " My truck #Sandy No Power, No Water" Damn!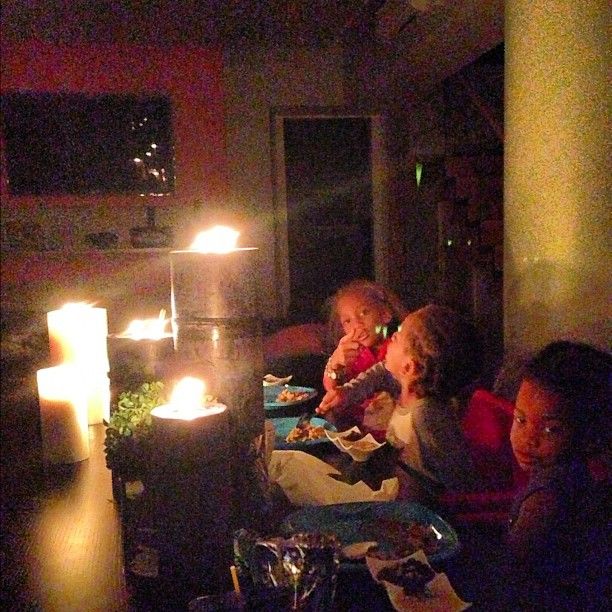 And back at home....he and his family (including the adorable kids) are stuck with no electricity. But they made their meal into a candlelit dinner. Gotta make the most out of it.
Other Hurricane Sandy tidbits:
Stay safe and strong everyone!
​ ​
​ ​ ​