PRESIDENT OBAMA RE-ELECTED! 4 More Years...
​
Nov 07 | by Natasha
​ ​ ​ ​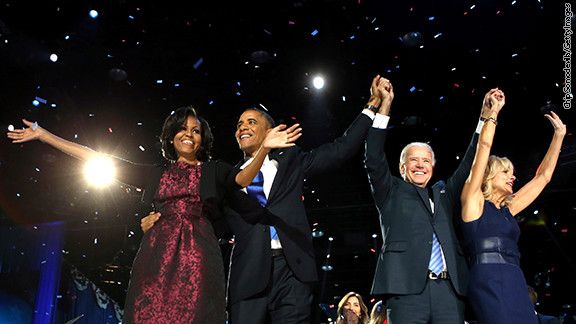 President Obama is the WINNER for the second time! With 303 electoral college votes (most recent count at time of post), President Barack Obama has been re-elected to President of the United States.
Check out his acceptance speech and what this means for America inside....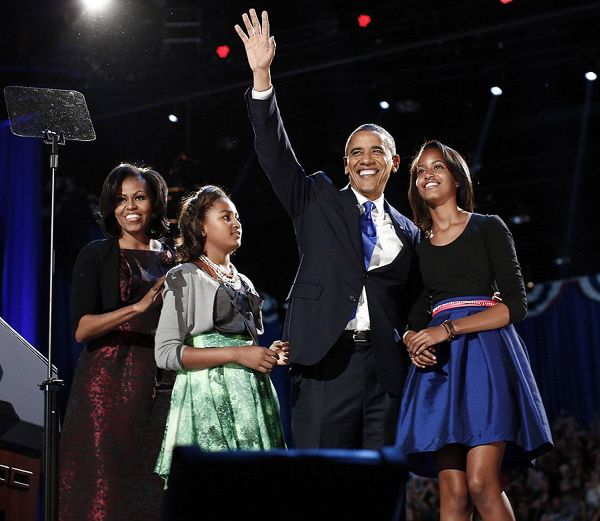 Despite Mitt Romney initially "not accepting" the call in Ohio--which gave President Obama the necessary 270 electoral votes to win--he eventually conceded to our current POTUS.
During his acceptance speech, Mr. President fired up the the audience at McCormick Place in Chicago with promises of a united country--whether he earned your vote or not--an equal country, and a fair place for all.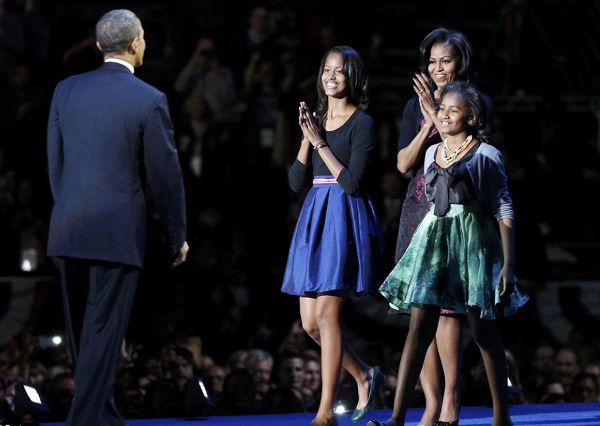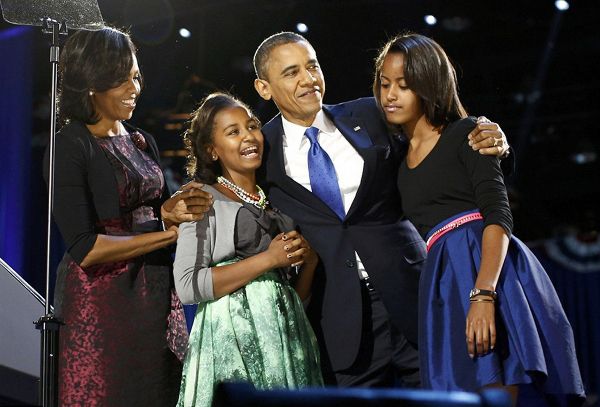 First Lady Michelle Obama, who looked gorge in her Michael Kors dress, joined her hubby on stage with the fab First Daughters Sasha & Malia, before he kicked off his rousing acceptance speech. And VP Joe Biden & wife Dr. Jill Biden joined them on stage afterwards.
Check out the acceptance speech in full below: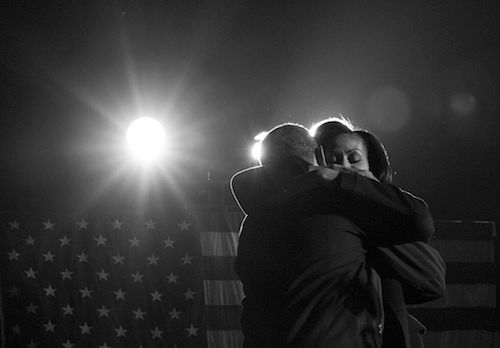 It was a long campaign road. Congrats to the Obamas on 4 more years! Well done.
Interesting election news you can use:
The Democrats grabbed control of the Senate, while Republicans maintained the House.
Same-sex marriage was officially voted legal in Maryland, Washington State and Maine. It was voted down in Missouri.
VP candidate Paul Ryan's back-up plan worked--he was re-elected to his House seat for Wisconsin (even though the Romney/Ryan ticket LOST Wisconsin in the Presidential bid)
Rep. Tammy Baldwin (D-Wis.) is now the first openly gay Senator-elect in US history.
Despite his long absence and troubled year, Rep. Jesse Jackson, Jr. easily won re-election for his House seat in Illinois.
Colorado became the first state to legalize marijuana (even without stipulations like medical marijuana licenses).
Rep. Todd Akin (the "legitimate rape" fool) lost his bid for a Senate seat from Missouri. Dem. Senator Claire McCaskill won a second term.
There is now a historic number of women in the U.S. Senate as of Tuesday night. After at least 4 were just elected, it brings the total to 19 (it was 17 before Tuesday).
Obama won all battleground states (and is leading in Florida still at time of posting) except North Carolina.
The youth vote (18-39) was 60% in favor of Obama, and the demo voted in record setting numbers!
​ ​
​ ​ ​