BROTHAZ WITH PROBLEMS: "Elmo" Creator Kevin Clash INVOLVED In Alleged UNDERAGE SEX SCANDAL + Swizz Beatz OWES Nearly $2.7 Million In TAXES
Nov 12 | by _YBF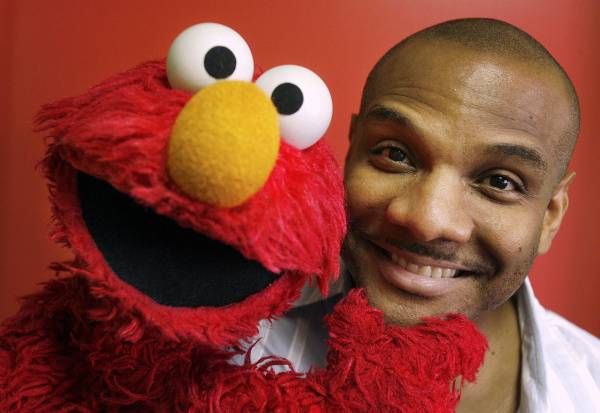 Rapper Swizz Beatz was slapped with a New York state tax lien while "Elmo" creator Kevin Clash took a leave of absence from "Sesame Street" because of a sex scandal. Find out more info inside...
"Elmo" creator Kevin Clash has taken a leave of absence from his role on Sesame Street to deal with allegations stemming from an underage sex scandal.
Kevin (who was 45 at the time) was accused of being sexually involved with a 16-year-old boy (who's now 23) after the accuser revealed their relationship to lawyers at Sesame Workshop.
In response to the revelation, Sesame Workshop told TMZ ...
"In June of this year, Sesame Workshop received a communication from a young man who alleged that he had a relationship with Kevin Clash beginning when he was 16-years-old. This was a personal relationship, unrelated to the workplace. We took the allegation very seriously and took immediate action."
Officials from the company say an investigation was conducted and they found that the allegations of underage sex was unsubstantiated. But clearly this issue isn't over.
Kevin told TMZ that "I had a relationship with [the accuser]. It was between two consenting adults and I am deeply saddened that he is trying to make it into something it was not."
So what does that mean for Elmo?
Sesame Workshop said, .
"Kevin insists that these allegations are false and defamatory and he has taken actions to protect his reputation. We have granted him a leave of absence to do so." And they added, "Elmo is bigger than any one person and will continue to be an integral part of Sesame Street to engage, educate and inspire children around the world."
So it sounds like the Elmo character will live on....Kevin Clash's career at Sesame Street might not. He's been associated wiht the character for YEARS. This is a sad situation.
And another guy with problems.....
Though he's made millions producing for artists like Alicia Keys and Eve, in addition to signing lucrative endorsements with companies like Reebok, producer Swizz Beatz is still millions in debt to the IRS and NY.
The state of NY recently filed a tax lien against Swizz for unpaid taxes from 2010 amounting to $98,246.18 while the IRS says he owes them $2.6 million. Damn!
While he's constantly ranked as one of hip hop's highest earners, Swizz has been consistently plagued with a slew of taxes issues. Maybe Mr. Dean needs to hire some new folks to watch his money in the bank and pay those taxes correctly. Especially when you have umpteen kids and a wife to care for.
So far, he and his reps haven't addressed the tax woes publically.
The Randomness:
1. Usher puts his former ATL mansion that Tameka Raymond still lives in on the market. Story.