Nene Leakes & R. Kelly ON "The View" + Wendy Williams OPENS UP About CHOOSING LOVE Over ADDICTION + Kim Zolciak LANDS Spinoff Show
​
Nov 23 | by _YBF
​ ​ ​ ​
Nene Leakes and R. Kelly stopped by "The View" today. See their segments and find out about Wendy Williams overcoming addiction and Kim Zolciak's new spinoff show.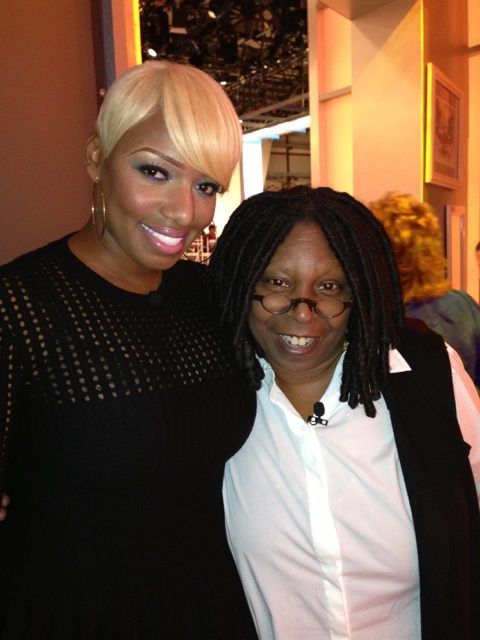 Nene Leakes appeared on "The View" this morning, in a sexy black Alaia dress and hot Giuseppe Zanotti heels, where she chatted it up about this season's "RHOA" and her role on "The New Normal." Nene talked to Whoopi and the other co-hosts about her success in Hollywood and though she wouldn't say her "RHOA" co-stars were jealous of her, she did say that she didn't think they were happy for her success.
Also, R. Kelly stopped by to performed "When A Man Lies" off his Write Me Back disc. And he previewed the next installment of "Trapped In The Closet." This dude...
Watch Nene's interview here:
Watch R. Kelly perform "When A Man Lies" here:
In other television news.....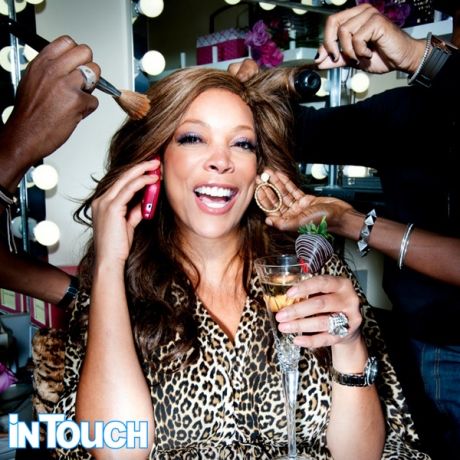 Wendy Williams talked to InTouch Weekly exclusively about her cocaine addiction and how falling in love with her husband saved her. She told the mag,
"I was a functioning addict. I'd work from 3 in the afternoon until 7 at night, get off and party until 7 in the morning — then sleep until 2, go to the radio station and do it all over again. People around me knew, but nobody ever said anything to me. Nobody had the guts, which is shocking to me."
She says she decided to make a change after she met her husband of 15 years, Kevin Hunter.
"I never had [a breaking point]. Right around my 30th birthday, I met my [future] husband. The habit was not breaking me, so I could've gone on and on, except I was falling in love with this guy."
Wendy said she weaned herself off the drugs and now credits her shaky past with her success today.
"Every time I walk through the double doors of my studio, I feel like I won," she says. "Even if it's all over tomorrow, I won.

"I was in deep. I wish I hadn't put my life in jeopardy, but I have no regrets because it's made me who I am today, and I'm proud of me," she added.

And in other reality tv news......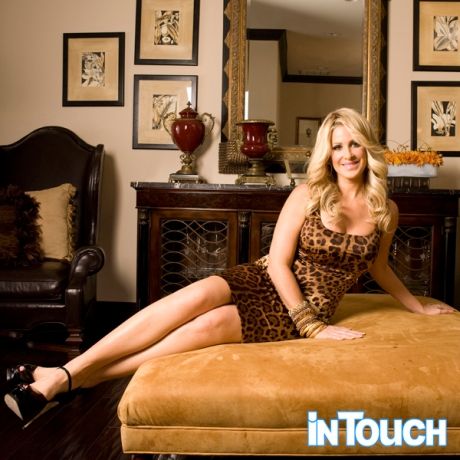 Kim Zolciak is leaving "RHOA" (as we already figured) and will be starring in her own Bravo spinoff--well, an extension of the one she already had. Kim's decision to leave the show will be shown on the December 2 episode. Kim says of her exit,
"I was eight months pregnant and there was so much drama; I just had to walk. I've taken on so much in the past five years, but this was the final straw. My priority was the child inside me."
Kim's unnamed spinfoff for "Don't Be Tardy For The Wedding" will be a continuation of her new life with husband Kroy Bierman and their four childen.
She says "It's going to a fun, lighthearted show about our crazy everyday life. My amazing husband is doing awesome in the NFL, we're building a home, we have a teenager, a tween and two babies."
On her departure, she adds, "I can't say it was easy to end that chapter. After all, I met my husband through this show."
Oh. No premiere date has been set.

​ ​
​ ​ ​