Tyra Banks GOES FUTURISTIC For "WEST EAST" Magazine's "Black Issue"
Nov 26 | by _YBF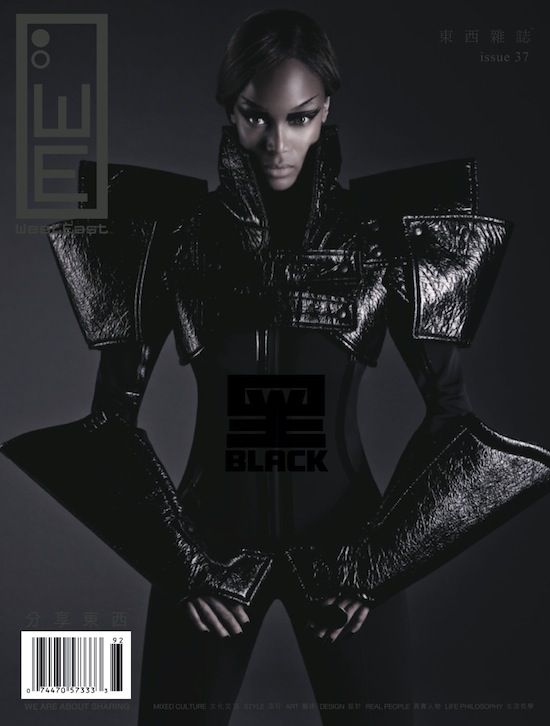 Supermodel Tyra Banks dons a few futuristic costumes for the "Black Issue" of WEST EAST Magazine. See the fashion forward photos inside....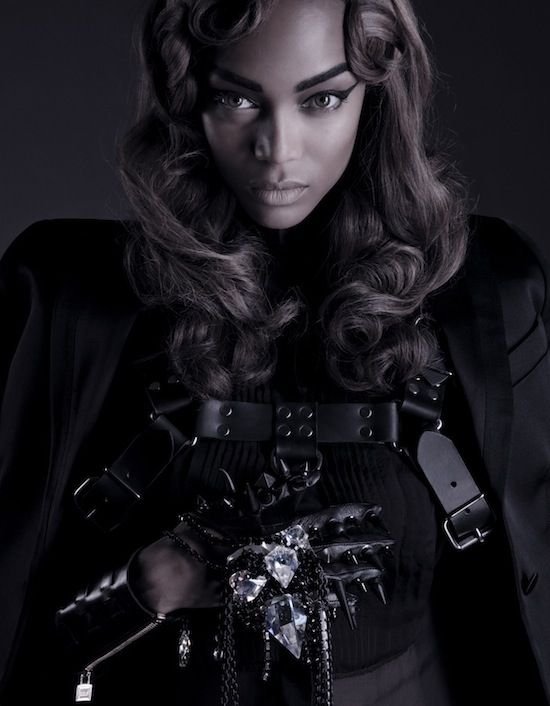 Tyra Banks, who still knows how to WORK a photo shoot, covers WEST EAST Magazine's issue no. 37, which they've deemed the "Black Issue." In the magazine, Tyra promotes her appearance on 'Pan Asia's Next Top Model' (set to start next month), expanding her brand into China, and reflects on her success in fashion and television. Here are the highlights:
You have gone way beyond what was expected… Can you give us a little insight on what makes Tyra succeed?

In terms of success and drive, I think some people are born with it, sometimes certain circumstances push you towards success… trying to prove people wrong. I'm not exactly sure where mine comes from? But, I have this thing inside of me that, when someone tells me that I can't do something, I become obsessed with proving them wrong. It's a weird thing. I don't really have people telling me that I can't do something so much right now. Yet, I still have a need to continue to push, continue to strive and actually continue to change things up. So, I am kind of addicted to change and addicted to new. So, for instance, when I was a model… I was like… ok… I am a high fashion model… ok… enough of that. Now let's change. Now I am going to be a commercial model. That's a new challenge. A black woman had never done the 'girl next door'… sex symbol type of thing.

Once that was done, I was like… I have always wanted to produce and write for television so, let me produce a TV show. Some of this, to be honest is a little bit of fickleness. So, I always feel like… I have done that, move on. What else can I do? Now there has been some things along the way, with that fickleness… a lot of people like to say Renaissance woman… But, I think that's a nice way of saying, 'child… what is she doing next? What is she trying to do right now?' You know, with me trying to sing, you know there had been things that haven't necessarily worked… I have just been lucky that the things that have worked, have worked in a very big way.

There are versions of Top Model in America, as well as, Canada, Africa and so many more. Are there any plans to expand the brand into Asia?

There was a China's Next Top Model at one point. I think it had one or two cycles. I am not sure how long it went. I am in the process of making appearance in Pan Asia's Next Top Model. I think that's every single country in Asia except for main land China and Japan. As far as China itself, I don't know. I think they need to bring it back. There are a lot of Chinese women with amazing features and there's a lot of tall women, which the fashion industry loves. China's the perfect place for it (Top Model), I just don't know why it didn't continue there.

Your look that you created is very powerful and I have noticed that you are aware of the impact it has on others. Because of that, you have embraced women and created platforms to help women feel better about themselves and to embrace their own flaws. Is that part of your "FLAWSOME" motto?

It really is. Even when I created Top Model, I didn't want to do this show where there was a bunch of girls that were 'cookie-cutter' beautiful or pretty stereo-typical girls. It was important that I had girls that were plus size girls or girls whose skin tone were not the stereo-type we find in the beauty industry. Or girls with big foreheads, eyes that are too far apart, gaps in their teeth… things that were quirky and not stereotypical. And I think what has happened over time is that it has raised the self-esteem of girls who were not even trying to be a model. They will send me pictures and ask, "Tyra, is this picture FIERCE? You know, I am trying to pose like your girls." And they don't want to necessarily be a model, but it has done something to them as on-lookers. Every week when I am telling a girl that she is beautiful and she is not a typical beauty… I guarantee you there are millions of girls that look like that one girl on my show. And she represents that 'beauty'. And that's making her feel beautiful as well as the young ladies who look like her. They all understand that they are beautiful.

With Top Model, there's a lot of 'candy' and fun and it is a Cinderella story, but there is so much medicine in there too… messages about being professional or not giving up or having a look that is not typical and embracing your uniqueness. I consider uniqueness to be very beautiful. Hopefully, we are changing what beautiful means and introducing new beauties to the world. I think this is the success of the show and the success of the message.
Read the full interview here. And check out the rest of the single mogul's hot pics below: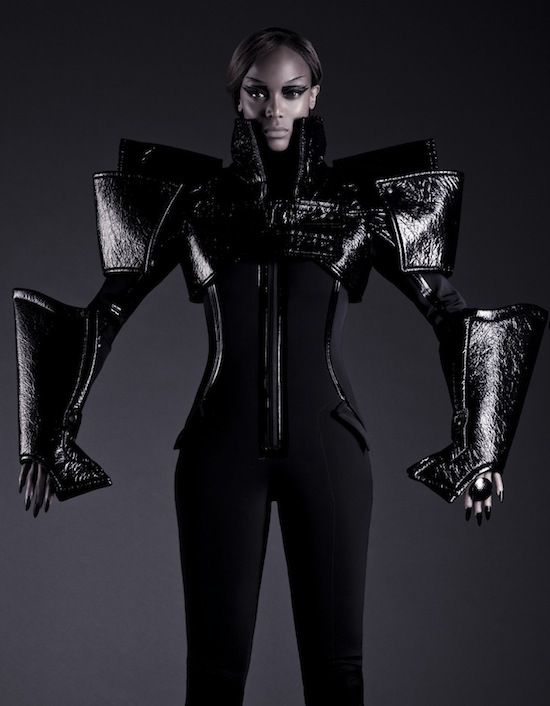 Tyra's shoot was styled by Ty-Ron Mayes and shot by Udo Spreitzenbarth--it was described as a contrast of bright colors brought on by the beginning of spring.
Photos via West East Magazine