Jennifer Hudson Covers LUCKY Magazine, Talks Indulging In Chocolate & Indulging In Her New Body
Dec 05 | by Natasha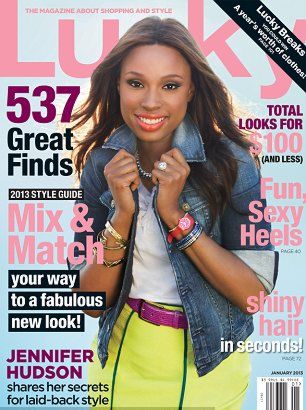 Singer/actress Jennifer Hudson is getting flirty for the January 2013 cover of LUCKY magazine. We rarely see YBF chicks on the cover of this mag, and J-Hud did it well. Check out her pics, plus what she had to say about her indulgences, inside...
In a bright and fun shoot at the Bronx's Wave Hill for shopping/style mag LUCKY, Jennifer Hudson flashes her engagement ring and cute clothes on the cover and pages. In the above cute pic, she's rocking a wool sweater from Gap, tweed pink skirt from J.Crew, button down shirt from Forever 21.
And she dishes on all things chocolate, how her pro-wrestler man is more strict on diet than she is, and more. Here are the highlights:
On her fave indulgences
'You have what you're craving. Chocolate is what I love — I have it every day.'
On the benefits of having her family on Weight Watchers with her
'It's great because before we eat — say, before a holiday or a big family reunion — lots of us are saying, how many points is this, how many points is that, so we're together on it.'
On fiance David's strict dieting
'Cheating for him is like, one chicken wing, instead of skinless chicken breast! He is like, no carbs; he only uses two or three seasonings, total, ever. He really understands.'
On indulging in her own new slim body
'It's taken me a long time to feel it, get used to it. I'm still figuring it out with my body—rediscovering myself, how I'm perceived...With my new weight, it's like I have more room to play — sometimes I feel like I'm my own doll, dressing myself up.'
On making comfy clothes for all sizes in her new JH Collection for QVC
'Us ladies, we don't always get cute if we're getting comfort. You want both. I hate when you see a guy and girl out together, and he's walking along, feeling great, and she can't walk in her heels and she's freezing in her dress …It has to look as good in size 16 as it does in size six. Would my old self love this as much as my new self? Could big Jennifer wear this?'

More pics: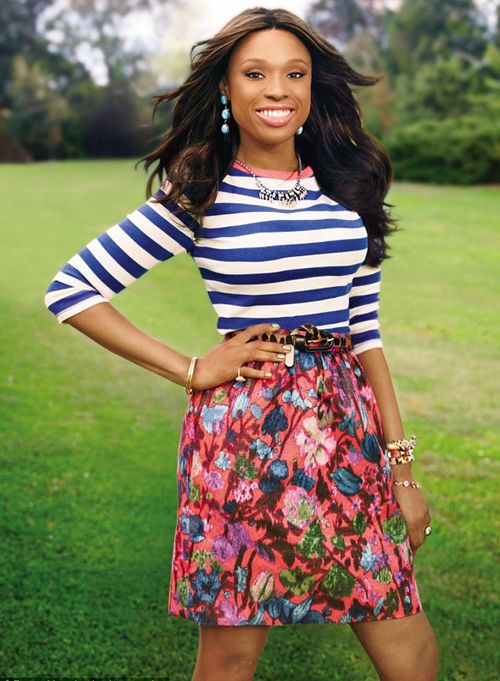 Striped top from The Gap, floral jacquard skirt from J.Crew, leopard belt from Lodis.com.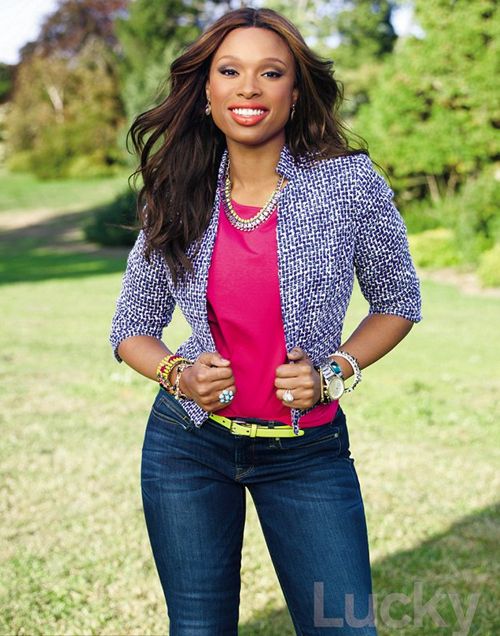 Cotten blend jacket from Calvin Klein, pink cotton shirt from her own JH Collection for QVC, 7 jeans, neon leather belt from The Gap.
Cute shoot for Jenny! The January 2013 issue hits stands December 11th. Check out the full cover story and designer credits over at LUCKY.
Pics: LUCKY Magazine/Photog: Ruven Afanador