KANYE WEST: 'Make Some Noise For My Baby Mama!' (Pics + Video)
Dec 31 | by Natasha
When Kanye West (and Kim's family) confirmed late last night that his girlfriend Kim Kardashian was expecting her first child with him, the news bolted through the media world at lightening speed. Now catch the very moment when a smiling Kanye told his Atlantic City audience he has a baby mama now, and the first pics of Kim & Kanye after the announcement...
Last night at the final night of his Revel concerts, Kanye West stopped the music in the middle of Kim's favorite song, which he also said he wrote for her, "Lost In The World."
And he looked toward the VIP section where she was sitting and told the audience, "Make some noise for my baby mama right there." He also sang during the song, "Now she's having my baby."

How sweet.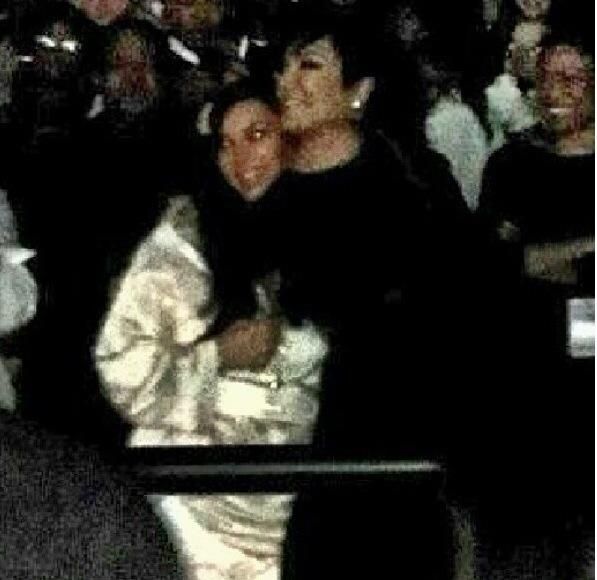 The 12-weeks pregnant Kim was reportedly in tears, happy and surprised by the announcement. She was pictured right afterwards hugging her mom, Kris Jenner.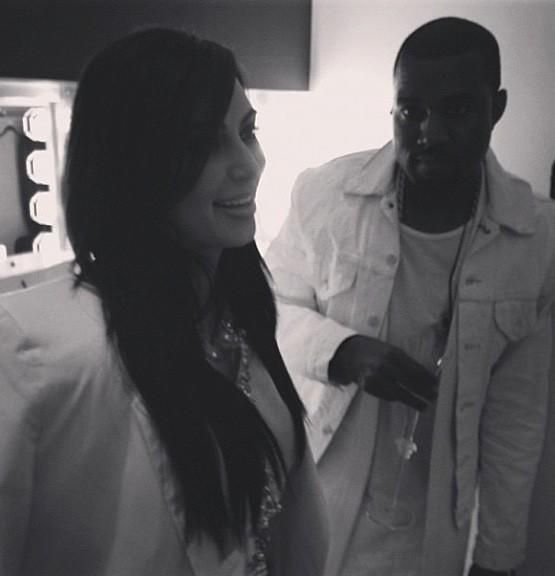 And the couple was spotted backstage right after the announcement.
On a side note, plenty of people said it would only be a matter of time before Kim ends up 'with child' after her ex, Reggie Bush, announced his new girlfriend is expecting. And with Kanye's ex, Amber Rose, also expecting...the odds were stacked.
And here we are. Congrats again to the couple.
The twosome are making their way to Vegas today as Kim is set to host a big New Year's Eve party at 1Oak. And she's not cancelling on the 6-figure job. Happy baby-filled New Year!
BONUS: Kanye went on another 5 minute rant during last night's concert as well. He talks about not being satisfied with his collective 18 Grammys because they're only in the "Black Categories" and wanting to be respected across the board. And a few other things.
Pic: Twitter