DO WE LOVE IT: "106 & Park" Host Miss Mykie DITCHES The MOHAWK, Gets A Shaved New 'Do (FIRST LOOK)
Jan 03 | by Natasha
New "106 & Park" host Miss Mykie says GOODBYE to the "Mohawk Movement" and HELLO to a brand new shaved look. On today's 6PM show, Miss Mykie will be debuting a brand new hairstyle to welcome the New Year and the new "106 & PARK." But TheYBF.com has the first look.
Decide if we love the Houston chick's new 'do inside....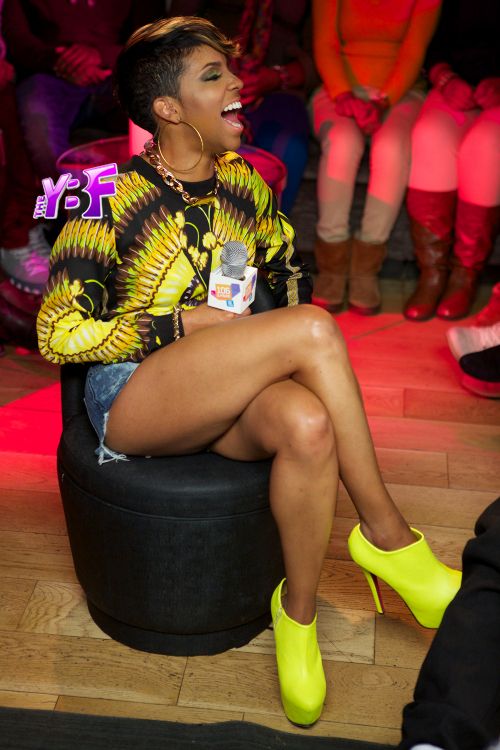 New year, new hairstyle. As "106 & Park" co-hosts Bow Wow & Paigion broadcast live from L.A. for the next two weeks, Miss Mykie will remain in NYC at the Gansevoort Hotel to show off her brand new 'do on today's show.
She and co-Host Shorty Da Prince will be interviewing funny actor Marlon Wayans, and we're sure to get an earful from him on how he likes it.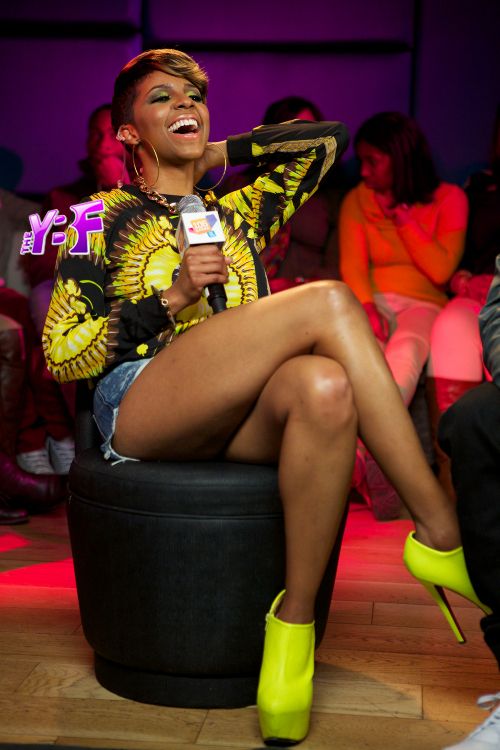 She's had the mohawk since 2007. Now, she's shaved most of her hair into a close cut, but left some oomph in the front with a blonde streaked swoop.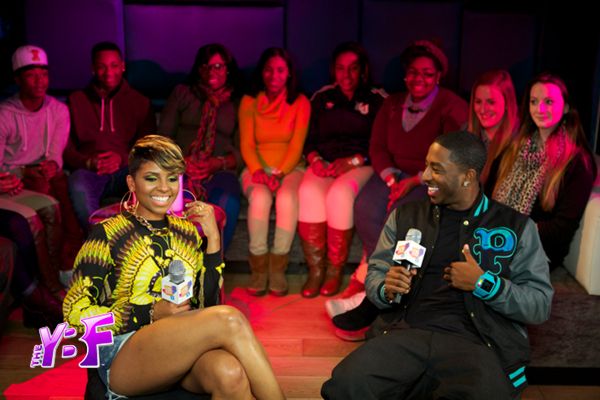 But for all you mohawk lovers, don't fret. Mykie is in the process of doing a "Mohawk Movement" documentary we hear. Celebs like her Houston cohorts Bun B, Paul Wall and Slim Thug will be talking about her hair. And it will also have clips from "106 & PARK" of Nicki Minaj, Cee-Lo Green and Jamie Foxx making comments on her hair.
So, about her new 'do....
DO WE LOVE IT?!
Photog Credit: Karl Ferguson Courtesy of BET Networks