YBF ON THE SET: Tamar Braxton's "Love And War" Video Shoot
​
Jan 04 | by _YBF
​ ​ ​ ​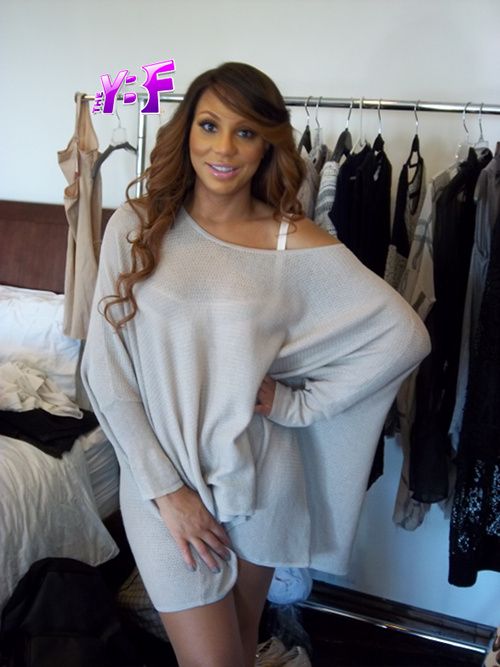 Tamar Braxton chatted exclusively with TheYBF.com as we visited the set of her latest video "Love And War" on Thursday. Find out what she revealed about the visuals and how she spent New Year's Eve, inside...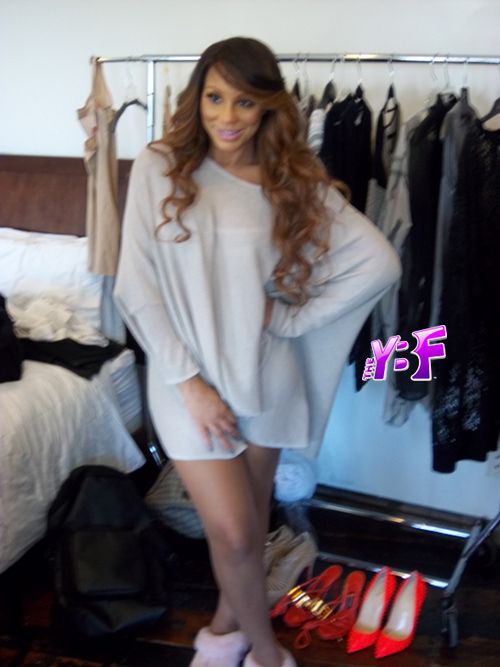 TheYBF.com spoke with reality TV star Tamar Braxton on the set of her "Love And War" video inside a Hollywood Hills home. And we're still addicted to this song.
The Walid Azami-directed clip is the lead single (which hit #1 on iTunes) from Tamar's upcoming album of the same name. And she describes her new project as, "dramatic, truthful and passionate."
As for her debut video from the album, the concept shows the soft romantic side of the fast talking, sometimes sharp tongued Tamar. She told us about the vid:
"The concept is about being vulnerable and being sexy. Pretty much about being in a relationship that you are trying to figure out. I'm wearing a very simple, very expensive sweatshirt. I'm chilling at the house, then me and my husband [Vince Herbert] get in an argument. It's very narrative. We simply play out the lyrics of the song."
She added,

"There's a guy that's in the video but you never see his face. And I did that because the song means so much to so many people that I wanted everybody to picture their man or their mate so they can really feel what the song is about."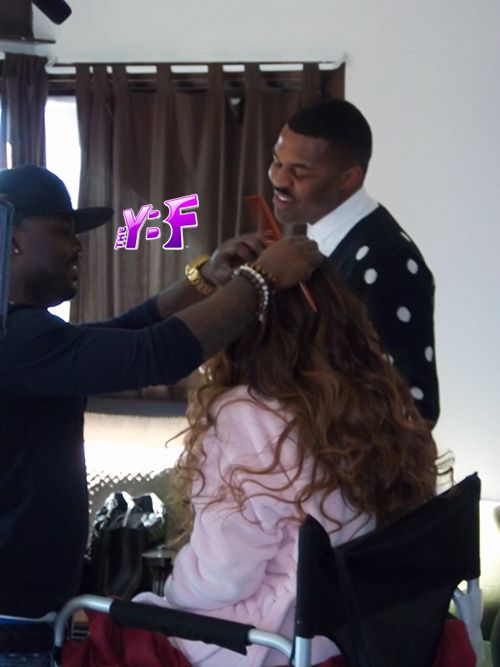 Working with Terrell Mullin and Larry Sims on her glam squad, she kept her look simple with soft curls, a far cry from the completely styled up looks she rocks on the daily during "Tamar & Vince" & "Braxton Family Values" (they've already started filming the full third season).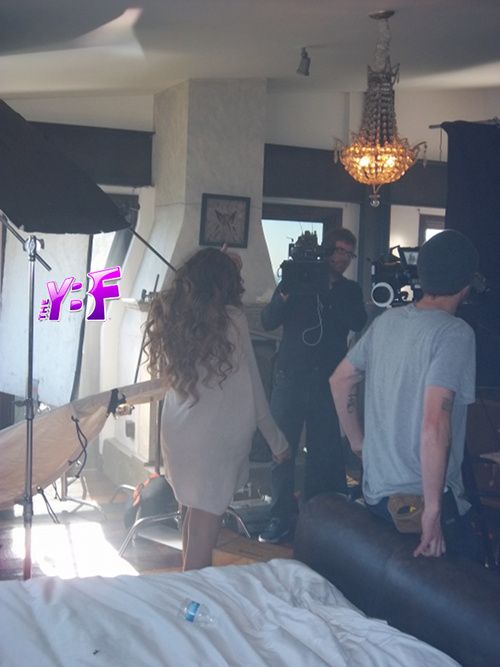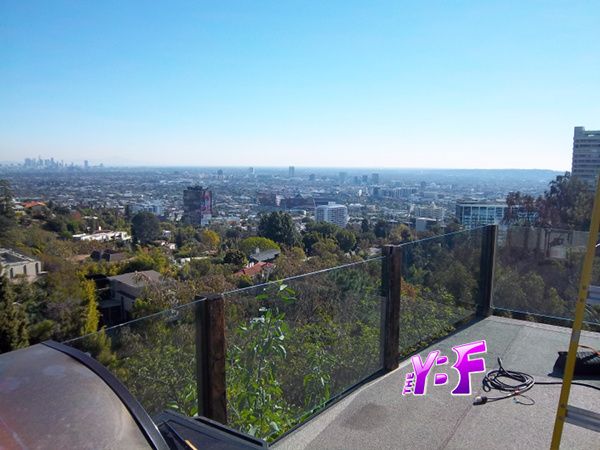 The location was gorgeously decorated. Tamar revealed that she and her husband Vince have moved into another new home in LA themselves, but it's not furnished yet. She said she can't wait to get started because she doesn't plan to move again for a very long time.
And as for how she spent NYE, Tamar revealed that she spent it in LA with her sister, Toni, and a few friends. On the couch.
"We watched the ball drop on TV. It was very cheesy. We had champagne and some snacks. And that's what we did. It was very chill."
Tamar's husbandger Vincent Herbert was spotted being his usual supportive self on the set.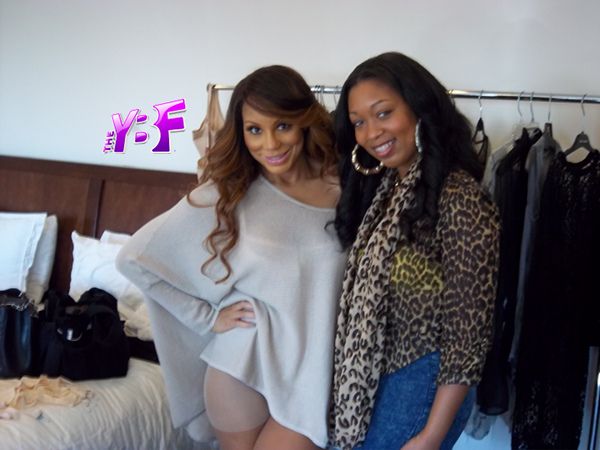 Tamar, who posed it up with our correspondent Ashlee and revealed she's a big fan of TheYBF.com, said she's very grateful for fans' support.
"I am very grateful to my Tamartian friends. They really do mean a whole lot to me. I grew up not having a lot of friends. So for people to really like me for me and to really appreciate my music and who I am really means a lot to me."
In addition to the video release, Tamar says her goals for 2013 are to be happy, to see her album drop, to remain stress free and to make sure she and Vince have a great year.
Good luck Tamar!
Pics: Correspondents Ashlee Laughlin & Lauren Smith
​ ​
​ ​ ​