WTF WORTHY NEWS: Pebbelz The BOOTY Model ARRESTED For BUTT INJECTION HOMICIDE + Chief Keef's Stepbrother Gunned Down In Chicago
​
Jan 07 | by Natasha
​ ​ ​ ​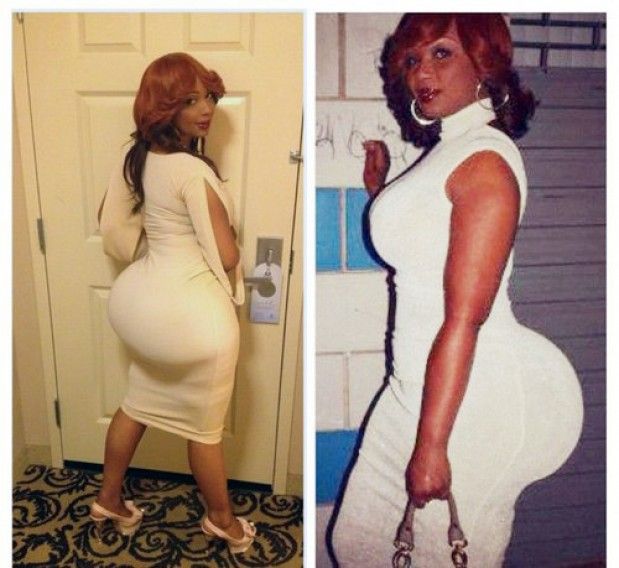 Video vixen/booty model Pebbelz (who apparently appeared in videos for Cam'Ron and other rappers) has been arrested. And it's all thanks to a Mississippi woman dying after having concrete injected into her ass. We never heard of her before this foolishness either, but it's worth the read. Check it under the cut... {NSFW}
Video chick and Uncut DVDs performer Pebbelz went from this:
To this: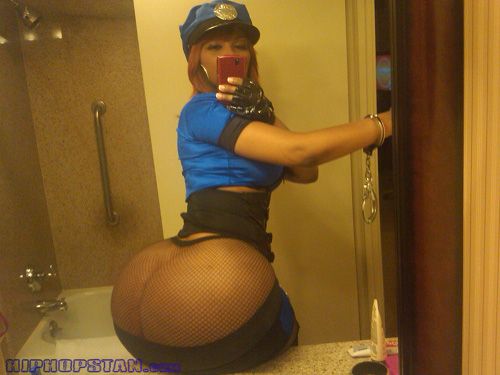 And for years she didn't own up to having ass injections. But now, the concrete has hit the fan as 39-year-old Pebbelz was arrested, along with another woman, for being a fugitive from justice in relation to the homicide.
ABC News 24 in memphis, where Pebbelz (real name Natasha Stewart) is from, reports that the two ladies were avoiding questioning from the police after a Mississippi woman died from having concrete injected into her ass.
Natasha Stewart, 39, was wanted for questioning by the Hinds County Sheriff's Department for the death of a woman in Jackson, Mississippi who was injected with concrete in her buttocks. Stewart was arrested on Thursday, January 3, and charged with Fugitive from Justice Warrant for Homicide.

SCSO Fugitive Apprehension officers also arrested 21-year-old Shannetria Newberry on Jan. 3. Newberry, on the run since August 2012, was wanted for Aggravated Assault Failure to Appear on a Felony Case, Bodily Harm and Criminal Forfeiture.

So Pebelz and another chick were running from 5-0 because they didn't want to say what they knew about these concrete ass injections being given out?
Well, we came across this video interview of Pebblez from a little while ago where she says she is a true hustler who gets her money 100 ways. Is one of those ways tricking women into thinking they're getting real butt injections? Hmm.
The down and dirty interview involves Pebbelz talking about her oral sex skills, her fave from-the-back position, her and the interviewer demonstrating the position on camera, and plenty more. Watch out...it may be too ~classy~ for your eyes.
In other news, rapper Chief Keef ("I Don't Like"), who has been known for having controversial videos & songs many believe glorify killing, has suffered a fatality in his family His stepbrother was gunned down on the south side of Chicago.
Ulysses Gissendanner (on the right), who started a rap career like his former stepbrother Keith Cozart, also known as Chief Keef, was fatally shot in a car Wednesday afternoon.
He called himself YPN Boomtown, and his father was also Chief Keef's father, Alfonso Cozart. DNA Info reports:
"As a caring father, who wouldn't worry about that?" Cozart asked. "I do want my son to have success and have a long, positive life, and I hope the best for him."

But Alfonso Cozart said he doesn't want any Chief Keef connection to distract from the tragedy of Gissendanner's slaying.

"He just graduated high school, and was in college and had a job. He was a positive person," Cozart said. "I'm not trying to get publicity of Chief Keef being my son. I want you to focus on Ulysses. He's the one that's gone."

Gissendanner's mother, Aridecy Tate, nicknamed her son "Boomie" because he was such a big kid — more than 10 pounds when he was born.
Sad news for a city already suffering with so many killings from gangs and other causes.

​ ​
​ ​ ​