FIRST LISTEN: Cassie's "All Gold, All Girls REMIX" Ft. Trina & Lola Monroe
​
Jan 24 | by Natasha
​ ​ ​ ​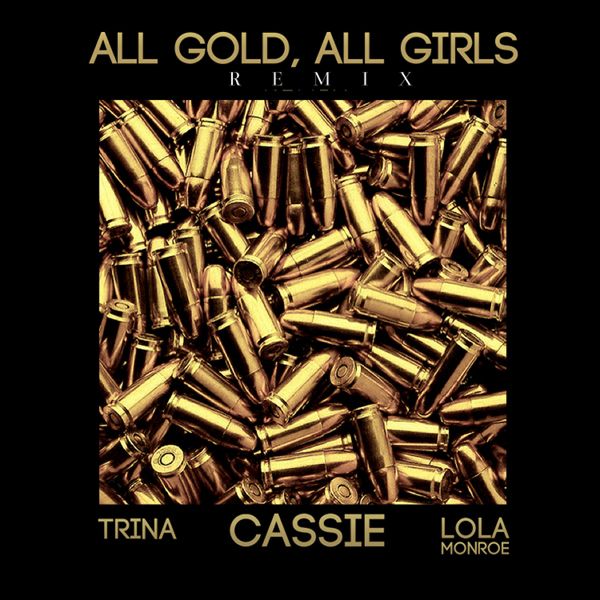 We've got the first listen of Cassie's first official track off her upcoming mixtape RockaByeBaby. And the gorgeous model chick flipped Trinidad James' "All Gold Everything" to make her own "All Gold, All Girls" Remix." And she tapped rapstresses Trina & Lola Monroe to spit a few bars.
Check it inside...
It's the ladies' turn to flip the much remixed "All Gold Everything". So Cassie copped the track for her own "All Girls, All Gold" song that will appear on her upcoming mixtape RockaByeBaby.
Cassie also gave us some insight into the process of her new projects.
"I've been working on this Mixtape (RockaByeBaby) for a while now," The Bad Boy frontwoman tells TheYBF.com exclusively. "I wanted to give my supporters new music before my album. It was important for me to create it because I needed a moment to grow into being an artist as well as wanting to create something that my friends and I could listen to. I thought what better way to start that than by remixing my favorite records out right now. I've been currently working with Trinidad James on a few projects and we came up with an All Gold, All Girls remix featuring Trina and Lola Monroe."
Cassie went on to reveal what we can expect from her new album and the mixtape saying, "The rest of the Mixtape includes other remixes but also a lot of brand new music from me featuring Rick Ross, Pusha T, French Montana, Jeremih & more. I'm really proud of this project as it is the first time I really feel in control of the music. It's a vibe. It's for the kids that appreciate music and I can't wait for everyone to hear it.
On this "All Gold, All Girls Remix", The "King of Hearts" singer rocks the hook while Trina and Lola Monroe push out their own verses. Cass also sang a few verses of her own dishing about her posh life in Paris and beyond:
I aint f*ckin with no b*tches/We aint takin' no pictures/Smoke weed and blow kisses/Top speed and go missin'/You should be embarrassed/Talkin' about me/Just shoppin' in Paris/Mindin' my business
Popped a molly I'm dancin'....
Listen to Cassie's "All Gold, All Girls Remix" below. You feelin it? (Having isues? Listen HERE instead.)
​ ​
​ ​ ​