STILL BESTIES: Cindy & Terry Of En Vogue Spotted Out In L.A.
Jan 31 | by Natasha
Well we haven't seen them in a while. The ladies of En Vogue have had their public rifts on twitter and in interviews since "breaking up." But it looks like Cindy Herron and Terry Ellis are still besties. Pics of the twosome inside..
Back in August, group member Maxine Jones took to Twitter to blast Terry & Cindy for "taking over the group's bank account", forcing her out and suing her. But it looks like those two haven't let the drama separate them.
Terry & Cindy were spotted arriving to a medical building in L.A. yesterday afternoon. And they still look great: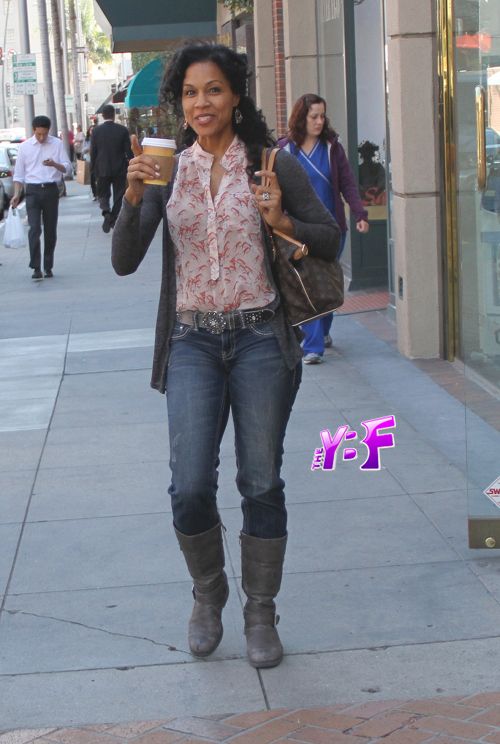 As for what the "Hold On" & "Free Your Mind" ladies are up to now...
Cindy is married to former professional baseball player Glenn Braggs and they have four children. Terry is supposedly still trying to have an En Vogue group--with a new member--and is best friends with Holly Robinson Peete.
Good to see the ladies stil looking cute.
Pics: Splash